Optimising CRM communications with AssistAI: A user guide
Pepper Cloud CRM's AssistAI is revolutionising business communication by generating optimal responses to user prompts. Read the blog to learn how to use the feature in the best way possible.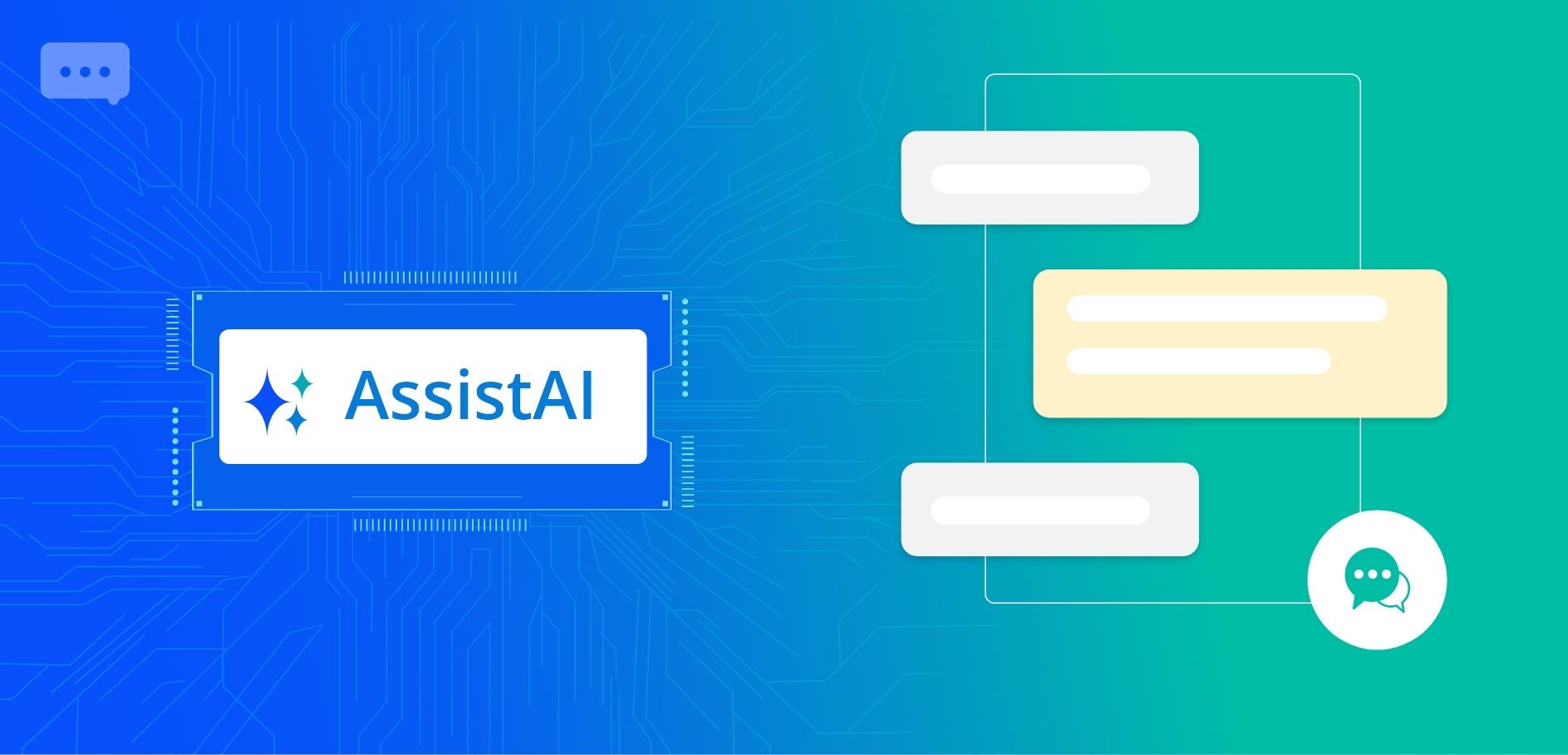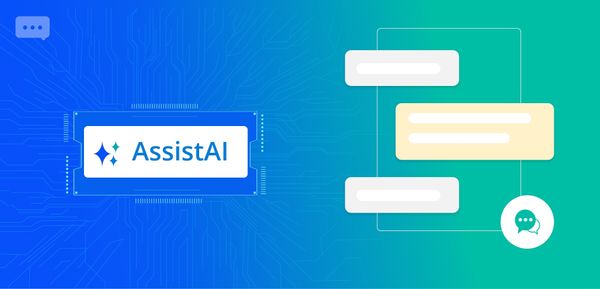 Generative Artificial Intelligence (AI) and other foundational models have revolutionised the way businesses operate. They provide productivity, efficiency, cost reduction, and new growth opportunities through the automation of formerly manual tasks.
At Pepper Cloud, we are constantly looking for ways to empower our customers with the latest advancements in technology. That's why we are thrilled to introduce AssistAI, an AI-powered tool that optimises business conversations. By generating optimal responses to user prompts, AssistAI offers our customers a distinct advantage in their operations. We are excited to offer this service and the numerous benefits it brings to our clients.
Here's an overview of all that we will discuss in this article:
Understanding Pepper Cloud's AssistAI tool
AssistAI features: How to use them?
How to incorporate AI into your business?
---
Understanding Pepper Cloud's AssistAI tool
Pepper Cloud's AssisAI, an AI-driven tool, is introducing a host of new features in the CRM. These features will be available for all our users and will enable them to summarise, rephrase, expand, shorten, and even change the tone of text inputs as and when required.
Let's give you a walkthrough of all its features and how to use them for your business growth.
---
AssistAI features: How to use them?
Summarise
AssistAI offers "Summarise" feature in the "Message" module of Pepper Cloud CRM. It is tailored to generate a brief summary of conversations. This feature can be used to create notes, closing notes, and comments to conversations for the team's internal references.
Users can also generate the summary and add it in comments for future references and convert it into notes when a prospect is converted into a 'Lead' or 'Contact'. Additionally, the conversation can also be summarised for a specific date range.
There are some prerequisites before starting with the steps for generating conversation summaries using AssisAI, these are:
Pepper Cloud CRM login credentials.
Access permission to the "Message" module of the CRM.
Step 1: Log in to Pepper Cloud CRM and navigate to the "Message" module.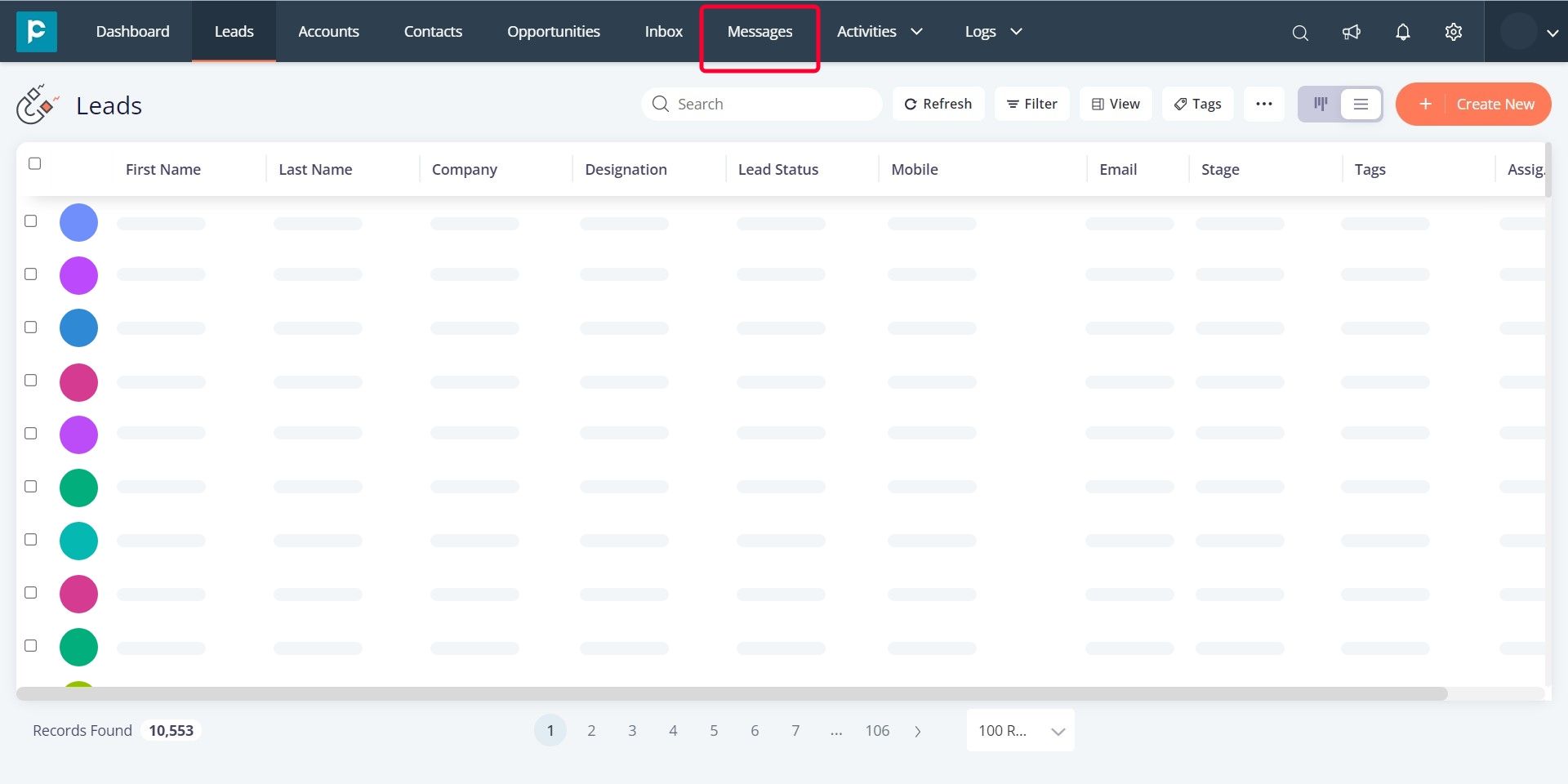 Step 2: Open a conversation for which you want to generate a summary. For instance, if you want the summary to be added as a comment, then click on the "AI" button in the "Comment" section.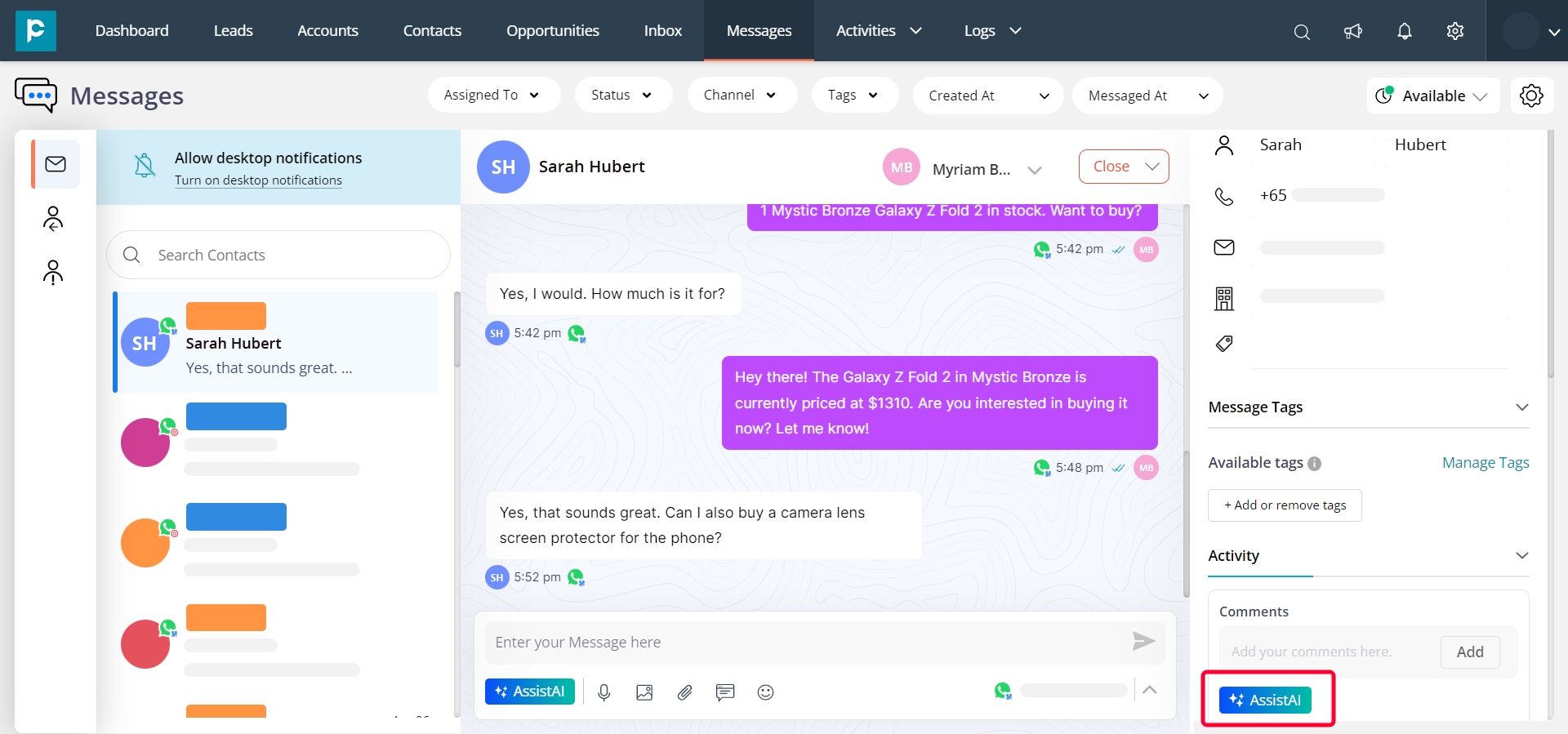 Step 3: From the box that opens up next, choose the 'Summary' option.
*Note- For comments and notes, users have access to use the "Summary" option only.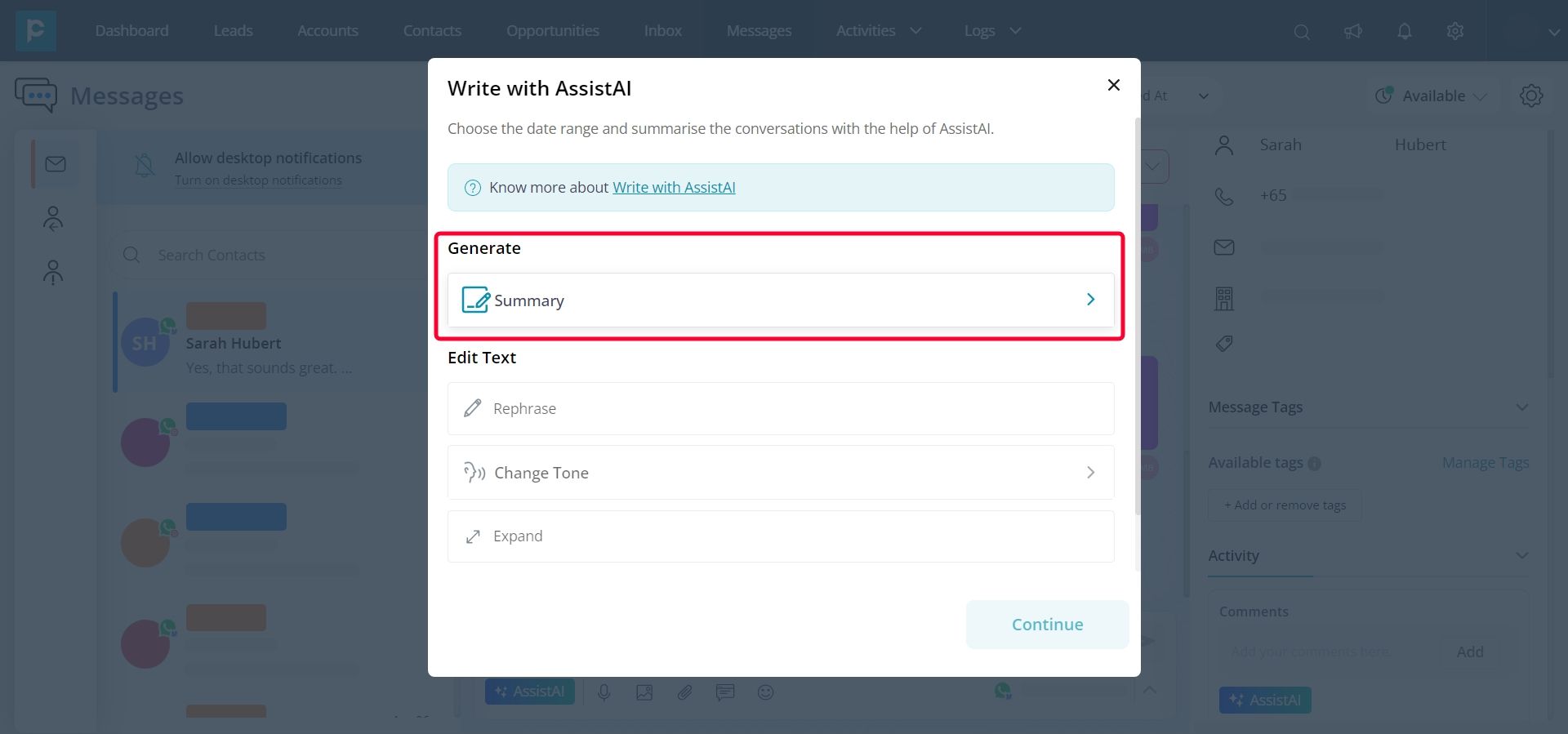 Step 4: Choose the time range of the conversation for which you want to generate a summary and click on "Continue".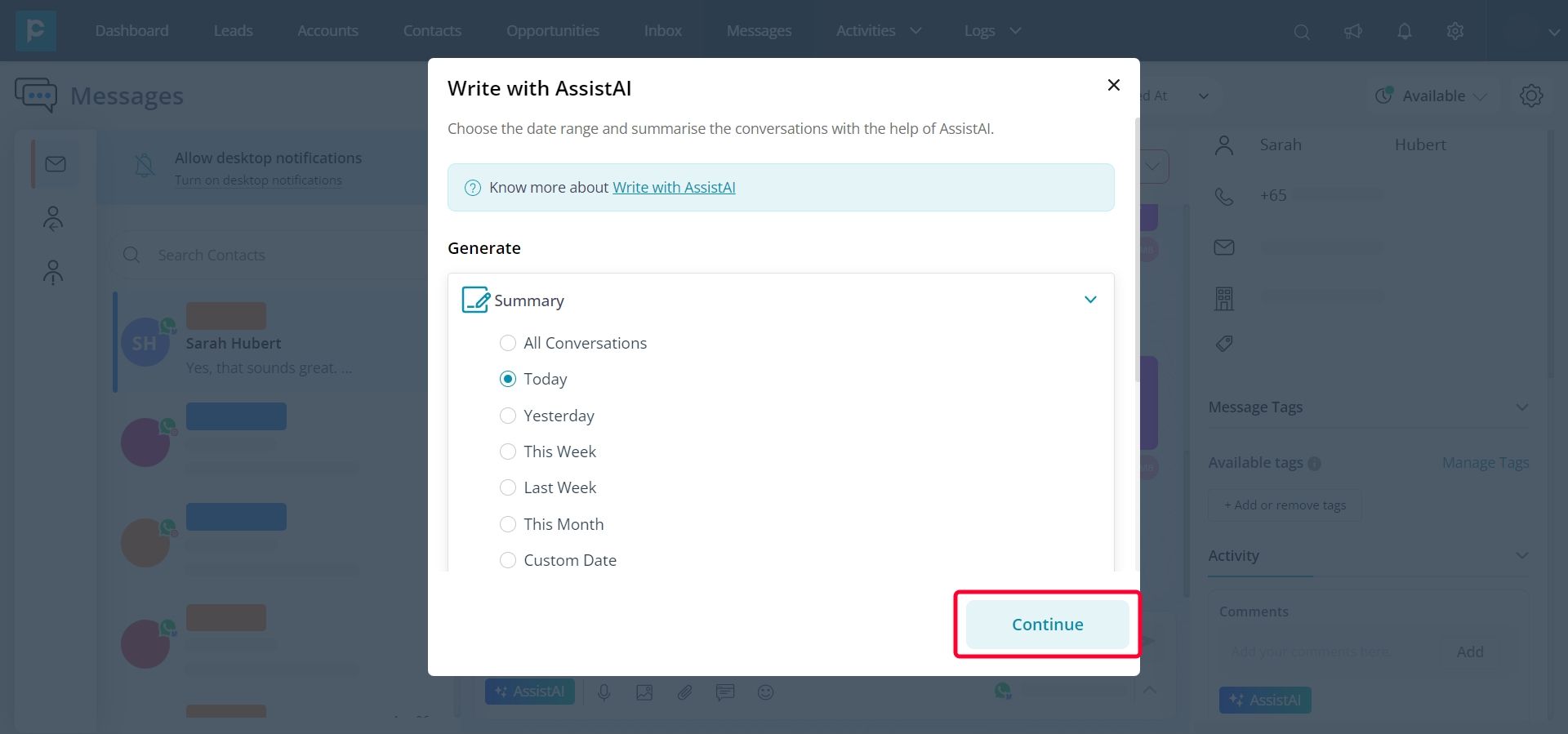 Step 5: Modify the generated result by expanding it, shortening it, or regenerating it.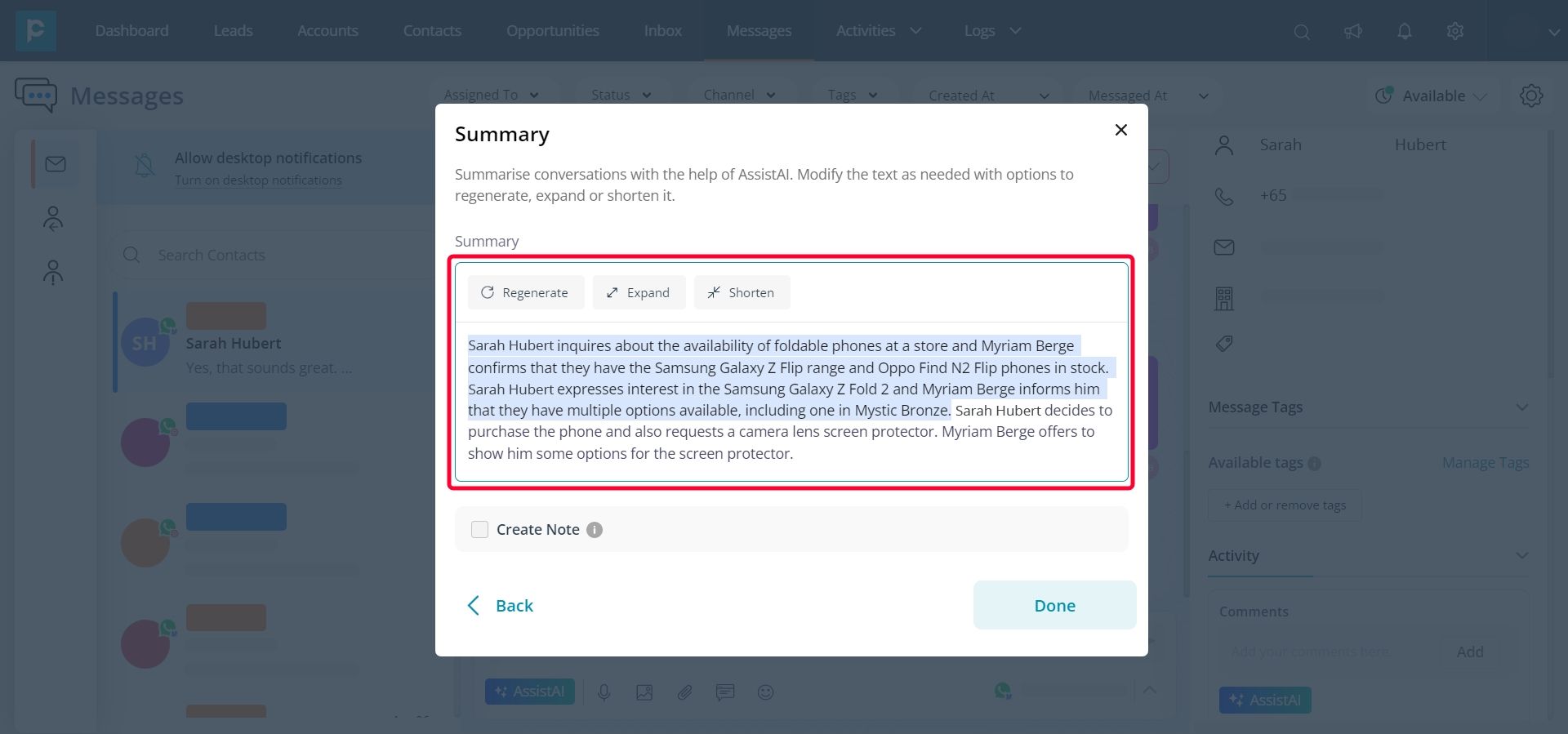 Step 6: Click on the checkbox below. A "Note Subject" will be generated by the AI. Click on "Done".
*Note: A note can be added to a record only when the prospect is converted into 'Lead' or 'Contact'.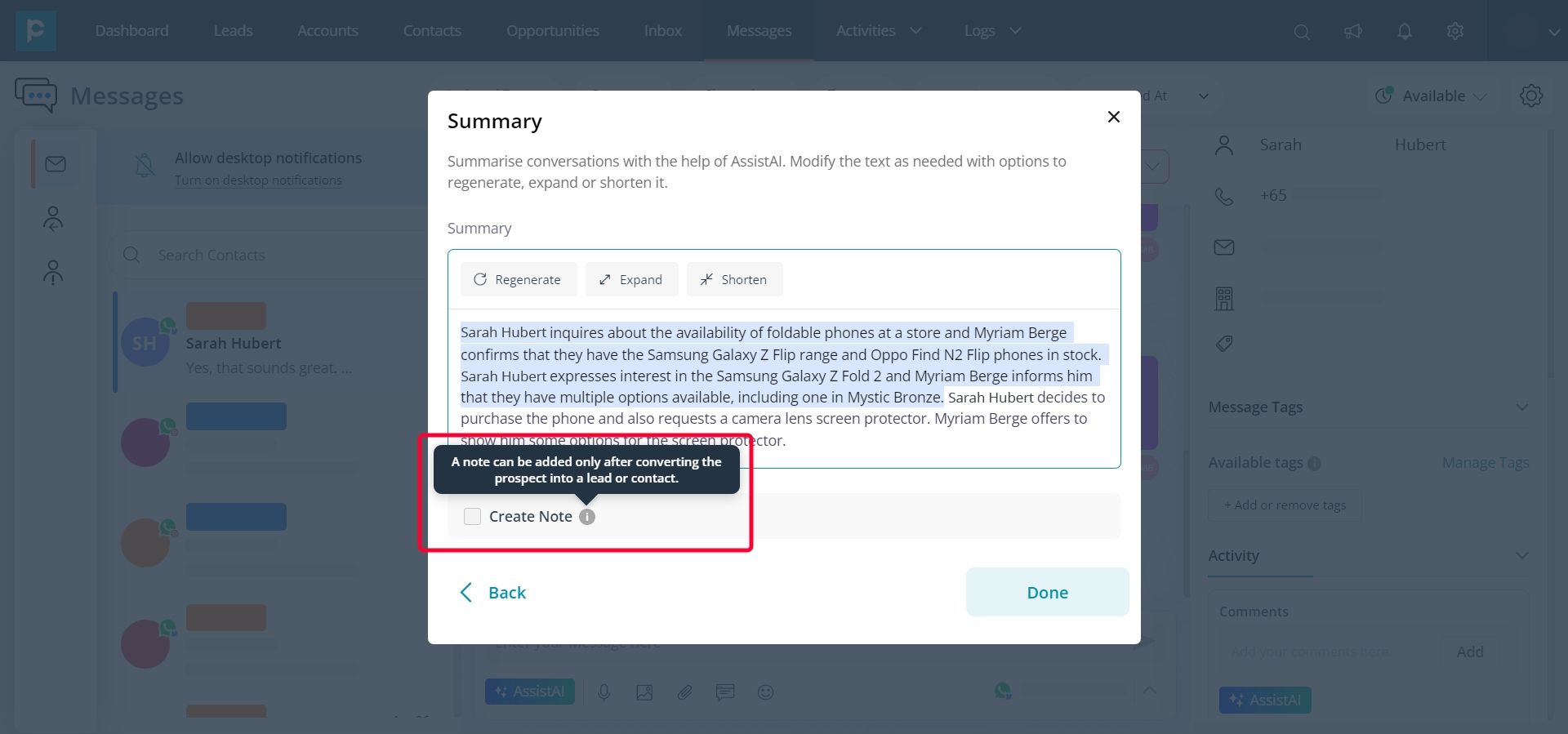 Now, you can also paste the generated summary into the lead detail page, or it can be pasted into comments as well as notes.
Adjusting the tone and Rephrasing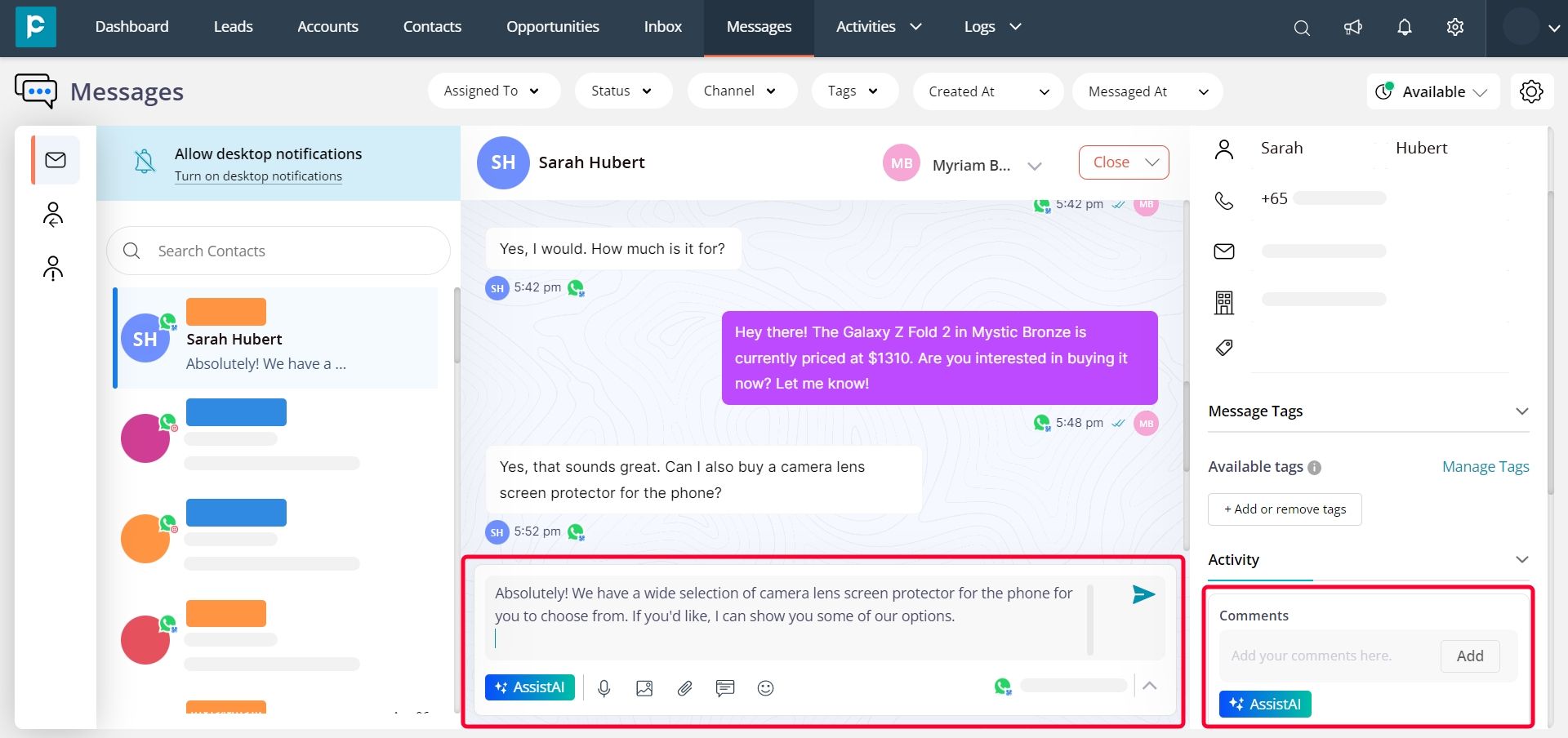 Apart from the Summary option, you can also rephrase and change the tone of the message you are typing before pressing the send button or in the comments. This option is only available for replying to customer or client chats or for editing a comment.
Change tone- After you have typed a reply or have written  a text in the comment box, you can modify the text's tone to be more friendly, or more formal, depending on what is required.
Rephrase -If you would like to restructure the sentence or would like to reword the text,  you can easily do so by clicking the "Rephrase" button.
Let's learn how to use this feature.
Step 1: Once you have logged in to Pepper Cloud CRM, go to the "Message" module and select the chat to which you wish to respond or go to the "Comment" box under the "Activity" section on the right side of the screen.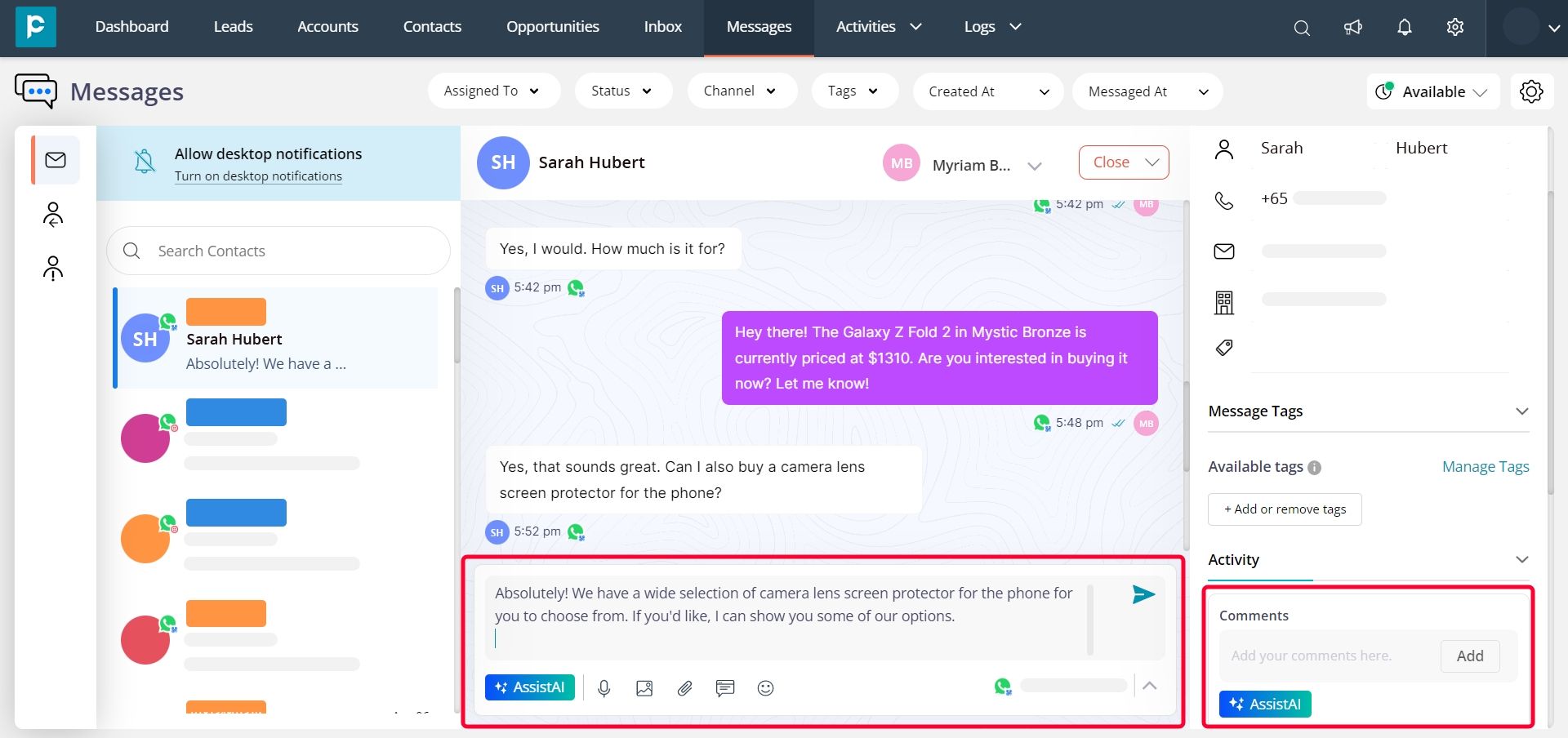 Step 2: For rephrasing or changing the tone of your reply, type what you want to communicate in the typing space of the chat.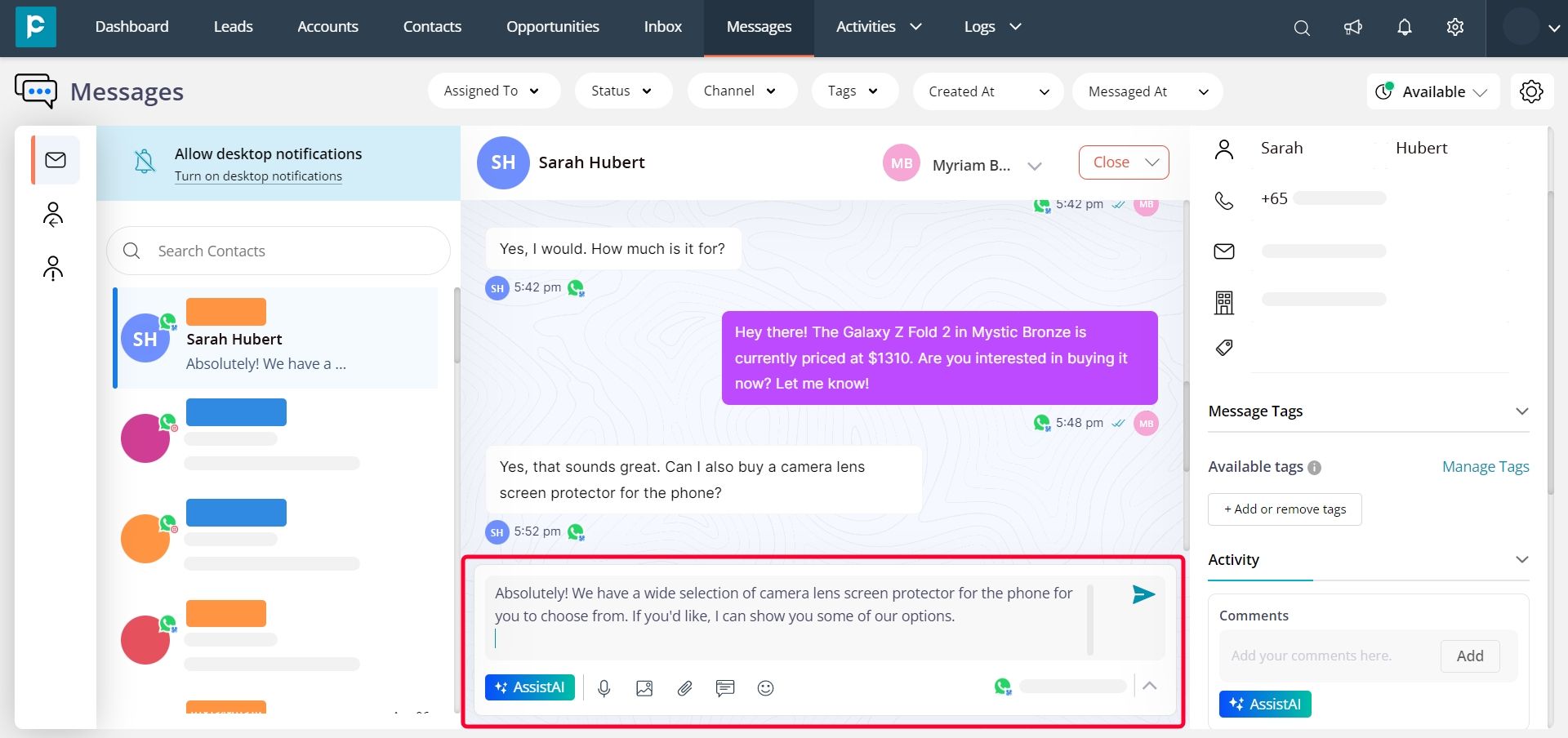 To rephrase or change the tone of the comment, type what you want to communicate in the comment box.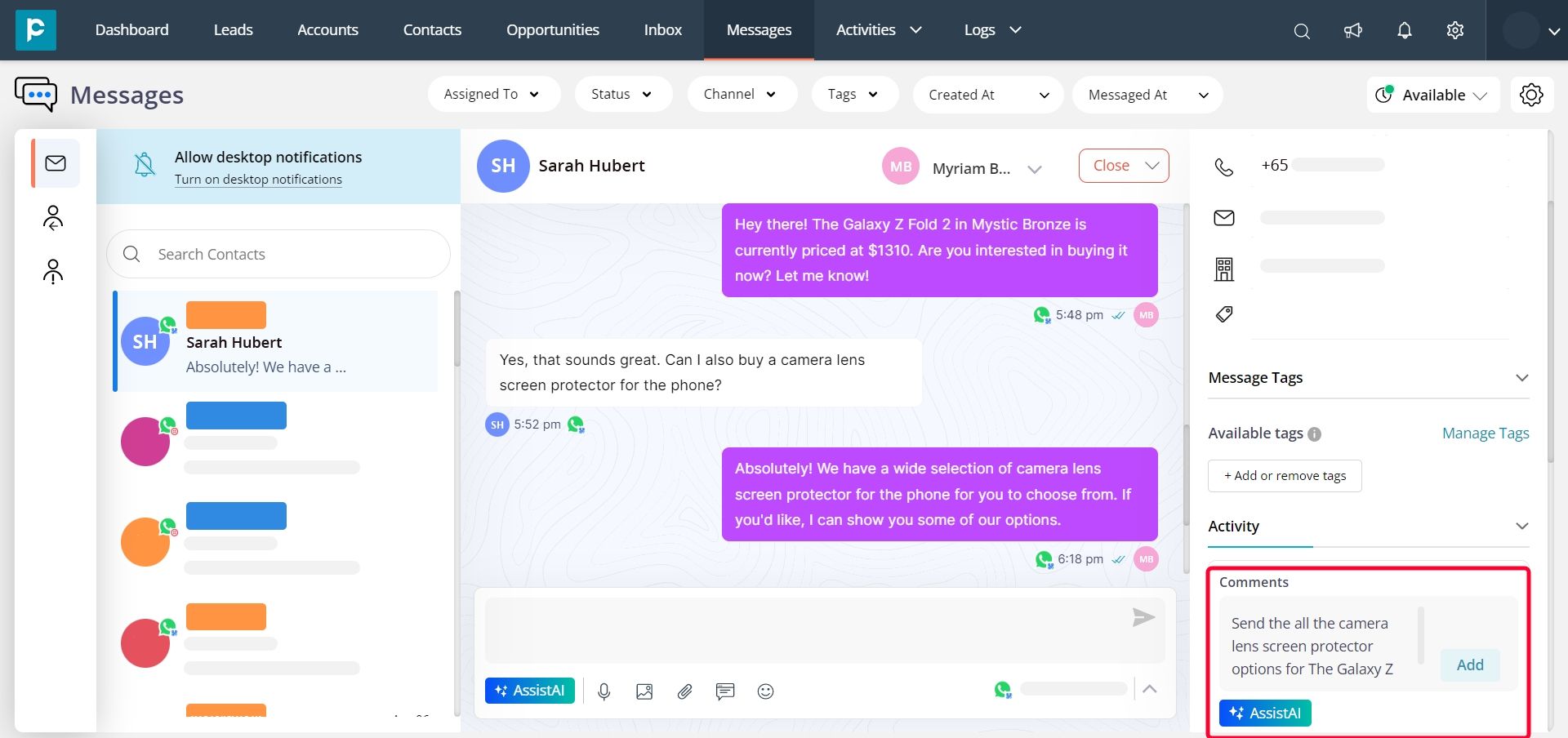 Step 3: Press the AssistAI button in the respective section. You will then see options like "Rephrase", "Change Tone", "Expand", and "Shorten".
For reply message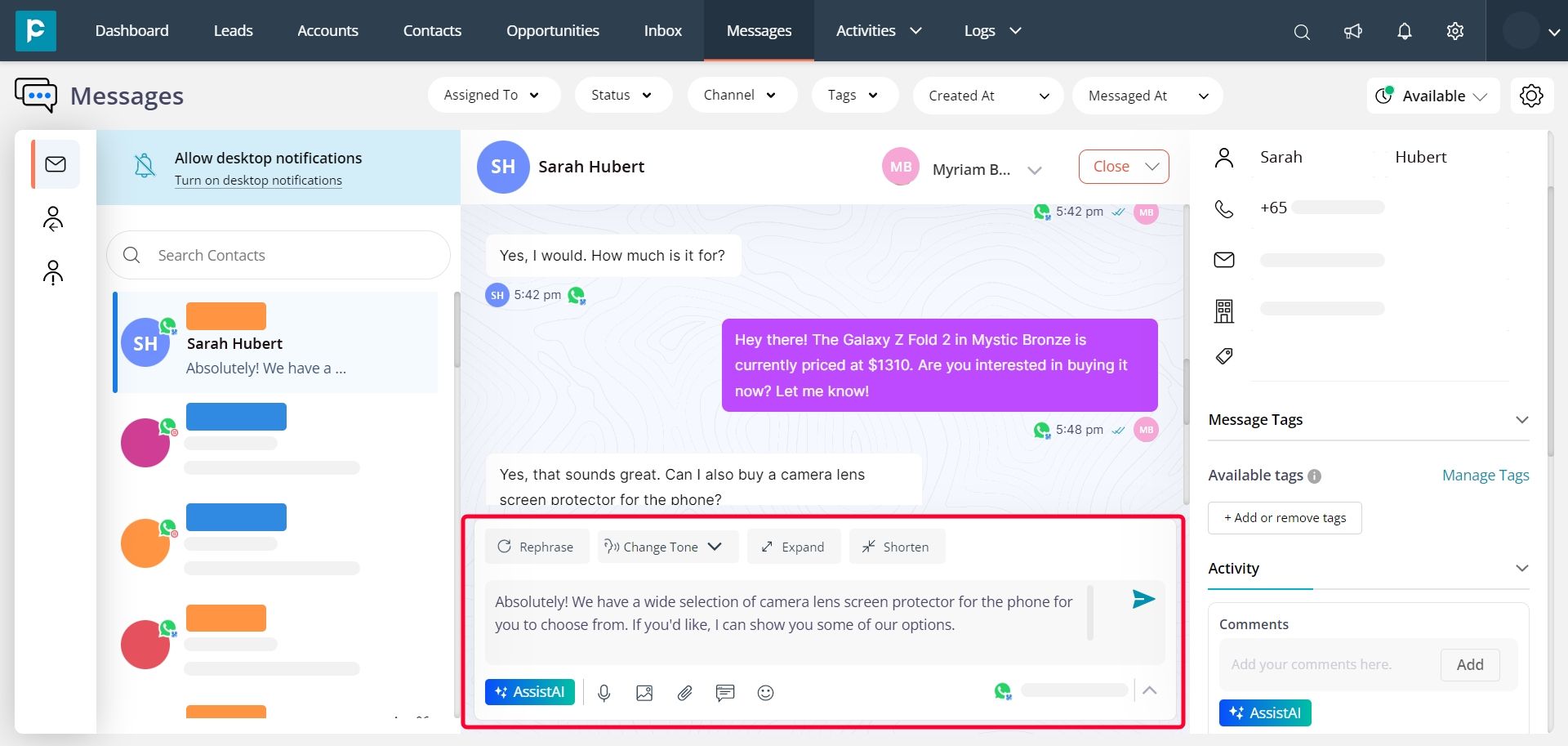 For adding comment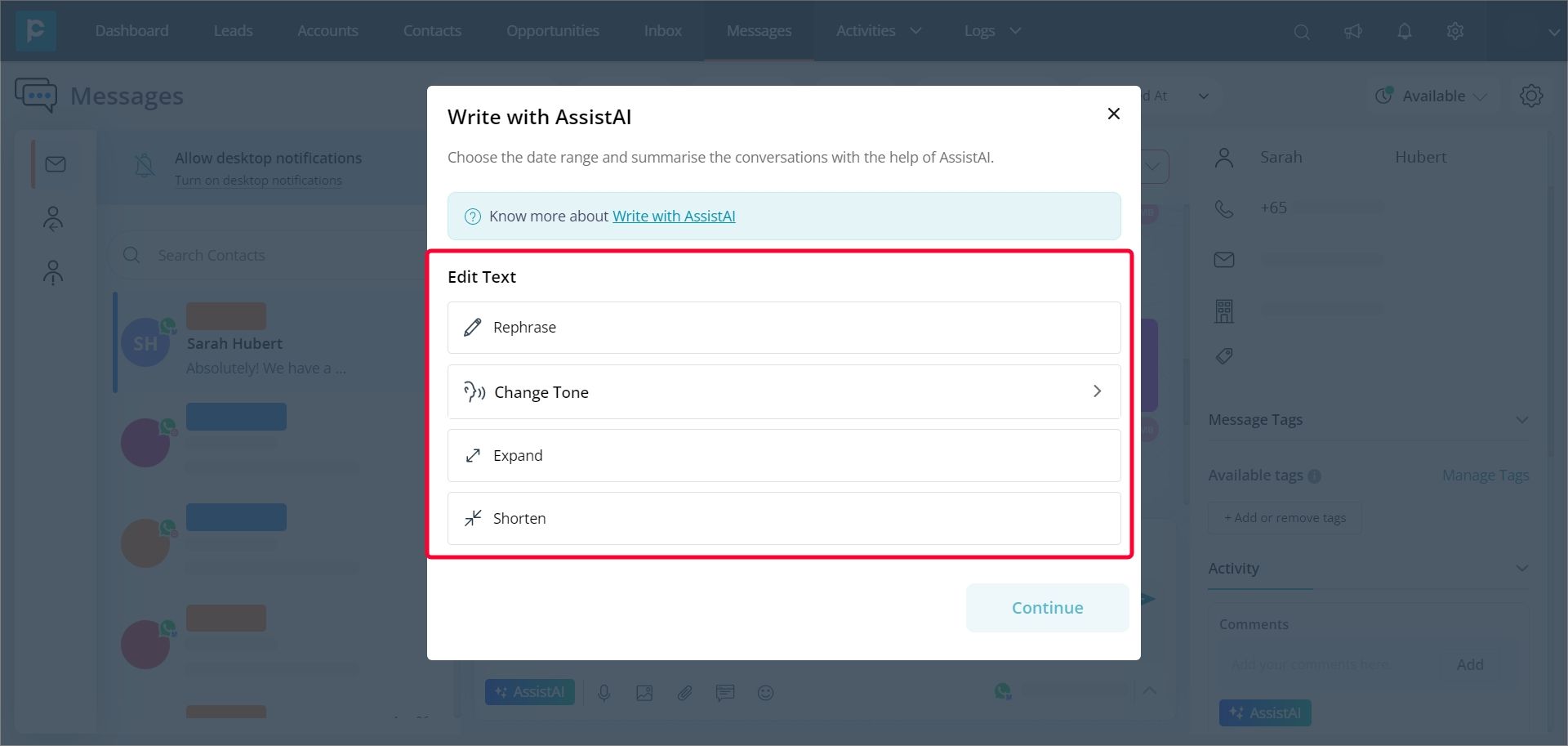 Step 4: Click on the desired option to modify the text.
Step 5: If you choose to go with the "Change Tone" option, a drop-down will appear with two options including- "More Friendly" and "More Formal". Choose one of the options as per requirement.  
For reply message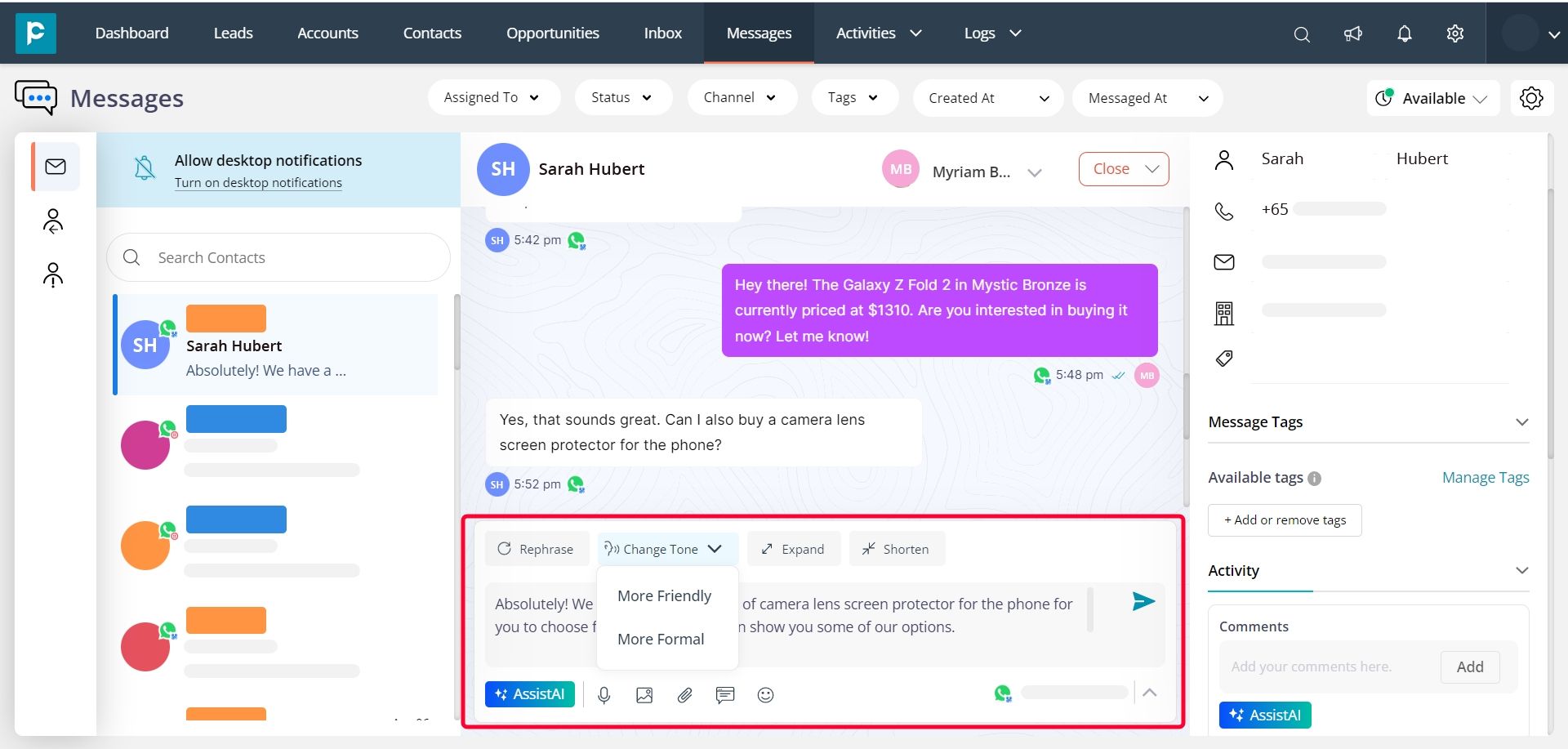 For adding as a comment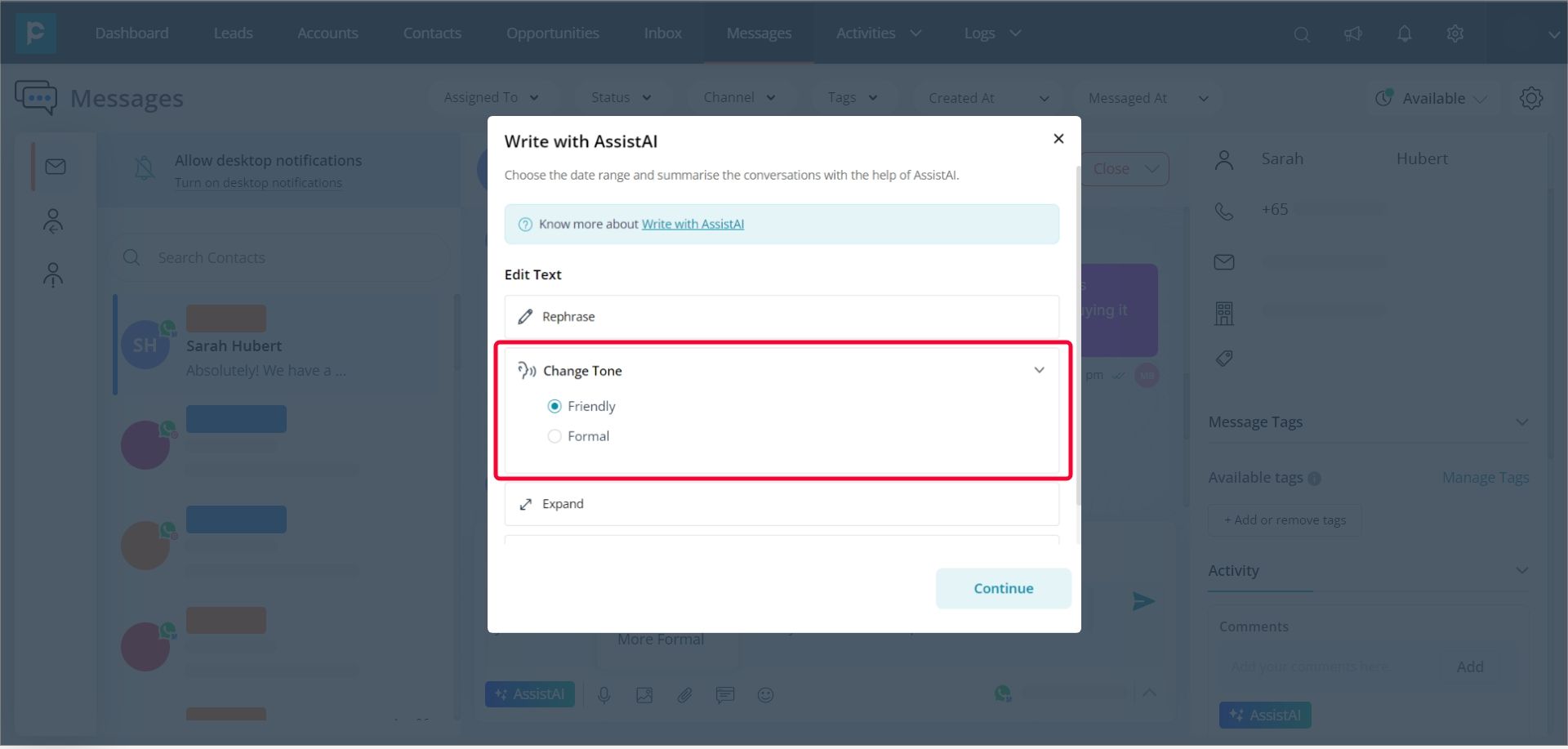 AssistAI will generate the ideal response for your chosen option in seconds. After that, you can hit the "Send" button to deliver the modified reply to your customer or client, or you can select the "Add" button for the comment section.
In the next section, let's find out different ways to put AI integration with CRM to the best use.
---
How to incorporate AI into your business?
Let's look at some of the relevant use cases when it comes to utilising Pepper Cloud's AssistAI features for businesses to enhance communications and boost sales.
Summarise customer support conversations and add internal notes
Summarise customer conversations to enable the team to quickly and easily review customer support conversations, extract key points for follow-up and gain insights into areas of improvement.
Rephrase to resolving customer issues without using jargon
Use language that is easy for customers to understand when resolving their issues. It is advisable to utilise simple language when addressing customer concerns and ensure that any technical terminology or jargon is avoided in the responses provided.
Shorten or expand replies to customer queries
Make replies to customer queries shorter or longer by choosing the "Expand" or "Shorten" option wherever necessary.
The "Shorten" feature allows you to condense your response to its most essential elements, and the "Expand" option grants you the ability to provide additional information if needed.
Match replies with the sender's messaging tone
Change the tone of a reply message based on the tone of the client or the customer on the other side.  Be more formal or more friendly accordingly with the help of the "Change Tone" feature.
---
In conclusion
AssistAI can help you give a sophisticated edge to your conversations and add value to your business in the long run. However, it is important to double-check all responses generated by the AI feature before giving it the final seal of approval.