A guide to Singapore government grants
Looking for funding options for Singaporean SMEs? Learn types of Singapore government grants available for SMEs and tips to apply for SME grants.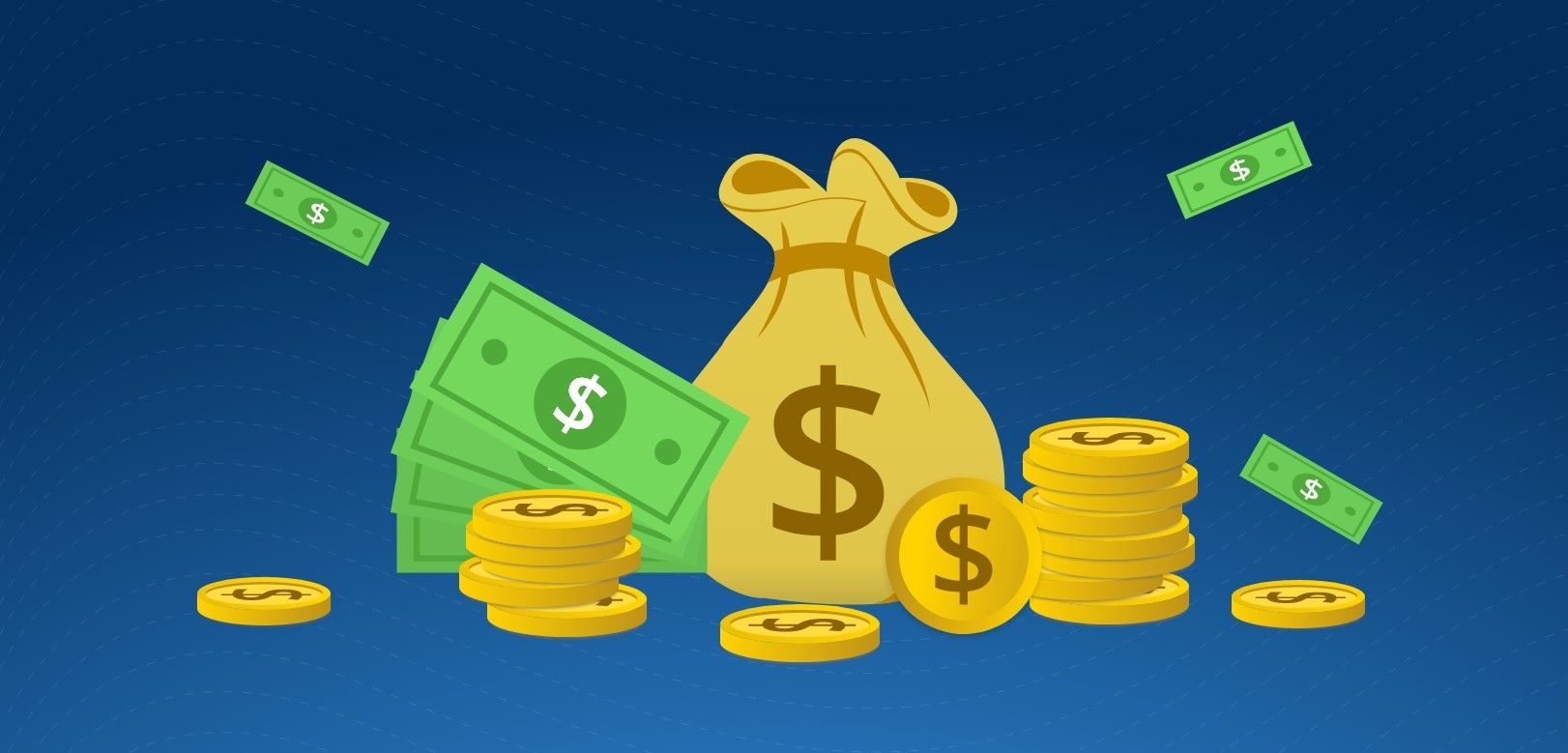 "Starting small is the foundation of big business," said Richard Branson, highlighting the importance of nurturing and supporting a growing business over time.
Small and Medium Enterprises (SMEs) often struggle to cope with the rising costs of conducting business and the limited availability of skilled manpower. To help SMEs overcome these obstacles, Singapore, through its various agencies such as IMDA, Enterprise Singapore provides an array of government grants for SMEs.
However, SMEs often have many questions regarding these grants. Some of these are as follows:
What is an SME grant?
What is an SME business?
Why are there grants specifically for SMEs in Singapore?
What are the different government grants for Singapore SMEs?
Read on to discover how your SME can benefit from Singapore grants!
---
What is an SME grant?
An SME grant refers to a specific amount of money that is provided to a business to support its growth and development. The sources of SME grants could be governments, corporations, foundations or trusts, among others. Typically, SME grants are not meant to be repaid. However, it is important to note that a grant is not a donation. The SME grant is usually awarded to a company based on specific criteria, such as its profit or growth potential. In essence, when an SME receives a grant, the grant provider is usually interested in some aspect of the company and is invested in its growth and development.
---
What is an SME business?
SMEs refer to Small and Medium-sized enterprises. As per Investopedia, SMEs are typically characterised as businesses that have revenue, assets, or a number of employees below a certain threshold.
What is SME Singapore?
A business in Singapore is considered an SME only if the following criteria are satisfied:
The company is registered and operating in Singapore.
The company has a minimum of 30 per cent local shareholding.
The company's group annual sales turnover is not exceeding $100 million, Or the employment size of the company is equal to or less than 200 workers.
It's important to note that the eligibility criteria for different SME grants may vary. As a result, the above-mentioned criteria should be used as a general guideline only. SMEs must pay close attention to the specific eligibility requirements for each grant they are considering and how they define "SME companies in Singapore".
---
Why are there grants specifically for SMEs in Singapore?
As per Singapore company registration experts, Rikvin, SMEs contribute nearly half of the country's GDP and employ approximately 70% of the local workforce. Furthermore, the number of enterprises in Singapore has increased from 273,100 in 2019 to 291,600 in 2021, with SMEs comprising 99% of these businesses.
SMEs play a vital role in Singapore's economy. For Singapore to thrive in the booming world economy, it has to support in growth and development of the SMEs. Hence, the SMEs are offered Singapore government grants. These grants are specifically tailored to address the unique business needs of Singaporean SMEs, which differ from those of larger Multi-National Corporations (MNCs) due to their smaller size.
The Singapore government grants for SMEs are particularly useful since SMEs often face challenges in securing bank loans to finance their business activities, given their small size and limited track record. In such cases, SME grants can be of great help.
---
SME grants offered by Singapore government
There are several types of Singapore grants available for SMEs. However, the most important ones are EDG and PSG. In this section, we have briefly explained PSG, EDG, and a few other important SME grants that cater for the needs of local SMEs.
Enterprise Development Grant (EDG): Singapore government grant for SMEs who are seeking overall aid
SMEs that aim to innovate or expand their operations can utilise this Enterprise Development Grant, an SME grant, as long as their project aligns with the three key pillars:  Core Capabilities, Innovation and Productivity, and Market Access.
Core capabilities: SME that is preparing to grow and transform by strengthening the foundation of business.
Innovation and productivity: SMEs who are exploring new areas to grow and increase their efficiency.
Market access: SMEs that are ready to venture overseas.
According to Enterprise Singapore, the EDG grant provides up to 80 per cent of the cost, for qualifying projects (as of February, 2023).
Read our comprehensive guide about EDG grants to know the EDG application checklist, how to apply for the grant, and how to avail it.
Productivity Solutions Grant (PSG): A Singapore government grant for SMEs seeking IT improvements
The purpose of this SME grant is to encourage companies to incorporate Information Technology (IT) solutions and equipment to improve their existing processes.
According to Enterprise Singapore, the grant amount that an SME can avail is up to 70 per cent of qualifying project costs. Some examples of supported solutions include HR systems, accounting software, and inventory management systems.
Learn about the PSG grant in detail in our blog: An Ultimate Guide to Productivity Solutions Grant (PSG).
Market Readiness Assistance (MRA) Grant: Singapore government grant for SMEs seeking to expand their business overseas
The MRA Grant supports businesses in their efforts to internationalise and expand their businesses overseas. Eligible businesses can receive funding for up to 70% of the costs of activities such as market research and participation in trade fairs and missions.
Energy Efficiency Grant: Singapore government grant for SMEs to cope with energy costs
The Energy Efficiency Grant (EEG) is designed to assist businesses in the Food Services, Food Manufacturing, and Retail sectors to manage increasing energy expenses by co-funding the purchase of more energy-efficient equipment. The EEG provides up to 70% of the cost of adopting pre-approved energy-efficient equipment in categories such as air-conditioners, LED lighting, cooking hobs, refrigerators, water heaters, and clothes dryers.
Skills Future Enterprise Credit (SFEC): Singapore government grant for SMEs seeking to develop talents

The purpose of the SFEC SME grant is to encourage SMEs to undergo enterprise or workforce transformation programs that are eligible for SFEC funding, thereby encouraging the SMEs to improve the capabilities of their employees.
---
Tips to consider while applying for an SME grant
Each Singapore grant has its own application process and there will be competition among the SMEs to get the funding. To help you beat the competition, here are a few highly effective tips. These can help maximise the success of your grant application.
Find out which grants pertain to your company. Confirm if your business meets the eligibility criteria.
Check the grant application list and ensure to provide all the required documents. Follow the exact template, if available.
Verify and ensure the information you have submitted is factually correct.
Do not sign any contract, make any advance payment or start work before you have filed the grant application.
Please remember that the Software/IT solution purchased under the grant must be used in Singapore only.
SME grant is not applicable if you are just replacing one software solution with another. There must be some value addition or new capabilities must be added.
In case there are any changes to the project, be proactive and inform the grant agency and seek their assistance.
Be patient. Do not follow up with agencies if the time indicated for grant application processing has not been exceeded.
All grants are typically on a reimbursable basis. So, plan your cash flow accordingly as there will be a time gap between you paying the vendor (cash outflow) and the grant amount being disbursed to you (cash inflow).
If you are unsure of any aspect of the grant process, please ask for help and seek clarification. You can speak to business advisers at the SME centre.
---
How can Pepper Cloud help you?
We, at Pepper Cloud CRM, help our customers to avail all applicable grants and assist in transforming their sales process by implementing CRM. You can mould and digitise your business operations while we take care of all the grant-related paperwork. Get in touch with us for a free one-on-one consultation.
Want to stay on top of SME grant updates? Subscribe to our blog and we will ensure to keep you updated!