An Ultimate Guide to Productivity Solutions Grant (PSG)
A step-by-step guide on how to apply for Productivity Solutions Grant (PSG),the Singapore government's grant for business entities.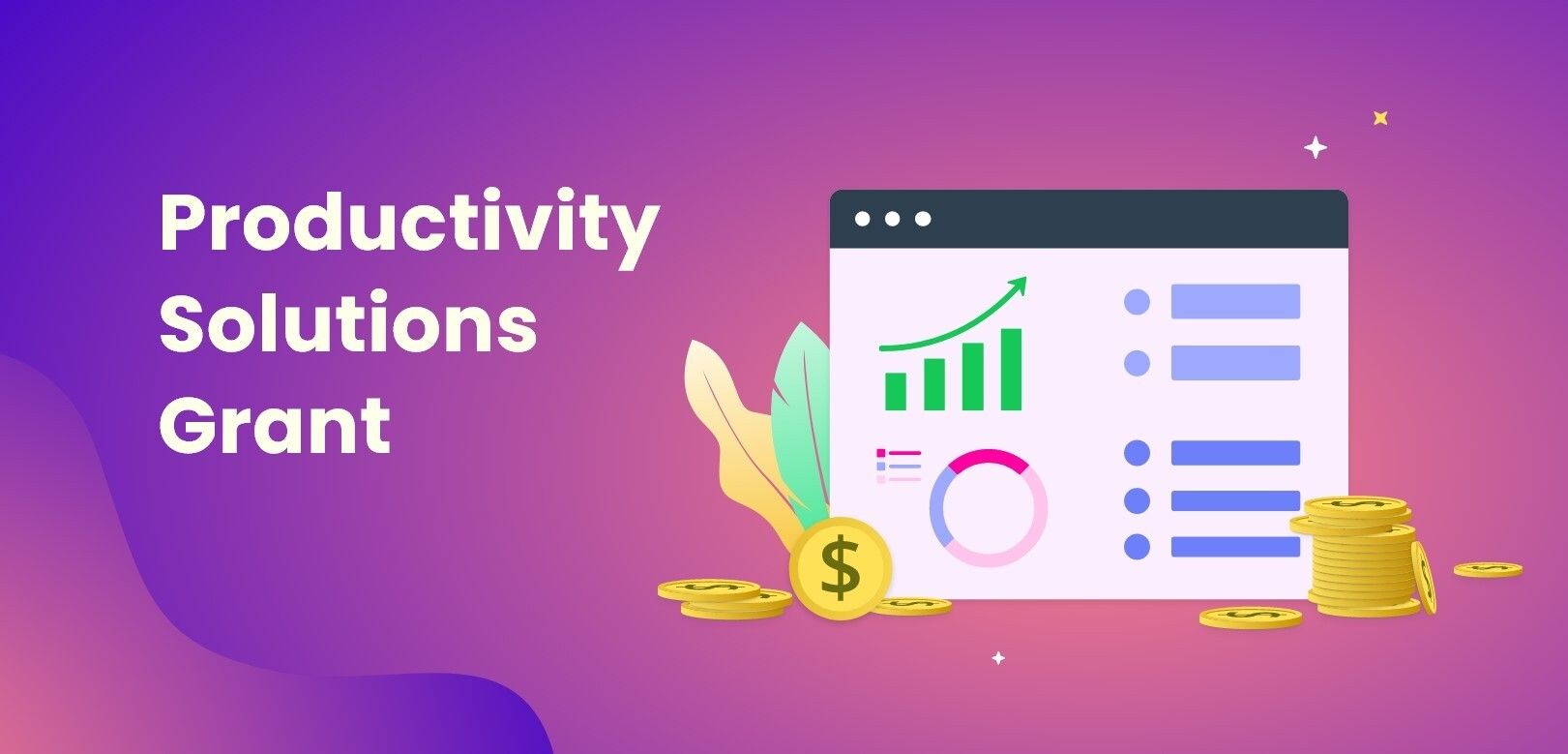 In today's fast-paced business landscape, productivity is key to success, especially for small and medium-sized enterprises (SMEs). The good news is that the Singapore government offers various grants to support SMEs, one of which is the Productivity Solutions Grant (PSG). This grant is designed to help SMEs adopt productivity-enhancing technologies and solutions to improve their business operations. In this blog, we will provide you with an ultimate guide to PSG, including eligibility criteria, the application process, and the benefits of the grant. So, if you're an SME owner looking to boost your business productivity, read on to learn everything you need to know about Singapore's PSG grant.
---
What is Productivity Solutions Grant (PSG)?
The Productivity Solutions Grant (PSG) is a Singaporean government grant that aims to support small and medium-sized enterprises (SMEs) in their efforts to increase productivity and efficiency. The PSG provides funding support to SMEs to help them adopt technology solutions , equipment, and consultancy to enhance business processes.
Consultancy: The PSG Grant provides funding for a range of activities, including consultancy services. You can apply for money to help pay for the cost of hiring a consultant if you need assistance with your business strategy or marketing. The PSG Grant can lower the cost of consulting services, which can be very useful in launching your firm.
IT Solution: The Productivity Solutions Grant (PSG) Singapore encompasses a broad range of IT solutions, such as hardware, software, and associated services and support. This means that companies can leverage the grant to upgrade their existing systems, implement new technologies (such as CRM, HR Systems, etc.), or integrate IT into their operations. Additionally, the grant can be utilised to cover the expenses of training employees on new IT systems. Ultimately, the PSG Grant enables businesses to adopt more user-friendly and cost-effective IT systems, thereby enhancing their competitiveness and overall profitability.
Equipment: The Productivity Solutions Grant (PSG) in Singapore provides a diverse selection of equipment suitable for various industries. Moreover, the PSG also offers specialised equipment tailored to meet the specific needs of each business. PSG can cater to any equipment requirements that a company may have, ensuring that it can operate smoothly and efficiently.
The PSG funding can cover up to 50% (as of 1st April, 2023) of the cost of eligible solutions, making it easier for SMEs to adopt new technologies and improve their business operations without incurring significant financial burdens. The funding is available for a wide range of productivity solutions, including IT solutions, equipment and hardware solutions, software solutions, training and consultancy services, and other solutions.
---
What is the Grant Amount?
Singapore government's PSG assists SMEs to the tune of 50% of qualifying costs.
---
Are you eligible for the PSG?
Before you initiate the PSG application process, you should know if your business entity is eligible for the PSG.
To qualify for the PSG grant, your business must fulfil the following criteria:
The company should be registered/incorporated in Singapore.
The company should have at least 30% local shareholding.
The group annual sales turnover of the company should not be more than S$100 million, or the company's group employment size should not be more than 200 workers.
Purchased/Subscribed IT Solution must be used in Singapore.
---
What are the documents required for the PSG application?
If you are eligible and you are keen to apply for the grant, get ready with the necessary documents. Here is a list of required documents for filing a PSG application successfully.
A quotation for a pre-scoped solution from a pre-approved vendor.
The company's financial statements for the past three years.
A copy of the latest ACRA.
---
How to apply for PSG?
If you have your documents ready and you are all set to apply for the PSG, here are a few steps to guide you on how to apply.
Research and find pre-approved IT Solution vendors.
Choose an IT solution vendor that suits your business needs.
Get a quotation from a pre-approved vendor
Log into Business Grants Portal and submit your application.
Accept Letter of Offer
After your application is processed, wait for approval from Enterprise Singapore. Once the approval is granted, you can log into the Business Grants Portal and accept the letter of offer.
Carry on with your Project
Complete your software implementation and training in a stipulated time frame. You should use and experience the deployed software solution for at least one month before you file for a claim.
File for Claim
If you are ready to submit your claim, ensure that your company meets these criteria:
The business entity has used the mentioned solution for one full month.
The business entity has paid the entire amount for the solution
The business entity has submitted all the below mentioned documents.
Documents required during claim process:
Invoice and receipts from the vendor
Bank Statement showing payment is made to the vendor in full.
Screenshot showing licence number of the software
Usage report for at least one month.
Remember, disbursements will be made only after the claims have been approved.
How to Submit Claims
Once you have all the required documents handy, follow the below steps.
Log into Business Grants Portal.
File claim by providing details such as contact details and uploading documents.
Complete the declaration section and submit your application.
Once the claim is processed, the amount will be transferred to the designated account of your company, using GIRO.
---
Important Points to Remember
Please remember to file for a PSG grant application first before you start with the project or issue a purchase order or sign a contract or make any payment to the solution provider.
Only pre-scoped solutions purchased from qualified vendors such as Pepper Cloud are eligible for this grant.
---
Top Most Frequently Asked Questions
1. How many PSG grants a business entity or a company can apply for?
Companies can apply for more than one PSG grant depending on the business needs. However, support under PSG is for one package per solution category per deployment location.
2. Can a company submit concurrent applications?
Yes, it is possible.
3. What is the annual grant cap for PSG?
Each company supported by ESG is subject to an annual grant cap of S$30,000 for supported solutions. This starts from 1st April and ends on 31 March the following year.
4. What is the processing time for applications?
After submission of the required information, applications are processed within 4-6 weeks.
5. What is the processing time for claims disbursement?
After submission of the required information, claims are processed within 4-6 weeks.
6. How will the PSG disbursement take place?
PSG approved amount will be credited directly to the company's designated bank account through GIRO.
7. Can we purchase the solution or start work before filing for PSG Grant?
No. Your grant application will be rejected if you have signed the quote, made payment to a vendor or have started any work on the project before you file for the grant.
8. Do we need to wait for grant approval before we start work on the project?
No. If you wish, you can sign a quote, make advance payment and start work after you have submitted your grant application. However, you run the risk in case the grant is not approved for any reason.
For more information about PSG, visit Enterprise Singapore!
---
How can Pepper Cloud help you?
We, at Pepper Cloud CRM, help our customers to avail all applicable grants and assist in transforming their sales process by implementing CRM. You can mould and digitise your business operations while we take care of all the grant-related paperwork. Get in touch with us for a free consultation.
Want to know SME grant updates? Subscribe to our blog and we will ensure to keep you updated!
---
Further reading