How to integrate Instagram with Pepper Cloud CRM?
After creating your Instagram business account, you need to integrate it with a messaging inbox such as CRM. Learn how to integrate your Instagram business account with CRM in this blog.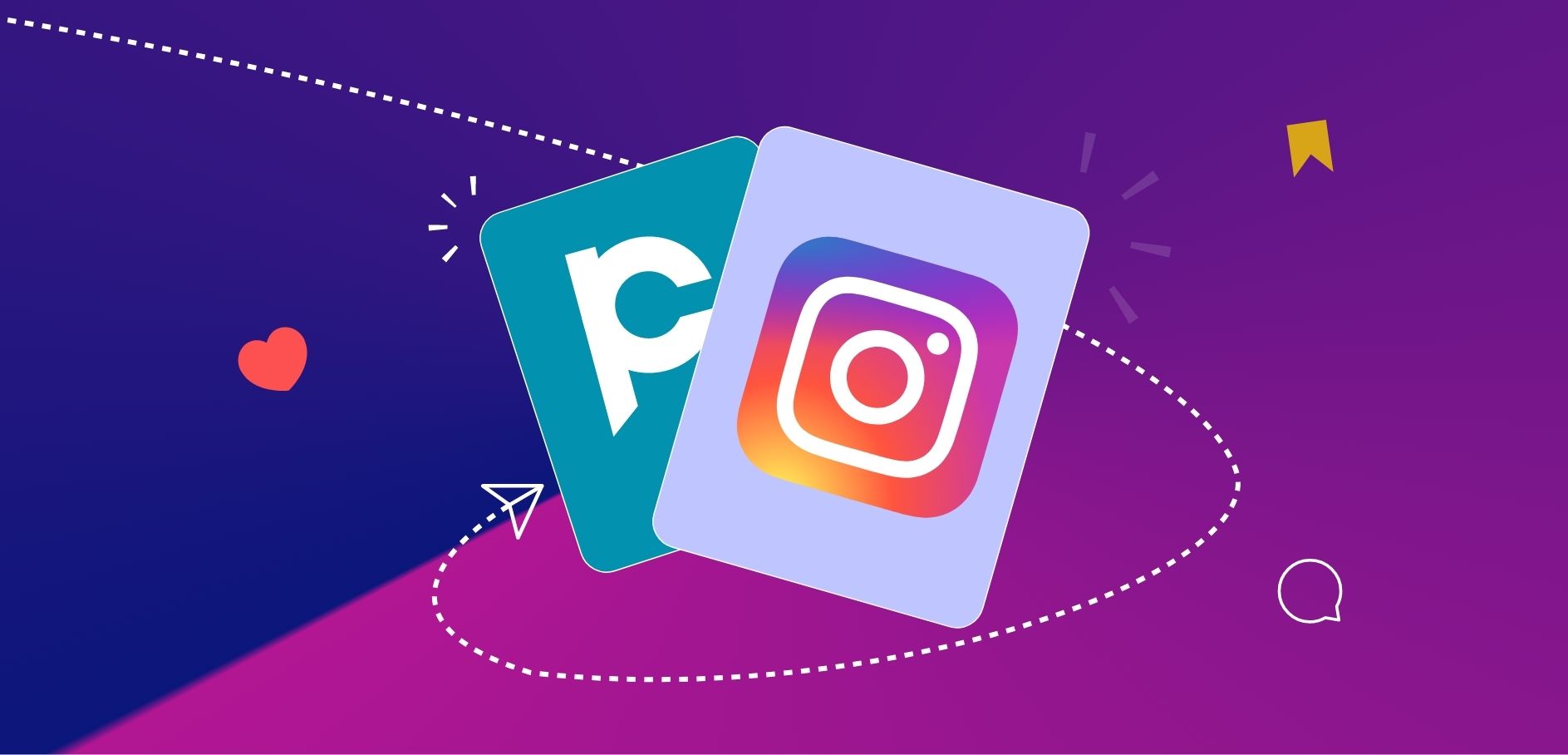 Instagram is becoming the go-to medium for businesses looking to interact with their consumers and know their requirements on a more personal level. Instagram is the platform you need to exhibit your business for customer service, product awareness, or to sell a product directly to your customers. With Pepper Cloud CRM's latest integration with Instagram, you can now communicate with and assist your Instagram leads directly from your CRM.
But, how to do that?
For this, you have to first create and prepare Instagram business account and then, you can proceed to follow the below-given steps:
1. Login to your CRM account.
Note: You need to have Admin access to set up the Instagram CRM integration.
2. Click settings icon and navigate to "Integration".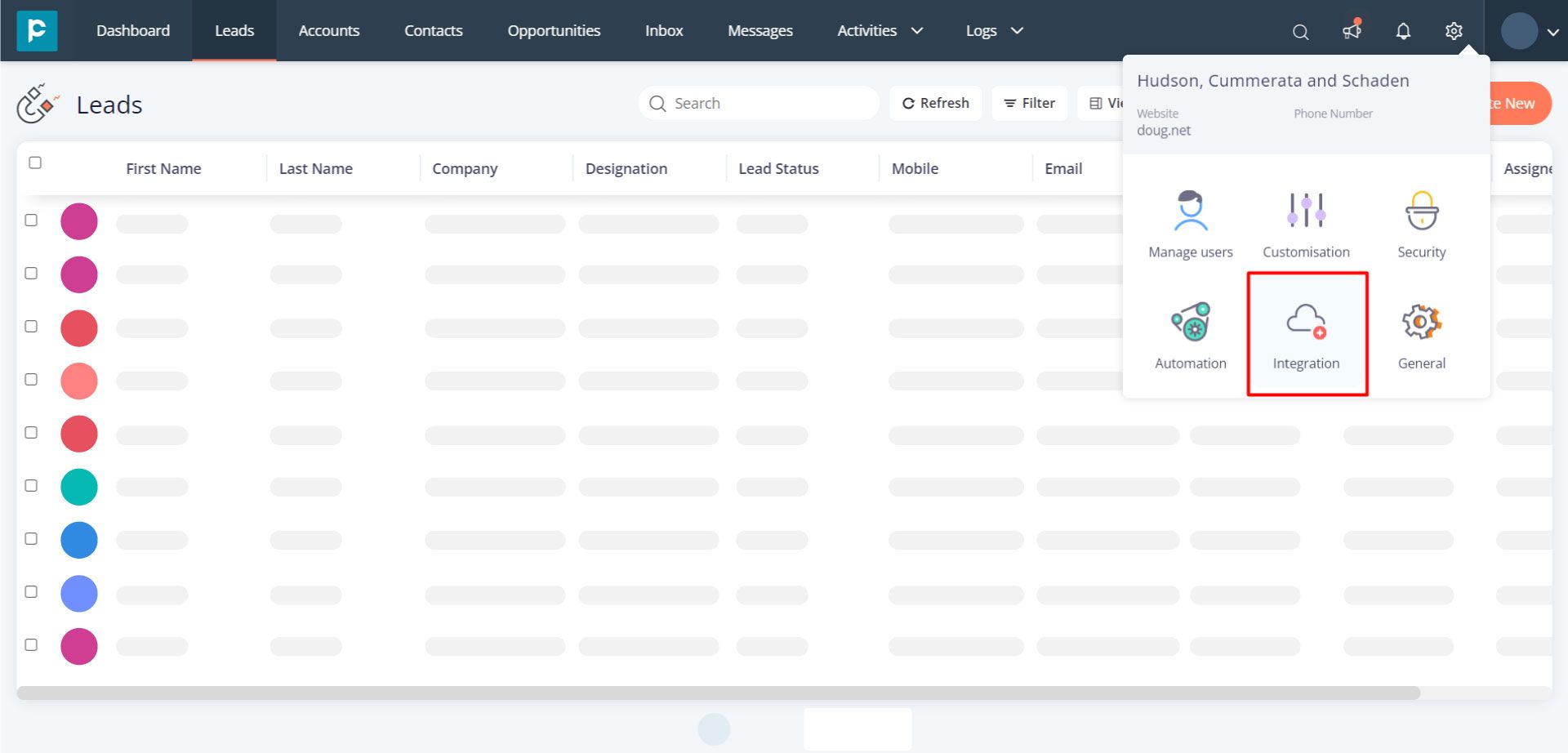 3. Click "Integrate" on Channels card.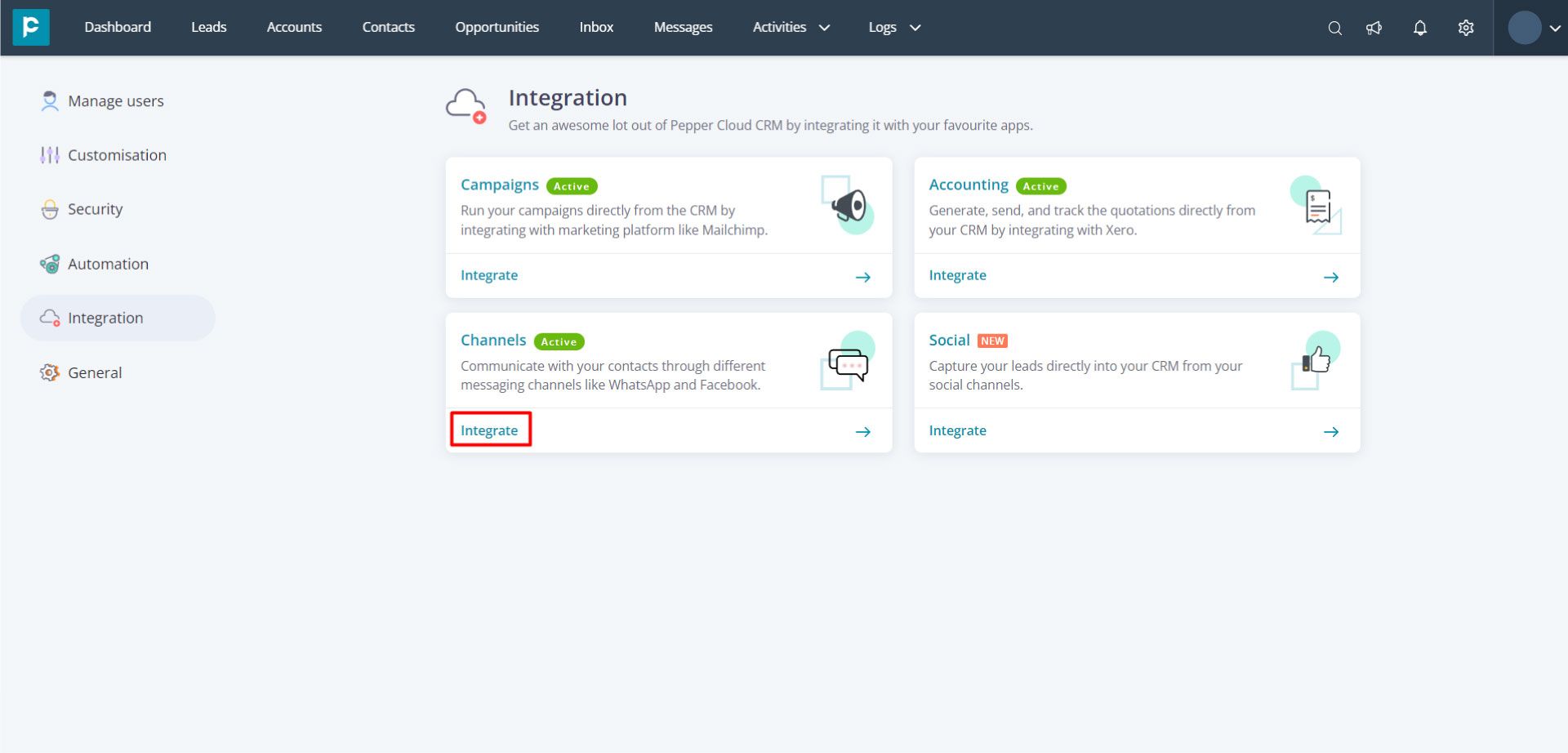 4.  Click "Create New"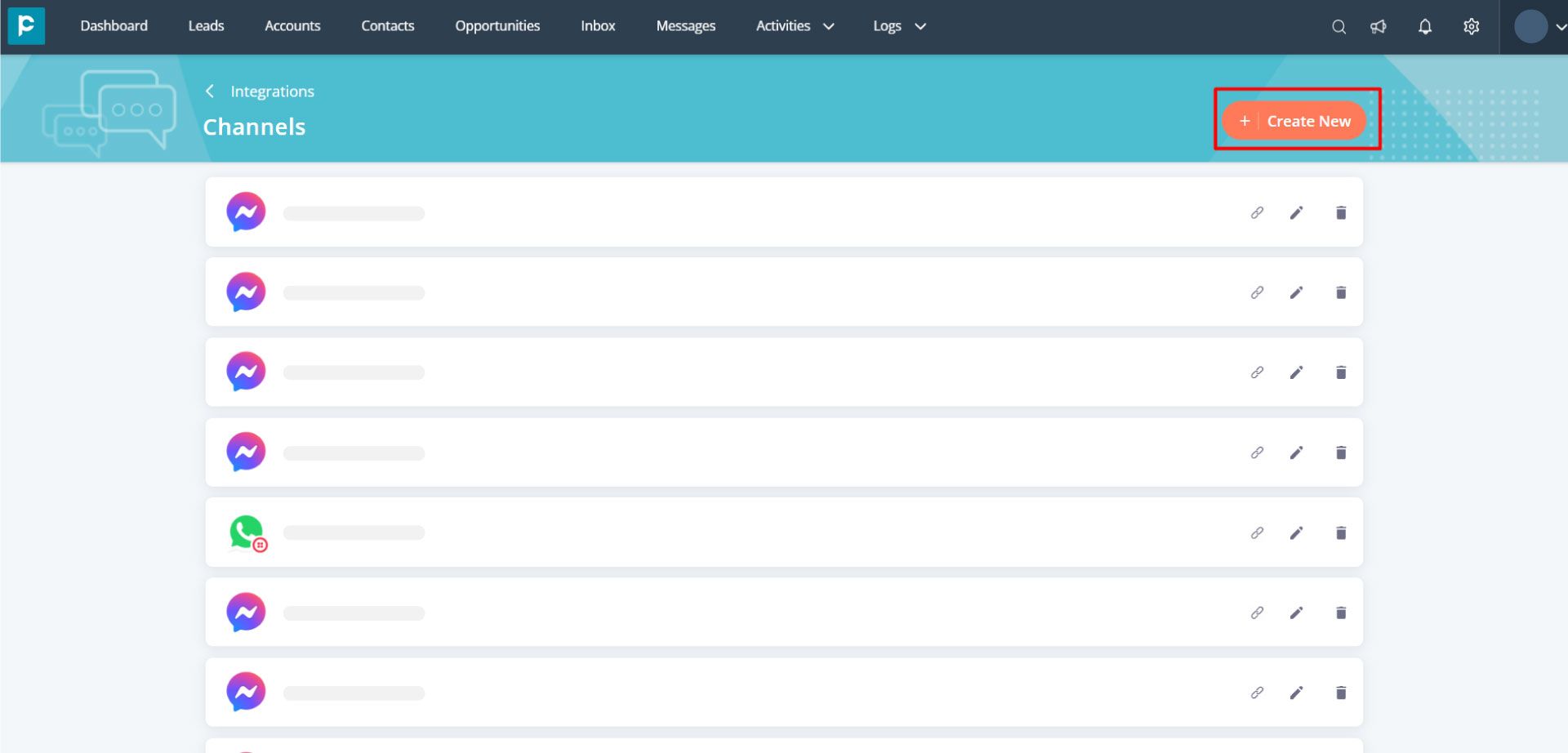 5. In the popup that opens, select "Instagram" and click "Next".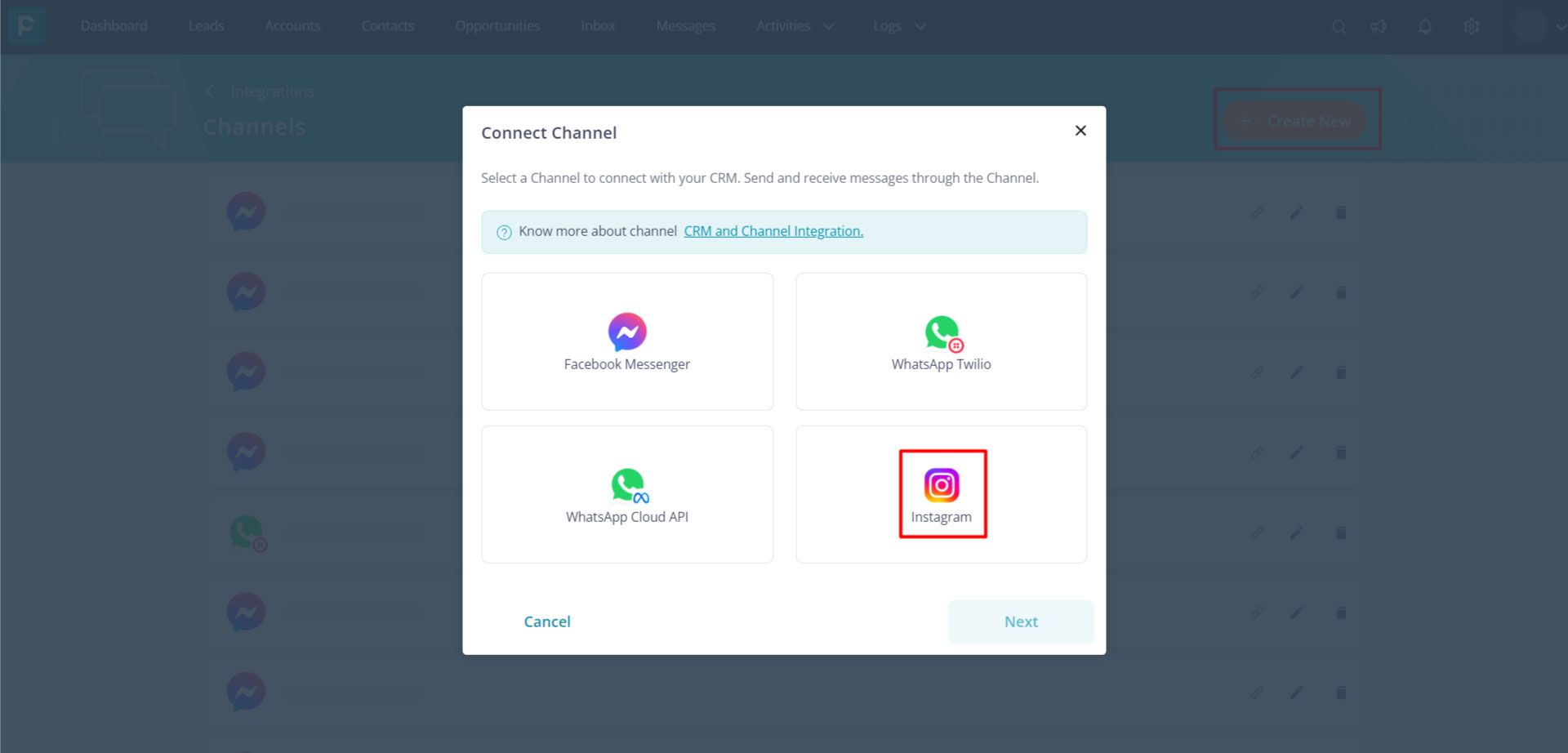 6. You need to provide Instagram details to integrate the account with CRM. You will be requested to login to your Facebook account and the connected Instagram accounts will be considered for Instagram CRM integration.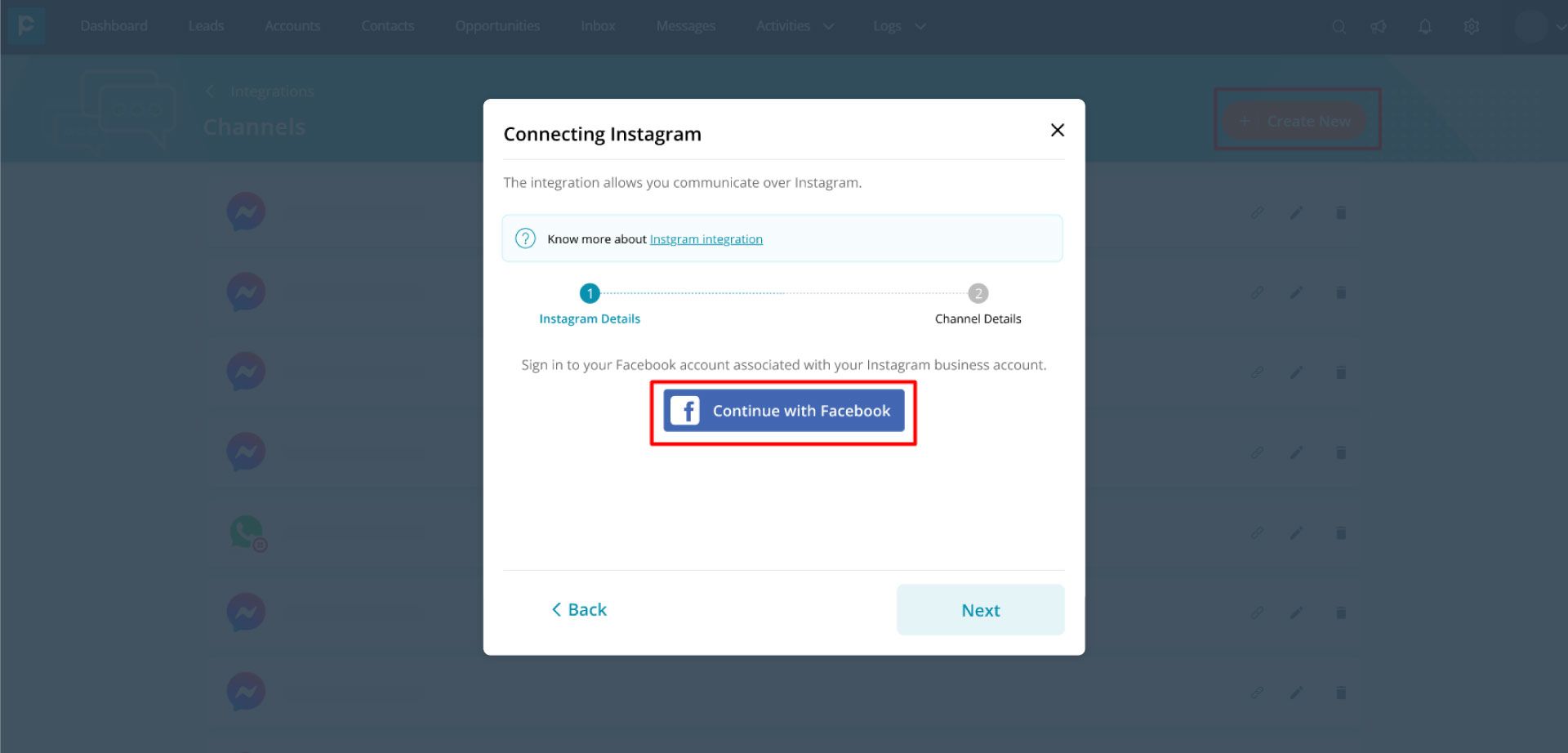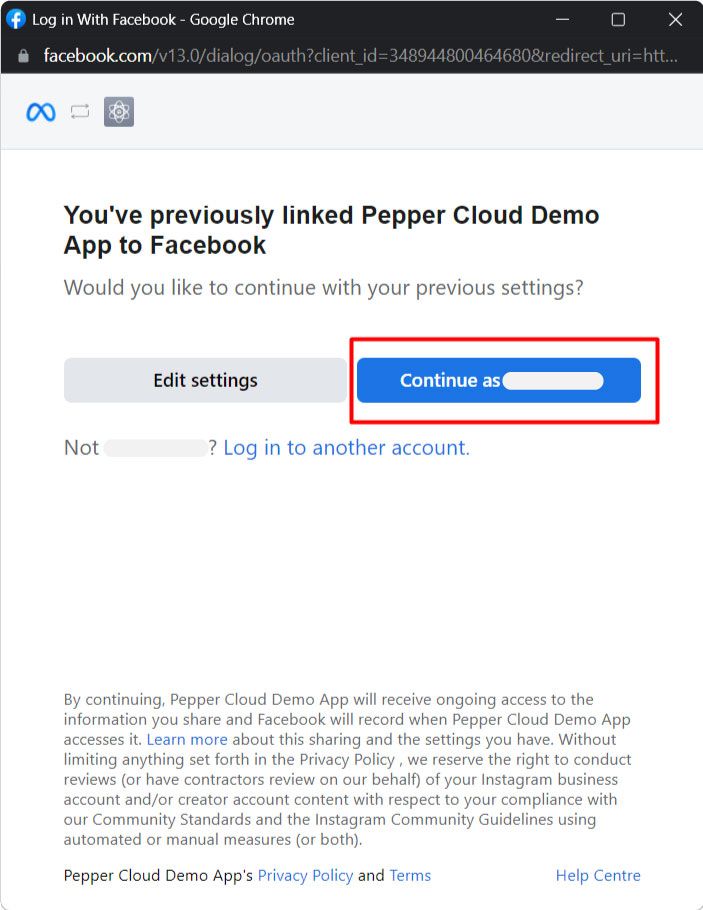 7.  Choose the Instagram account from the dropdown. Click "Next".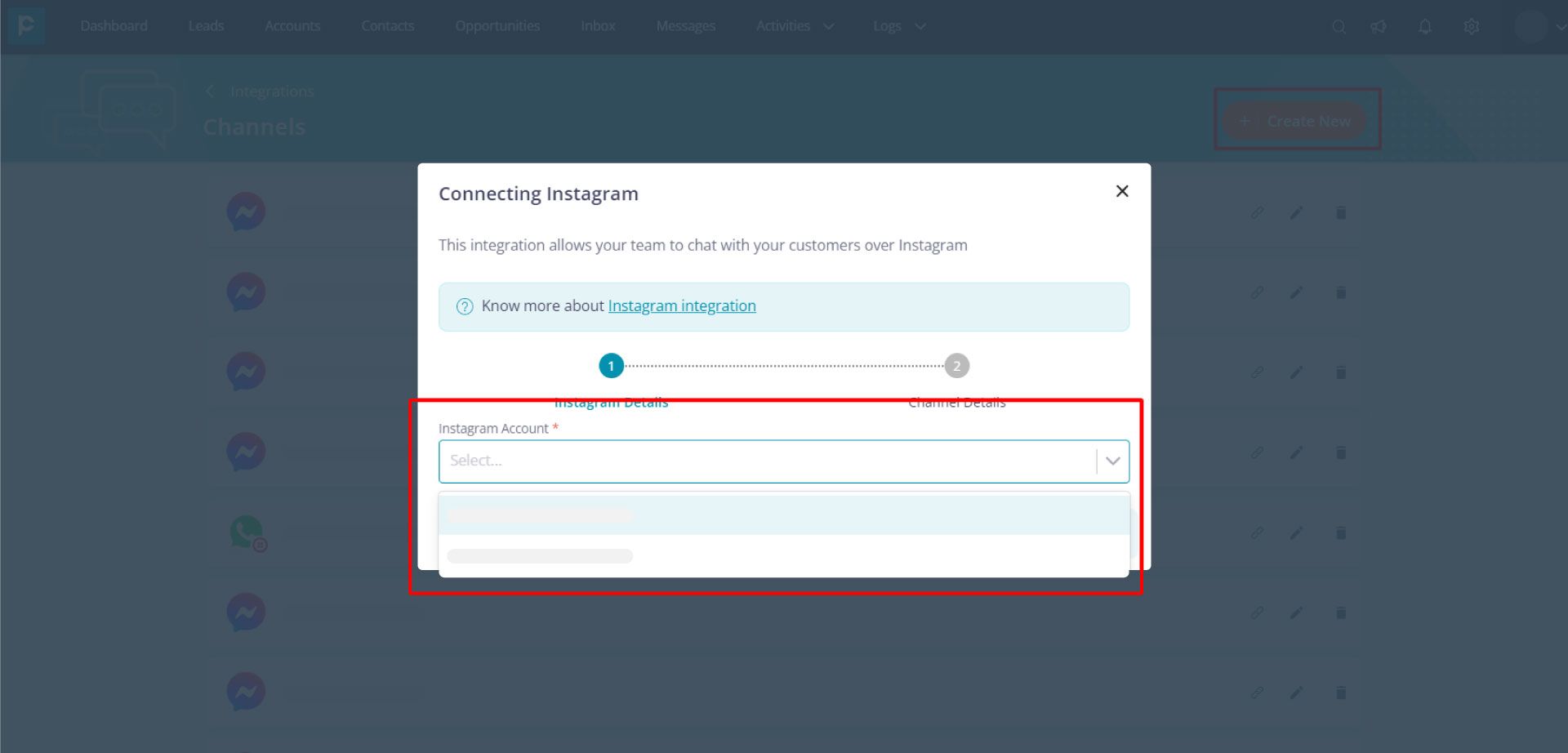 8. Enter the channel details such as channel name, description, and greeting message. Click "Next".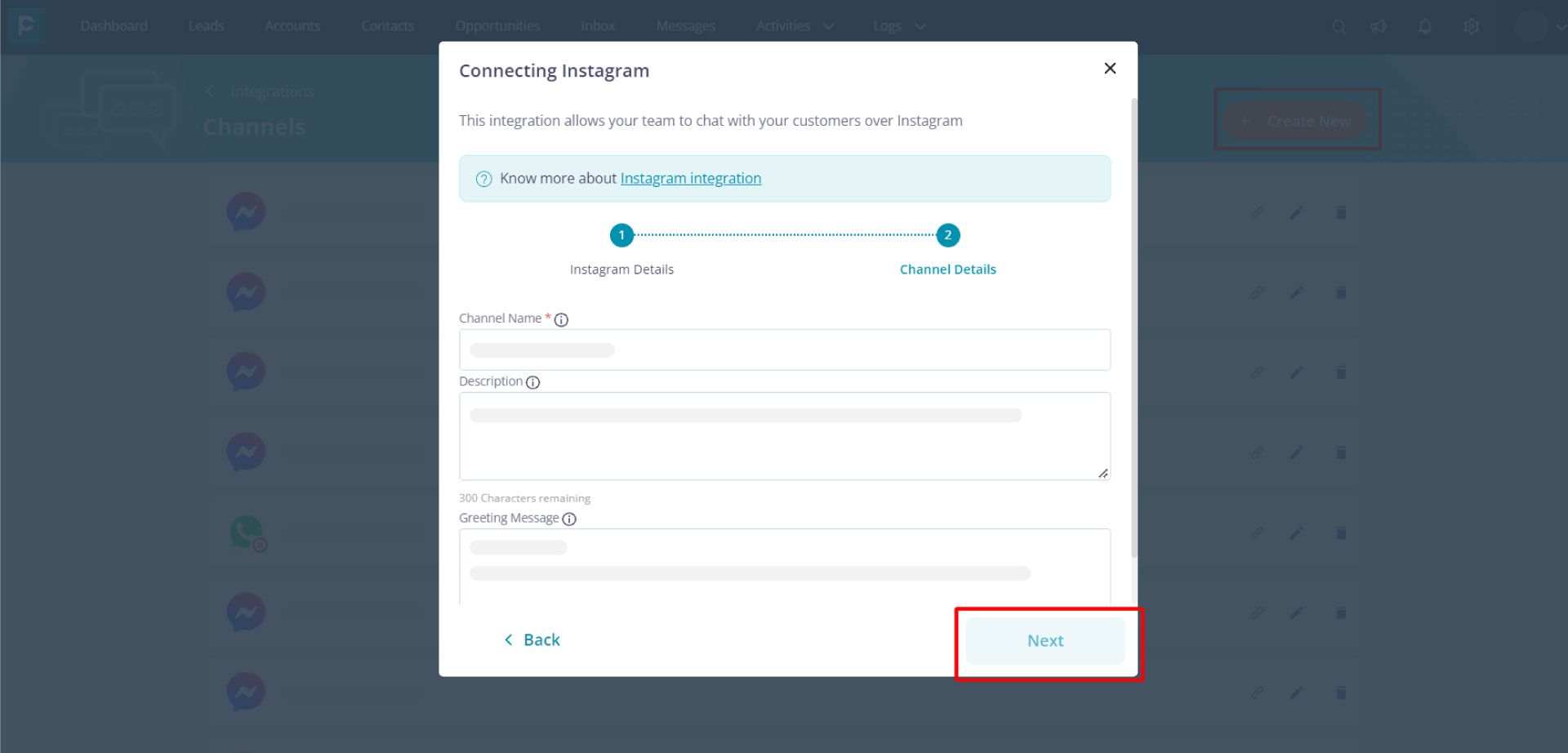 9. You can see Instagram listed in channel list.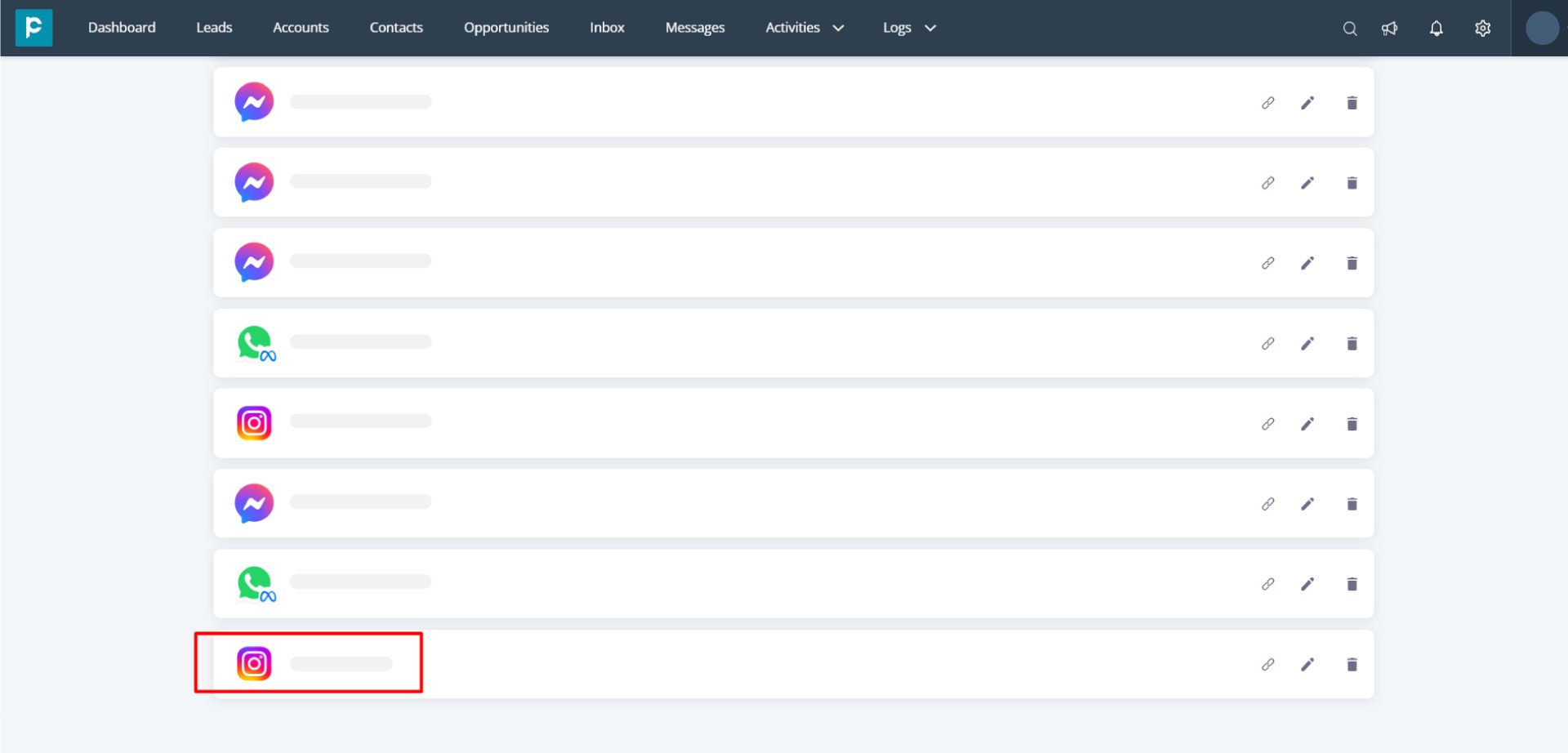 After integrating your Instagram business account successfully with Pepper Cloud CRM, you start sending and receiving messages right from your CRM.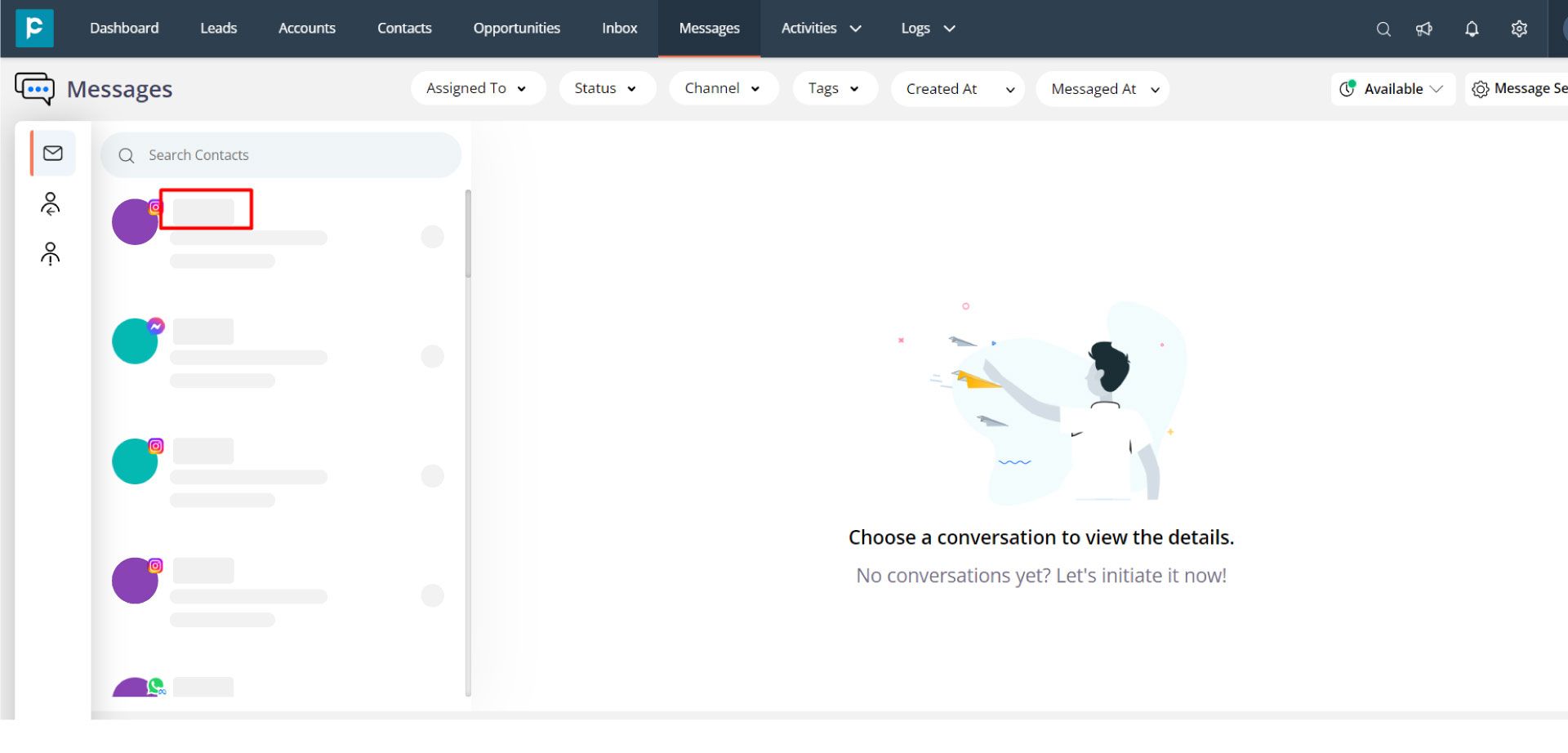 Note: Unlike WhatsApp templates, the templates you create for Instagram need not be pre-approved. Instead, you can straightaway create the templates within the CRM and start sending them to your prospects/clients.
To get a full-fledged idea of how Instagram CRM integration can help your business, read our comprehensive blog.