How to get your customers to message you first on WhatsApp
Discover the best techniques to get customers to initiate a conversation with your business over WhatsApp.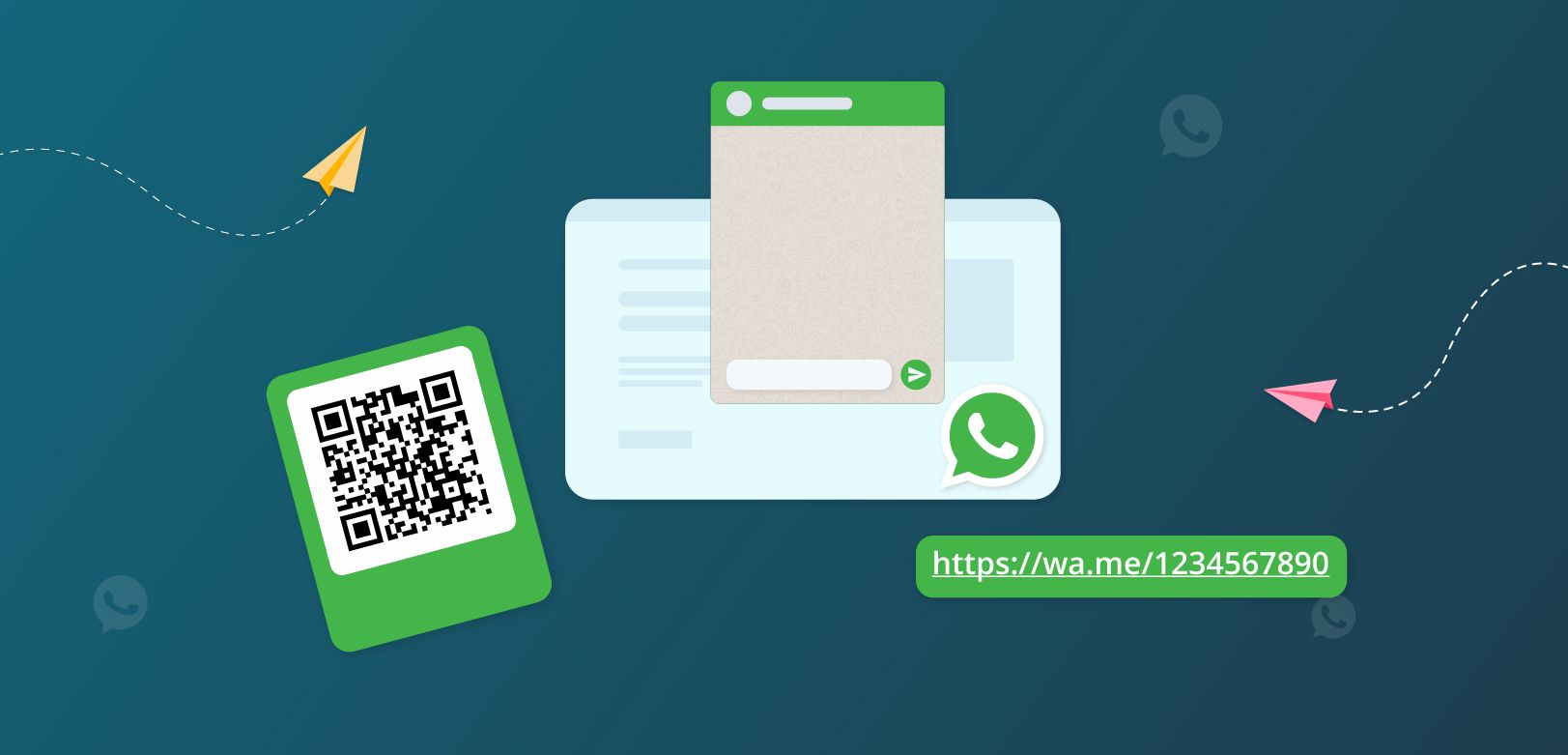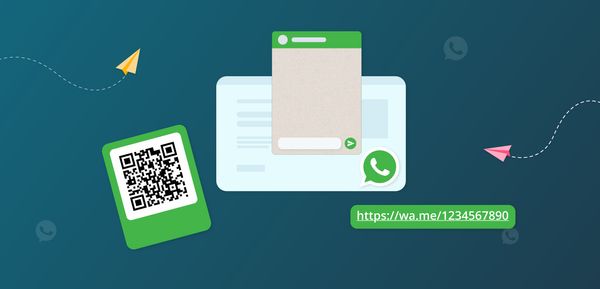 Communication is the key when it comes to serving customers in the best and most effective way. Probably you already know that, but what you may not know is that it is not always the businesses that have to initiate a conversation. There are a number of times when customers seek ways to message businesses with their queries and expect a reply in return. Customers might most often seize the opportunity to do their research about your brand and find a possible way to communicate with your business but most of the time they look for an easy alternative to connect with businesses.
While there can be a ton of ways to start a business and customer communication, the most popular one is carrying it over WhatsApp.
So, this article will guide you on WhatsApp business messaging and how to persuade customers to initiate a conversation with your business.
---
Understanding WhatsApp Business messaging
Let's get this straight, WhatsApp offers two types of business accounts: WhatsApp Business App and WhatsApp Business API. While the first one is intended for small firms, the latter was built keeping large businesses in view.
You must be aware that WhatsApp has a more stringent message policy for Business API accounts to avoid spam. So, it gets difficult for businesses to bypass WhatsApp's strict messaging policy. You will have to gather customers' opt-in before starting a WhatsApp conversation.
So what does opt-in mean? Opt-in simply implies when a customer consents to receive messages from your business via WhatsApp by giving you their phone number. This may be earned in a variety of ways, both on and off WhatsApp. You can, for example, gather opt-in using automated phone systems (IVR) or a website contact form.
Relying on observations, it is learned that obtaining opt-in might be difficult. Fortunately, you have the option of encouraging customers to message you first. Even if they haven't opted in, you can continue the chat within 24 hours of their doing so.
And this is what we will discuss in the section below. Read on to discover the best techniques to get customers to initiate a conversation with your business over WhatsApp.
---
Ways to drive your customers to message you on WhatsApp
We can list down three ways to get customers to message your business first through WhatsApp. Let's explore the options.
1. Use the WhatsApp link generator to create a WhatsApp link
WhatsApp link provides a convenient way to initiate a conversation with someone without needing to save their phone number in your contacts.
*Note: A WhatsApp link always starts with wa.me/ and ends with your WhatsApp number.

The simplest way to get your customers to initiate contact is by providing them with a WhatsApp link. All they have to do is click on the link and they will be able to start a conversation with your business by sending a message through WhatsApp.
So, how do you generate this link?  If you are using the WhatsApp Business app, you can get your WhatsApp URL through its built-in WhatsApp link Generator. You just have to click on Settings > Business Tools > Short Links.
However, If you are using WhatsApp Business API, you will require a third-party link generator to do the same. With Pepper Cloud CRM, it is very easy to generate a WhatsApp link for your WhatsApp Business API account. Follow these simple steps below.
Step 1. Go to "Settings" in Pepper Cloud CRM.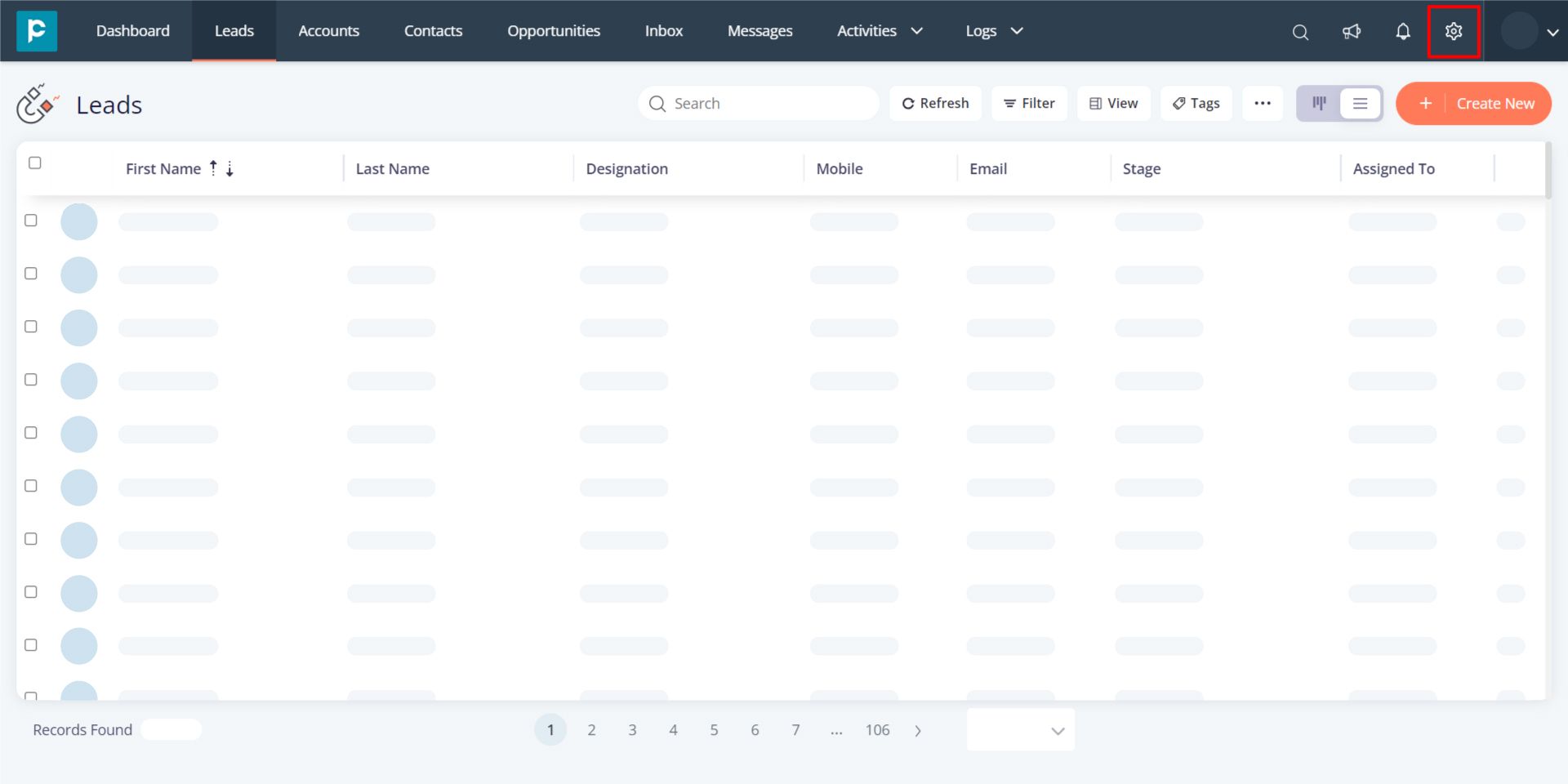 Step 2. Navigate to "Integration".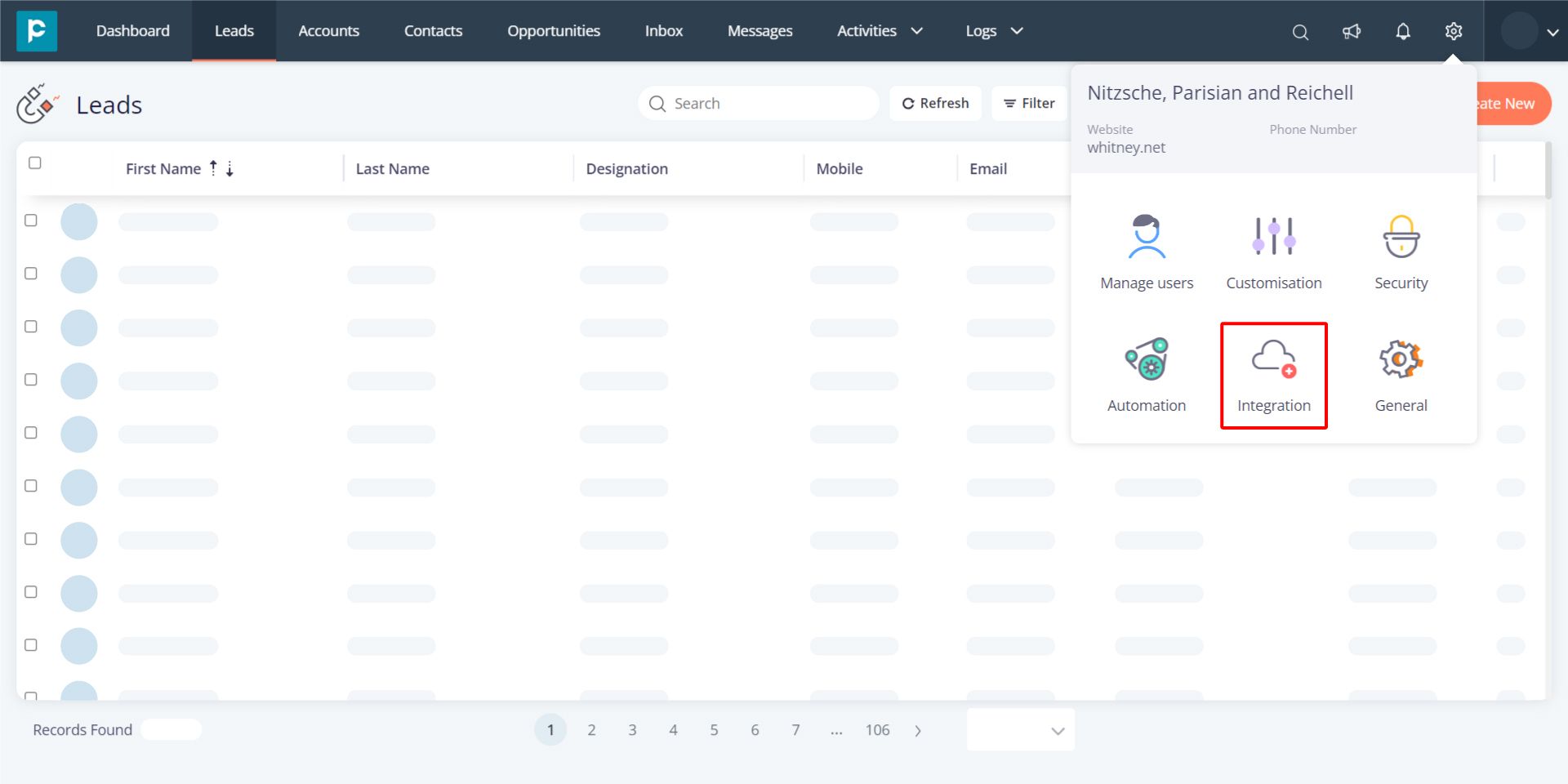 Step 3. Click on the channel that you want to share the link for.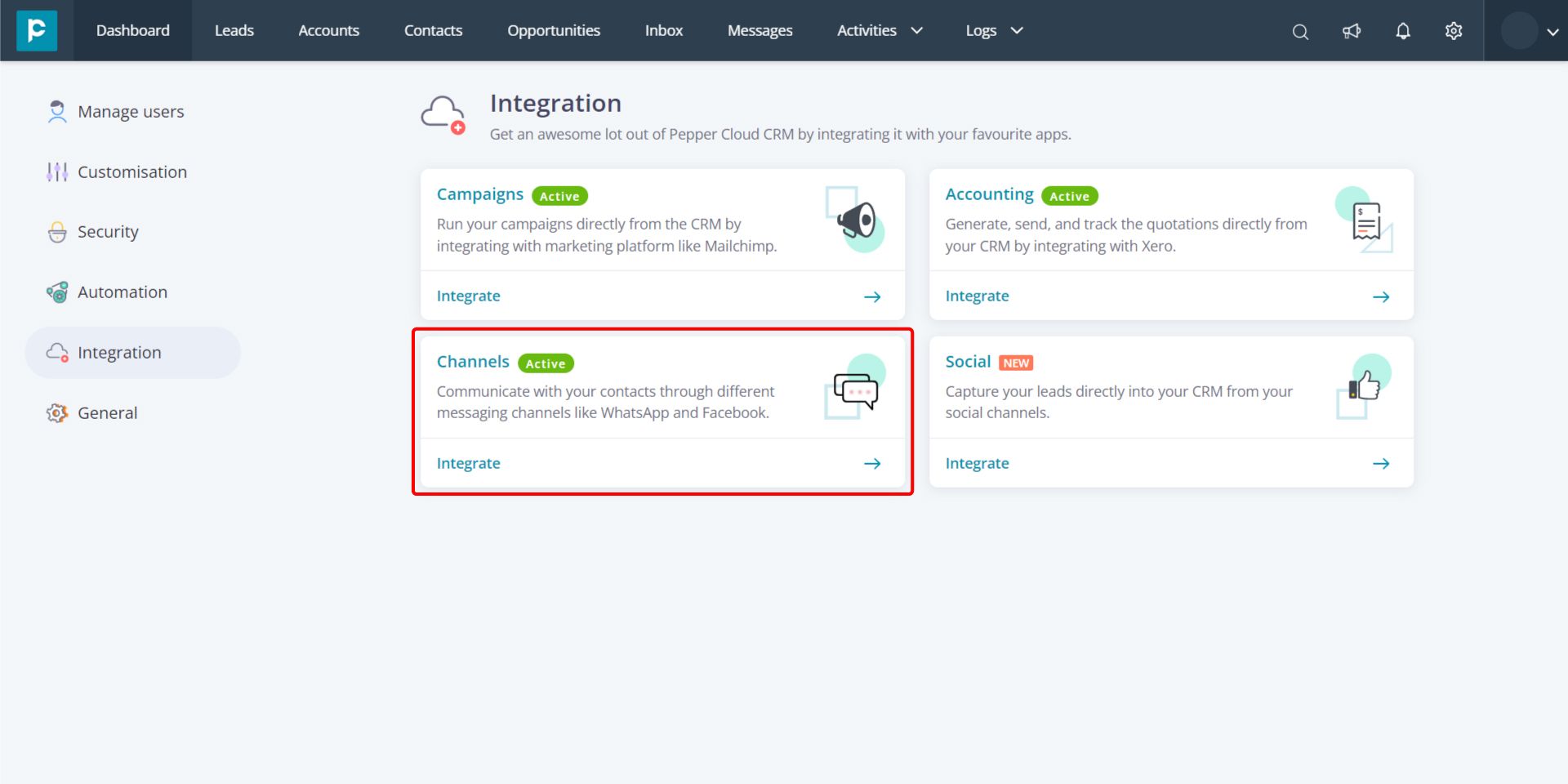 Step 4. Click on the link icon and copy the channel URL.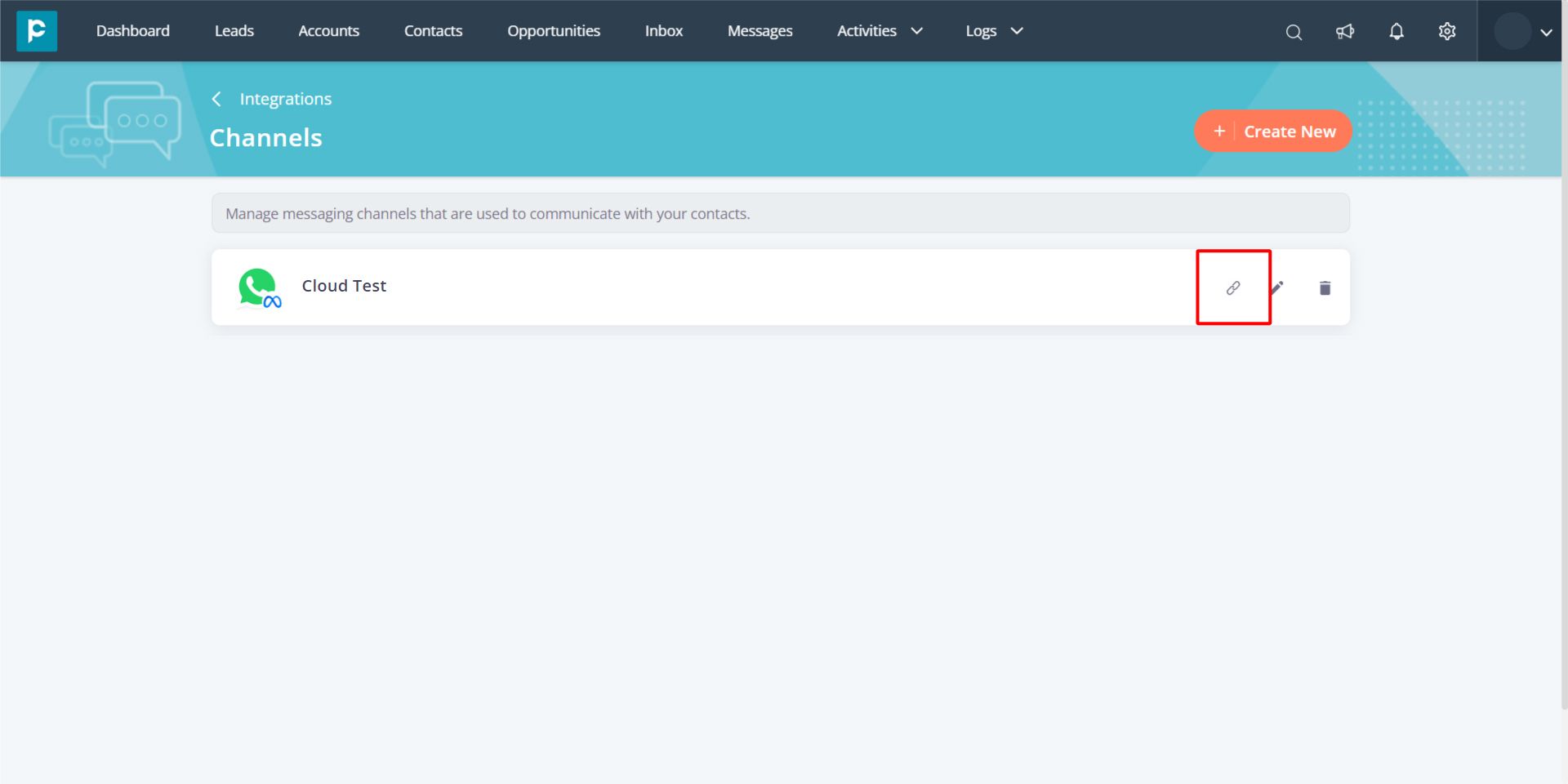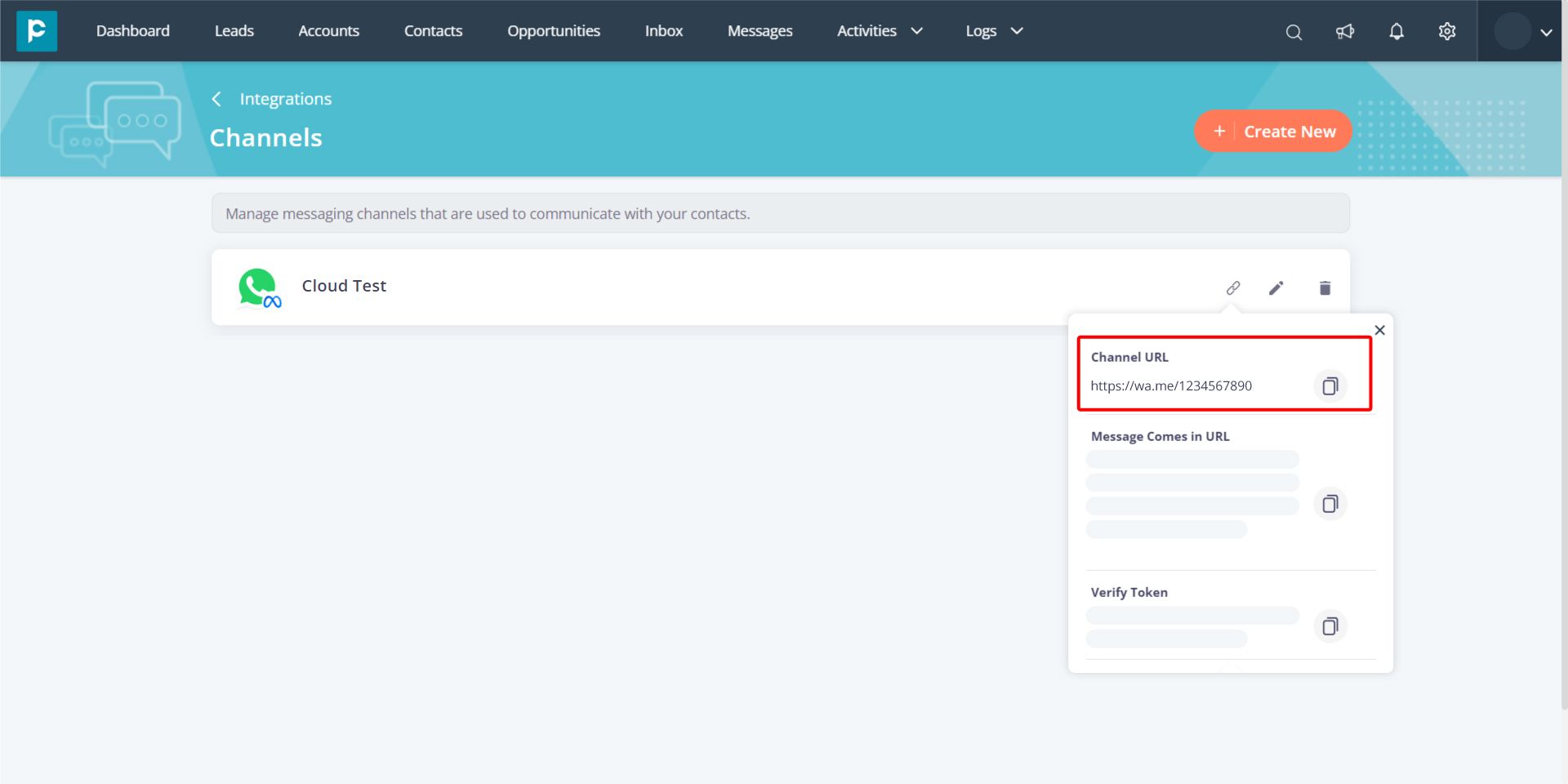 The generated WhatsApp link can be utilised in two ways which are mentioned below.
Add WhatsApp button to website or email
A WhatsApp button can be a logo or text that can be clicked on; it contains a link to WhatsApp. You can add this WhatsApp button or WhatsApp link to your website and emails. This proves to be an effective way for businesses with many website visitors or email subscribers to start conversations with them. Although the WhatsApp button is great for converting online visitors into contacts, it cannot be used to get offline visitors to message you. To do this, you will need a WhatsApp QR code.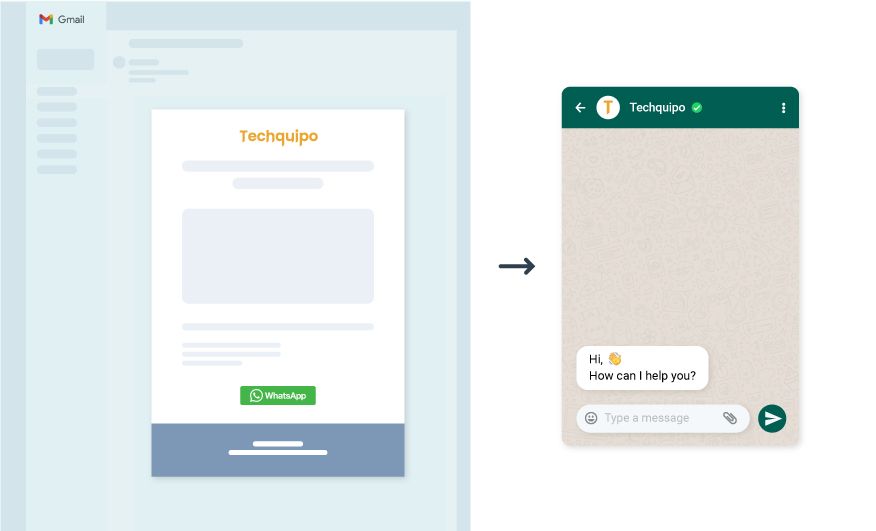 Creating a WhatsApp QR code
QR codes can be used on products to direct customers to a WhatsApp chat. All they need to do is scan the code with their phone and they can start chatting without having to type anything. It is best to display QR codes on physical items such as signs, posters, receipts, and packaging. Depending on the type of business account, the process for generating a WhatsApp QR code may differ. Using WhatsApp Business a, you can find your account's QR code by going to "Business Tools" > "Short Link" > "QR Code".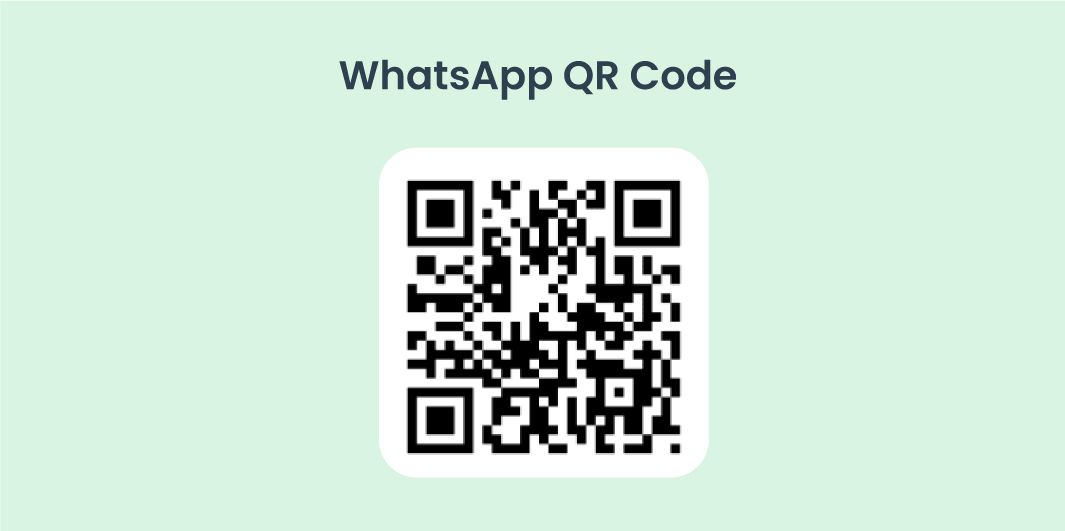 If you use WhatsApp API, a third-party software will be required and the process of generating the QR code will vary accordingly. Pepper Cloud CRM will soon be enabling QR code generation so that you can conveniently generate a WhatsApp QR code for your business without any hassle.
2. Add a WhatsApp widget to website
The WhatsApp widget is a great tool for your website. When someone clicks on it, they are automatically taken to WhatsApp, where they can start a conversation. This is much better than a live chat widget, as you can still contact your customers after the conversation has ended.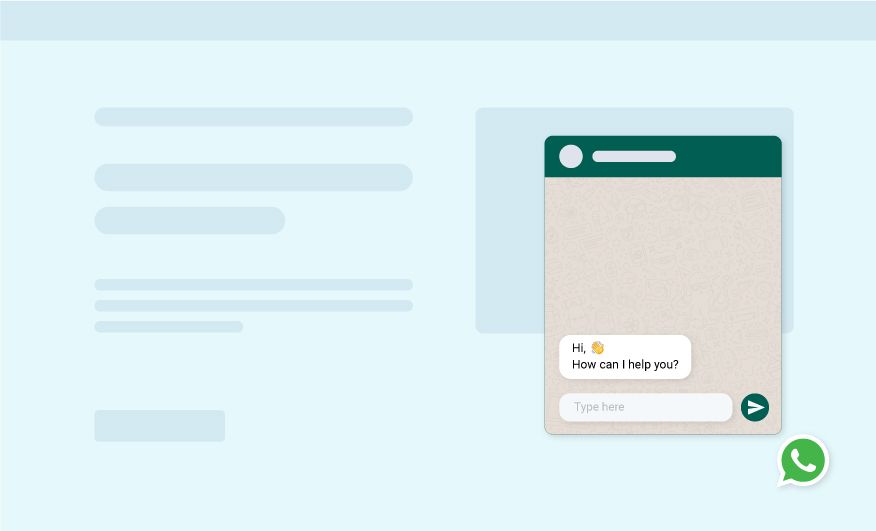 To use this widget, you must first have a WhatsApp API with a CRM connection set up. Pepper Cloud CRM, with its upcoming features, will soon allow you to create and add a WhatsApp widget to your website. Subscribe to our blog and stay tuned as we keep upgrading and adding new features to our CRM.
3. Run a Click-to-WhatsApp ad
You can use Click-to-WhatsApp advertising to add a "Send Message" button to your Facebook or Instagram ads. When customers click on the button, it will open a conversation in WhatsApp with your business.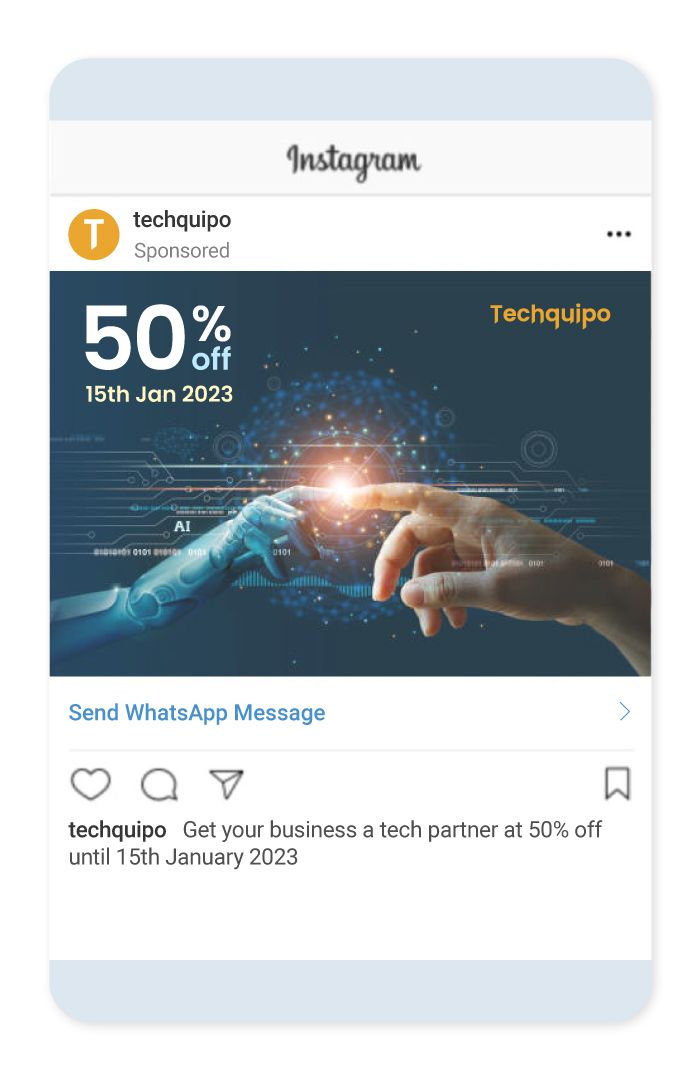 Before setting up the ad, you must first connect your WhatsApp account to your Facebook page and make yourself the admin of the page. This will allow you to run a Click to WhatsApp Ad with a WhatsApp Business App or Business API account. Go through the setup guide for a Click-to-WhatsApp ad.
---
In conclusion, making customers message you first over WhatsApp is an easier way to begin a conversation with them, given WhatsApp messaging policies for businesses. It is not just a great way to get your customer queries solved faster you also get to know who is actually interested in your product or services. By using the strategies outlined in this blog, you can create an effective customer service experience and also drive new leads for your business. With the right approach, you can make sure that your customers are always happy to reach out to you first on WhatsApp.