New features: Track click-to-chat ad leads and link conversations with records
Explore our latest Pepper Cloud CRM release! Track leads from click-to-chat ads and streamline CRM operations by merging client conversations with existing records. Read our blog for more details.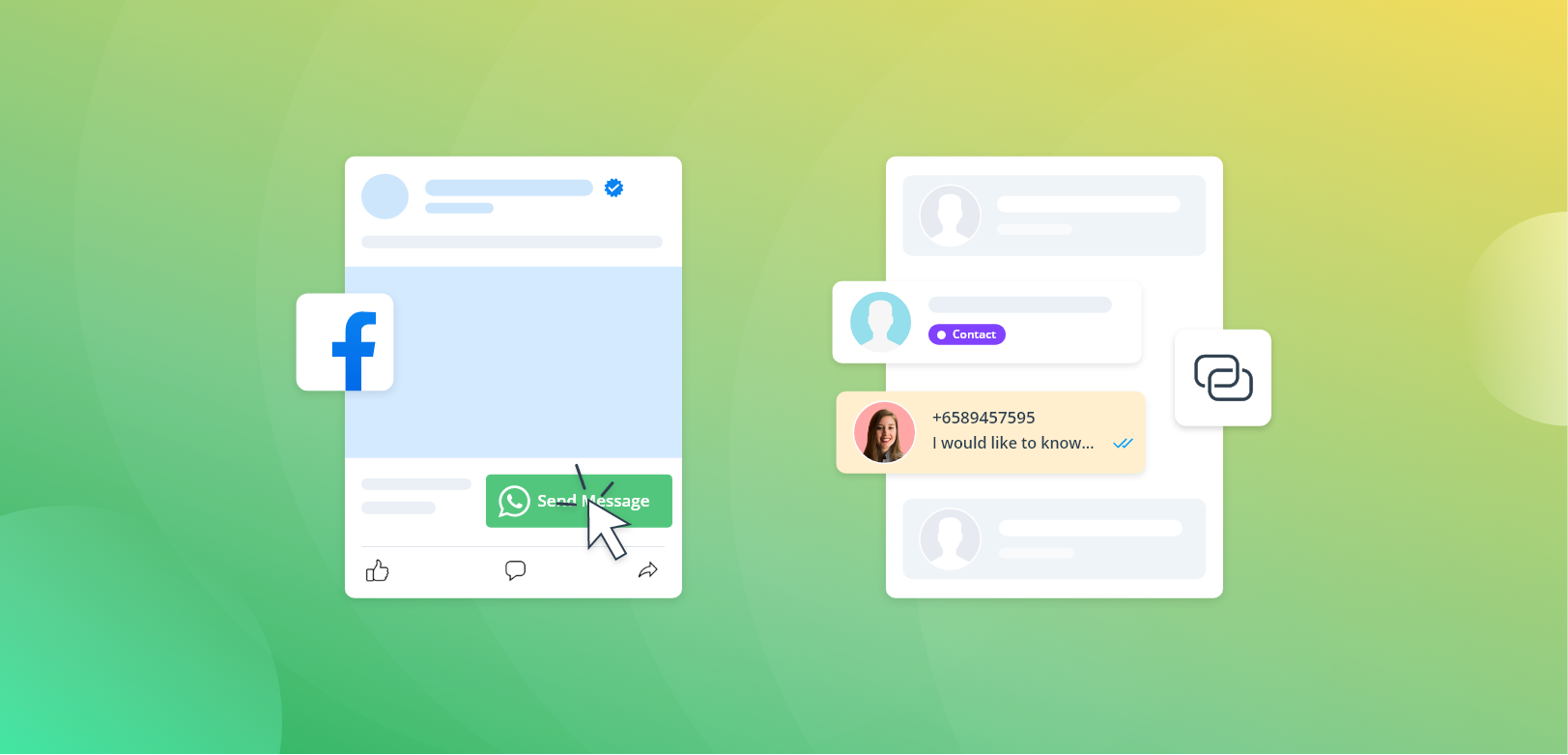 Exciting news on CRM updates!
We are thrilled to announce the latest enhancements in Pepper Cloud CRM that are set to supercharge your sales journey. In this product release update, we unveil two game-changing features. Firstly, the CRM now enables tracking of ad details while capturing leads from ads across Facebook, Instagram, and WhatsApp, directly within your CRM. The second one is a smart function that checks incoming client messages against your database, and links them to existing record if a found a match.
Let's know more about these features.
1. Track Click-to-chat ads leads
Introducing Facebook Messenger ad tracking in CRM with this latest update. Whenever a potential customer clicks the "Send Message" button or designated Call-to-Action (CTA) in a Facebook Messenger ad, they are swiftly directed to Facebook Messenger, Instagram, or WhatsApp, based on the ad's button configuration.
Now, businesses can easily track these ad details as they are automatically captured in the CRM system. This integration of Facebook Messenger ads with the CRM tool enables close tracking of marketing campaign performance and identifies lead sources for ad campaigns. This functionality offers a myriad of benefits to businesses. Explore here.
2. Link conversations with the existing record
Streamline your CRM operations with our latest enhancement, which allows for the seamless merging of conversations with existing records. There is no more hassle of creating duplicate entries for similar leads or contacts within the CRM with this feature. Now, whenever a client gets in touch with your business, the CRM automatically checks their phone number against the extensive database. In the event of a match with an existing lead or contact, the system will link the information with the existing record, ensuring a more streamlined and efficient approach to managing your customer interactions. Experience a simplified CRM workflow and gain a comprehensive view of each client's journey.
---
That's a wrap for now! Rest assured, we have a lineup of more fantastic features coming your way in our next release. To stay in the loop about our latest product updates and upcoming releases, be sure to subscribe to our blog.