Be a trusted business on WhatsApp: Verify your account now!
Learn all about WhatsApp business account verification in this comprehensive guide. Discover what it is, why it's important, and how to get your business account verified on WhatsApp.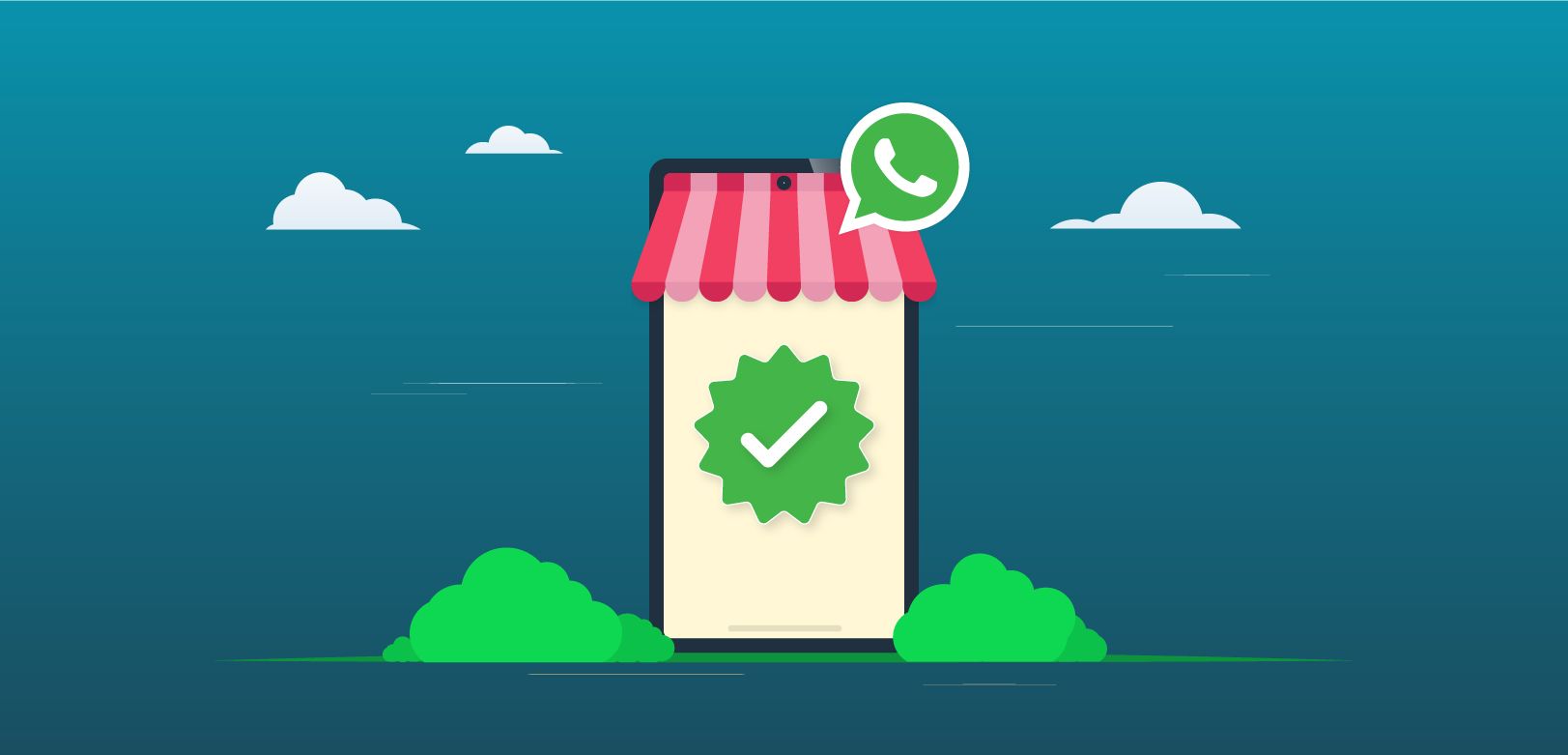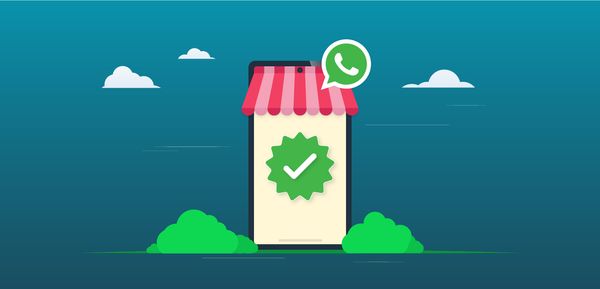 In an era where social media platforms are considered the most convenient way of communication for customers, it is vital for businesses to prove that they are legitimate. And that's where the most coveted green tick comes into the picture.
The green tick, next to the business name on WhatsApp, is a symbol of a verified business. It assures your leads and customers that you are who you claim to be and the information they are receiving from your account is trustworthy.
Now the question is how to get this green tick for your business.
We will go over it.
In this blog, we will discuss:
What is WhatsApp green tick?
Benefits of verified WhatsApp business account
Pros and cons of getting an official WhatsApp business account
WhatsApp business verification process
WhatsApp business account verification: Tips and tricks
Frequently asked questions (FAQs)
Let's start!
---
What is WhatsApp green tick?
WhatsApp has 2 types of business accounts. One is a standard business account and the other one is an official business account.
Standard business account:
All the accounts created on the WhatsApp Business app or WhatsApp API (Business API and Cloud API) are by default considered standard business accounts. These accounts don't have the green badge next to display names.
Official business account:
The official business accounts are the WhatsApp API accounts whose identity has been verified by WhatsApp Meta. These accounts have a green badge with a tick next to the display name of the business. The green tick is a way for the customers to know they are communicating with an official, verified account.
---
Benefits of verified WhatsApp business account
There are several benefits to getting your WhatsApp Business account verified. Let's go quickly over them:
Creates a good first impression by displaying your business name and the verified badge rather than showing only the phone number.
Establishes trust and credibility by showing the leads and customers who they are communicating with.
Enhances visibility by increasing the likelihood of showing up in search results and being more visible to customers.
Helps you beat the competition. Most businesses can't get through the WhatsApp business verification process. Hence, you getting your WhatsApp business verified can leave most of your competitors behind.
Increases customer engagement. When you initiate conversations with your prospects and customers through pre-approved promotional message templates or through other types of WhatsApp message templates, they are more likely to engage with your team. That's simply because the business verification boosts your credibility.
But, is it really worth getting a WhatsApp business account? We will help you out.
---
Pros and Cons
While the green tick can establish trust and credibility, it doesn't provide access to any additional features compared to unverified WhatsApp business accounts. When we consider this point, it is obvious to wonder if it is really worth getting a WhatsApp business account.
To provide you with a clear and concise picture, here is the list of pros and cons.
---
WhatsApp business verification process
Now, let's look into the steps to apply for WhatsApp business account verification. But before we begin, here is a disclaimer: Not all WhatsApp business accounts that apply for the verification process would get verified. WhatsApp has clearly mentioned that WhatsApp business verification is a pilot program in which only a limited number of businesses can participate.
However, don't get disheartened. If you follow the steps that are mentioned below, there is a high probability of getting your business verified.
Eligibility criteria for Green tick
Apart from abiding by the Business and Commerce policies of WhatsApp, businesses also need to make sure that:
You can apply for WhatsApp business account verification either through WhatsApp Partners such as Twilio or you can apply directly. Here are the steps for both.
WhatsApp Business account verification through business solution partner
If you are currently using WhatsApp business API or on-premises API, we suggest you apply for WhatsApp business account verification through the WhatsApp partner (BSP). Here are the steps.
1. Verify your Facebook business account
Login to your account and navigate to the security centre in the Facebook business manager. Click "Start verification" in the Business Verification section.
Enter all the business details. Select the business and confirm your business details.
Verify your domain or get a verification code and enter.
You can check the status of your business verification in the Security centre.
2. Contact a WhatsApp Business solution provider (BSP)
After your Facebook business account has been verified, contact any BSP through which you would like to get your WhatsApp business account verification.
Pepper Cloud can be integrated with WhatsApp with Twilio (a WhatsApp Business Solution Provider). In case, you would like to opt for WhatsApp business account verification through BSPs, Twilio can help you.
3. Send information to the solution provider
Provide all the required information to the BSP, such as:
Screenshots to prove your verified status
Website address of the business
Facebook page URL, etc.
Your BSP will be able to help you with this.
Step 4: Submit the application
After sharing all the information with your BSP, the partner will open a ticket to verify your WhatsApp business account. This process might generally take 1-2 weeks time.
Direct WhatsApp Business account verification by Meta
Whether you use WhatsApp Business API or WhatsApp Cloud API, you can directly apply for WhatsApp account verification (without any BSP's involvement) by yourselves as well. Here are the steps:
1. In the Facebook business suite, go to WhatsApp manager and select the phone number. The phone number should be the one for which you want to request an Official business account.
2. Turn on the 2-step verification for this number (if you haven't enabled it yet) before applying for the verified status.
3. Provide your business details and click "Submit request".
Note: The "Submit Request" button will not be activated if the prerequisites for the green tick are not met.
4. Provide all the required information. You need to provide the information on why you are requesting a green tick and also share up to 5 supporting links to prove your business is notable. Click "Submit".
If you apply for a green tick by yourself, it might take 1-2 business days (at most, a week) for approval or rejection of your application.
If your application gets rejected, don't worry! You will have to wait for 30 days to reapply. Meanwhile, you can still continue using your regular WhatsApp business account to converse with your leads and customers.
Frequently asked questions
1. Can I still use WhatsApp APIs without a green tick?
Absolutely! Not having the green tick on your WhatsApp account doesn't limit you from using any of the WhatsApp API features.
2. How long does it take for the WhatsApp business verification process?
From the date of application, it will take 1-2 business days. However, it may take up to one week.
3. Can I reapply for the WhatsApp business verification?
Yes. The cool-down period of 30 days starts from the day your application gets rejected. You can reapply after the cool-down period.
4. What are the possible reasons for rejection?
Although WhatsApp doesn't define or explain the reasons for rejections, one of the critical factors in obtaining a green tick is brand notability. From that perspective, 3-5 PR article about your company increases the possibility of obtaining the green tick.
---
Well, that sums it up!
The green tick, a symbol of an Official WhatsApp business account, increases the credibility and trustworthiness of your business. However, the green tick will not be approved for all businesses.