7 Ways to use lead capture forms for lead generation
Discover seven successful strategies to optimise lead capture forms for generating leads. Tailor these approaches to effectively utilise the forms and improve your overall lead generation initiatives.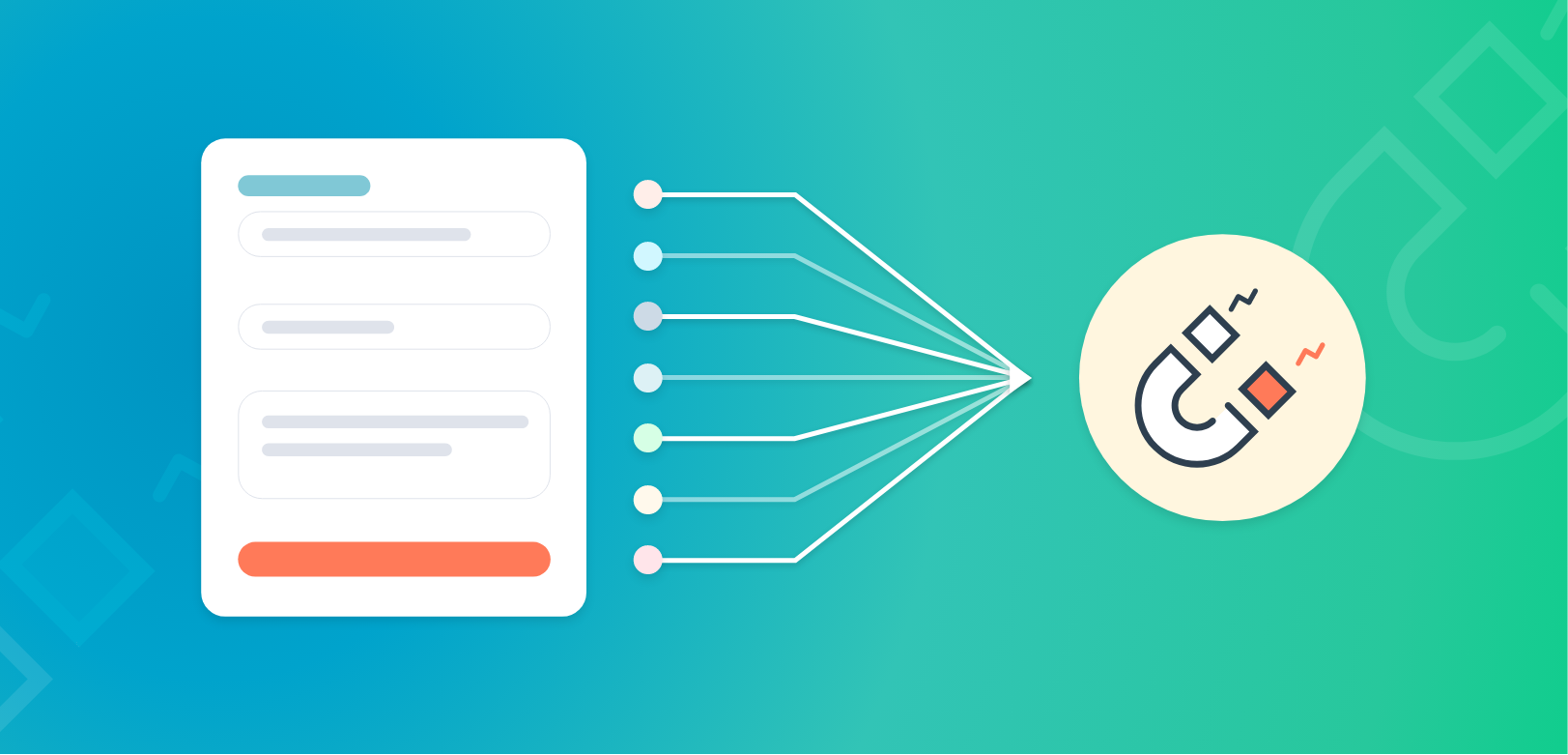 Picture this: You have dedicated countless hours to perfecting a game-changing product or service, you have a fantastic website, and your social media presence is gaining momentum. However, there's a significant hurdle standing in your way – the challenge of generating leads and getting your offering into the hands of customers.
So, how do you overcome this obstacle?
The solution lies in implementing a strong lead generation strategy, and the key player in this game is the lead capture form.
Lead capture forms are your digital handshake, the bridge connecting you with your potential customers. The forms are a useful tool for businesses to engage with potential clients and collect important information.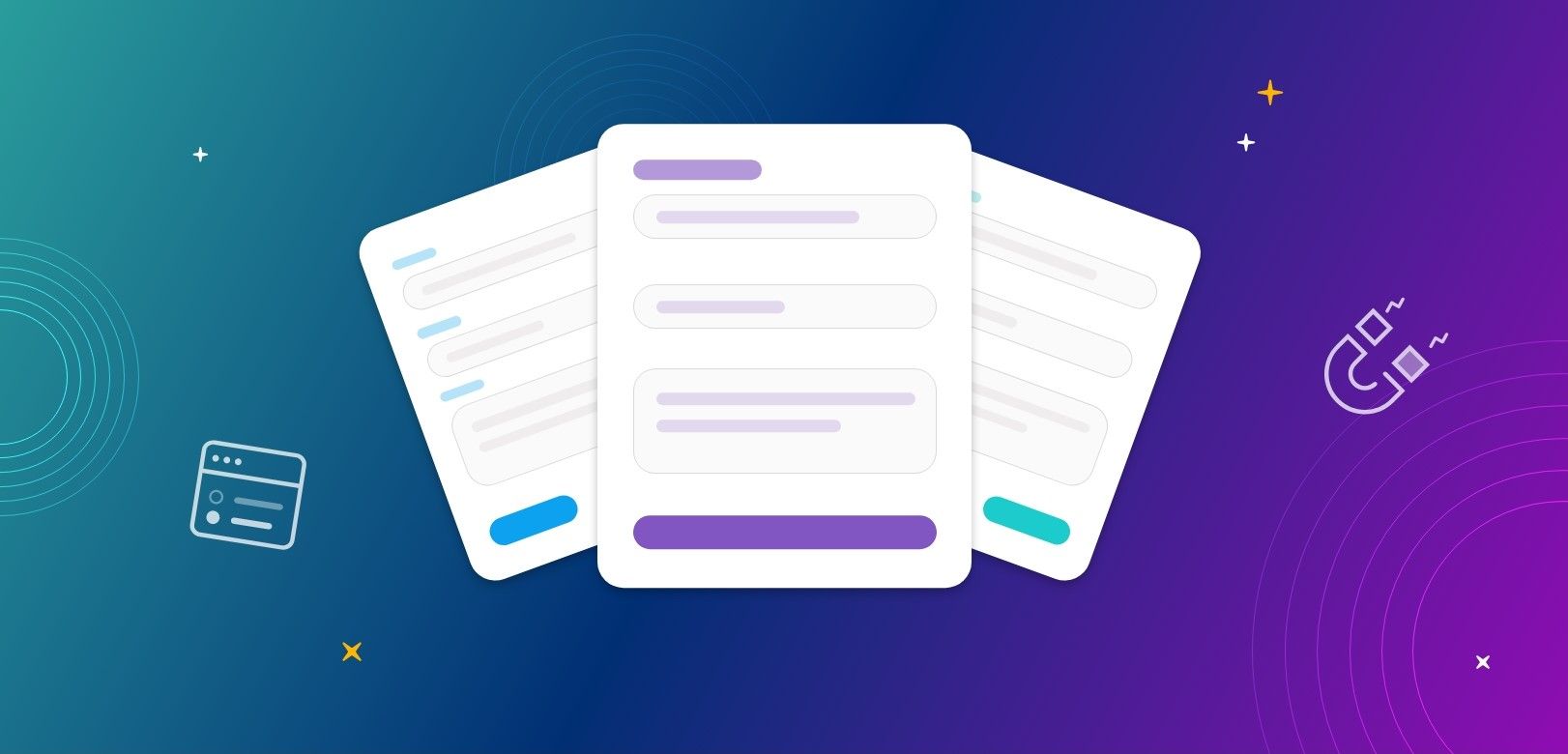 In this article, let us discuss 7 highly effective ways to use lead capture forms and how to effortlessly generate leads.
---
1. Capture leads while distributing content
Ebooks, white papers, and webinars are instrumental in delivering in-depth information, research-based insights, and specialist solutions. However, the key lies in their effective marketing and promotion to ensure they attract qualified leads. Lead forms can be a significant addition to your marketing activity and to capture leads.
Placing lead capture forms strategically within the promotional channels such as landing pages, enhances their impact. These forms allow you to capture lead details and other valuable information from individuals who are genuinely interested in the content and the specialist solutions your content promises. Consequently, the incorporation of lead forms allows you to capture high-intent leads effectively.
2. Incorporate lead forms within event registration processes
Virtual events, such as webinars, are highly effective digital tools that can be used to attract potential customers and convert them into leads. Event registration forms are a type of lead form that can help you in lead generation. Participants can complete a registration form with contact details to identify potential sales or conversion leads.
You can maximise the effectiveness of webinar lead capture forms by keeping them concise and asking only the necessary questions. The registration webpage could increase its effectiveness by clarifying the value attendees will receive. You can also mention special guests or subject-matter experts and include a compelling call to action, encouraging the audience to take immediate action.
3. Incorporate exclusive memberships and offers with lead forms
Fostering a strong sense of community and engagement among your audience through exclusive club access and memberships is a potent strategy for capturing leads. The utilisation of web forms streamlines the membership sign-up process, making it more user-friendly.
With exclusive memberships, you can offer valuable resources like paid articles, reports, webinars, and videos. On the other hand, you can also create private communities to provide secure online interactions. Members can also enjoy early access to products or services and exclusive discounts.
4. Include lead forms within contest and giveaway registrations
Contests and giveaways are powerful lead-generation strategies that draw in your target audience and convert them into worthwhile leads. According to a Semrush study, 36% of marketers view lead generation as a crucial marketing objective. The wise use of lead capture forms can significantly impact the success of a campaign. These forms serve as a portal for interested participants to enter giveaways and contests while gathering crucial data.
Make a simple form to collect leads, adding required fields like email address and name. Encourage engagement by offering clear incentives and appealing rewards. Keeping the procedure simple and short reduces rejection and ensures a smooth admissions process. Consider incorporating social sharing buttons into your website to encourage users to share and help increase the exposure of your contest. Keeping the form simple and fast is advisable to attract potential participants.
Giveaways and contests incentivise people to act and spread the word. It can attract a larger audience and produce leads of a higher calibre. That can build anticipation that eventually generates buzz about your company.
5. Use as surveys and feedback forms
Surveys and feedback forms are essential for businesses to comprehend customers and collect insightful information for lead generation and web forms. These forms provide a structured method for gathering preferences, opinions, and demographic data to improve your goods and services.
To effectively implement this strategy, it's advisable to create user-friendly forms and ask appropriate queries. You should also provide incentives such as discounts or prizes and categorise leads based on their responses. These steps can assist in reducing friction, enhancing participation, enhancing the quality of data collection, and increasing the probability of conversion. By personalising and focusing follow-ups, you can enhance the chances of conversion and enhance data collection.
6. Use lead forms as subscription forms
In email marketing, e-newsletters and subscription emails are powerful lead generation tools. Businesses can create direct communication channels with many advantages by inviting users to subscribe, and effective lead generation begins with attractive invitation and subscription procedures.
Personalisation and segmentation are crucial for e-newsletters and subscriptions to effectively impact lead generation. Personalisation makes content more relevant and exciting, while segmentation divides subscribers based on location or participation level. Automation can also expedite lead generation by creating workflows and triggers, eliminating manual intervention, and ensuring timely communication. Marketing automation solutions can schedule and send targeted content to boost e-newsletter impact that can generate more leads.
According to Oracle, users of marketing automation software can gain a 451% increase in qualified leads. Marketing professionals can concentrate on nurturing leads and increasing conversions by automating tasks like data entry and form filling.
7. Integrate lead forms with social media campaigns
A potent lead generation tactic in the digital age is fusing social media with lead-capturing efforts. This strategy attracts and directs your target audience to your forms, guaranteeing a simple and efficient lead-generation procedure. You may start the conversion process by thoughtfully integrating these forms into your social media marketing campaigns.
Make interesting posts on social media that grab readers' attention with riveting copy and graphics. Use promoted ads with a call to action (CTA) evident to readers to entice them to visit your landing page or contact form to increase lead generation.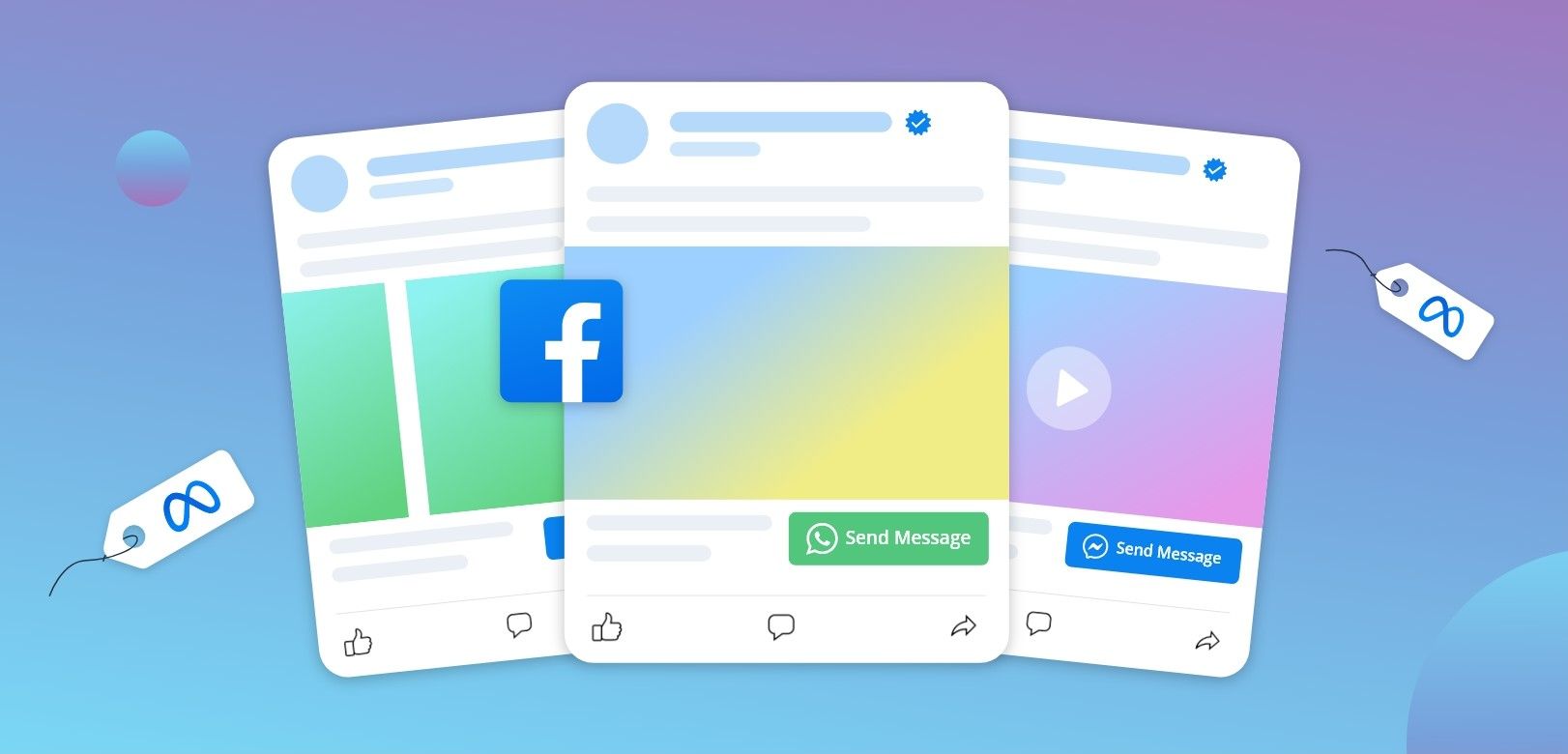 Directing social media traffic to landing pages with lead forms
Linking lead capture forms with social media requires a well-organised and optimised landing page. It should provide a consistent user experience, load quickly, and look good. The lead form should be simple and visible. The tone of the content should be consistent and relevant to the social media marketing tone. The landing page should be mobile-friendly for a consistent experience across all platforms.
Mobile optimisation involves more than resizing form fields to accommodate smaller screens. An excellent example of this is users filling out a newsletter form for easy MBA programs with their phones. Giving users a smooth, easy, and non-annoying experience is vital.
---
Wrapping up
We have discussed seven creative approaches to maximising the effectiveness of lead capture forms in your lead generation efforts. We recommend that you put these strategies into action as you begin your lead generation journey so that you may reap the rewards they can provide for your business.
Keeping an open mind and a willingness to adapt is also essential. As the audience landscape shifts, so do the preferences of its members. If you pay attention to the responses of your target audience and make the necessary changes to your methods, you can make your lead-generating approach even more effective with the use of Lead capture forms