Latest CRM feature: Workflow Automation (Dec'22)
From sending automated emails to assigning tasks to setting up events, workflow automation has covered it all. Save your time and boost your productivity with the latest update: Workflow automation.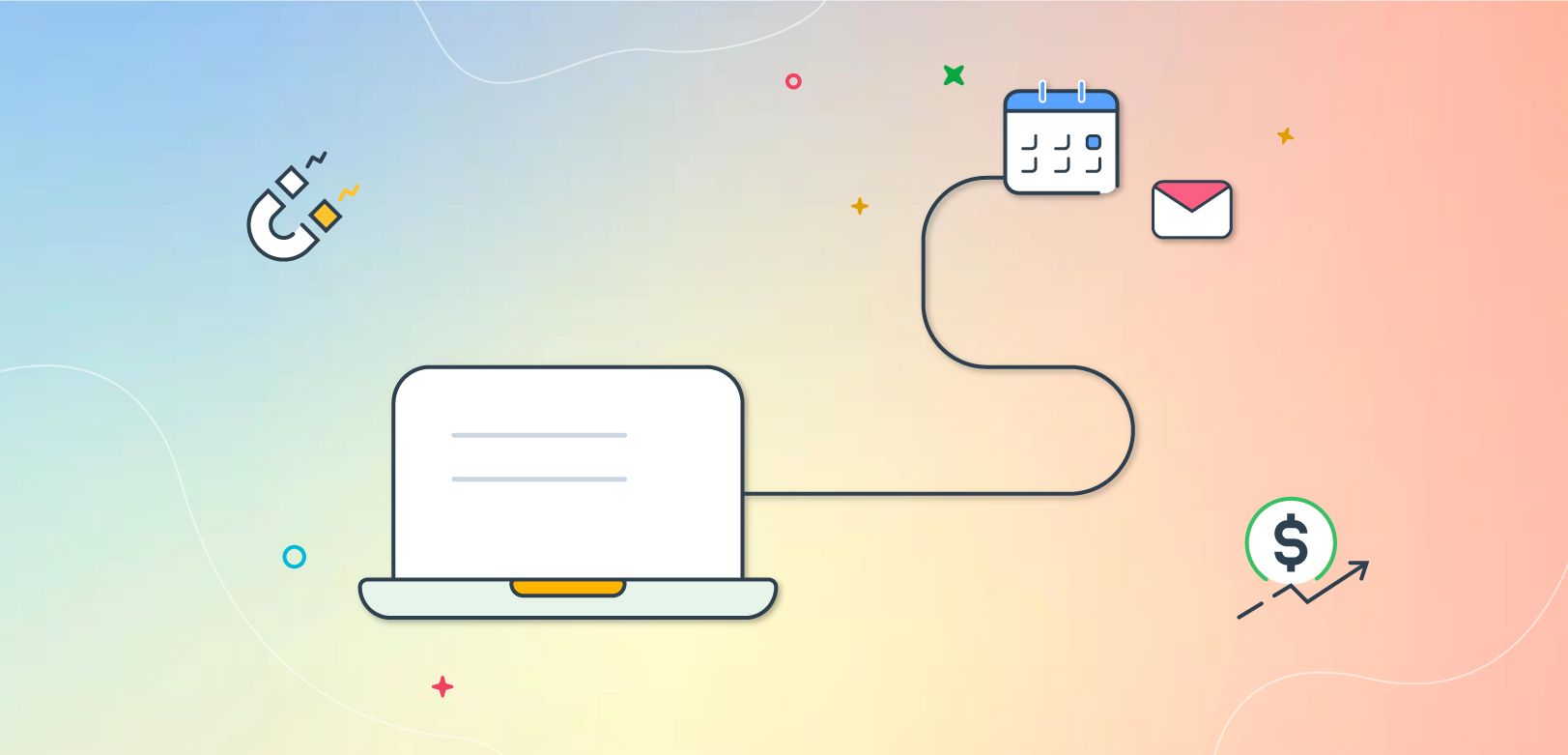 Are you tired of spending hours on tedious manual tasks in your CRM? If so, we have the perfect solution for you. We have come up with a simplifying feature: Workflow Automation. The Workflow Automation feature is here to help you eliminate unnecessary manual work and boost productivity.
As we are about to start a new year, why not put new features to use and boost sales higher than ever before? That's the intent behind our new workflow automation feature. You can now easily set up flows and triggered events so that tasks happen without your constant intervention. This means that you can focus on more important aspects of your business. Our automated sales processes will also support sales reps throughout the entire sales cycle. From lead qualification to closing the deal, our CRM will help you streamline your sales process and ensure that nothing slips through the cracks.
Sounds promising?
Let's understand what exactly workflow automation is.
---
What is workflow automation?
Workflow automation is the process of automating several tasks to free teams from repetitive manual activities and standard messaging.
CRM workflow automation enables users to:
Send automated emails- You can use automation to send personalised emails to new leads introducing your company. Additionally, you can send promotional and follow-up emails to clients without manually creating and sending a new email each time.
Assign tasks- You can automate assigning tasks to your teammates within the CRM, such as follow-ups, meetings, updates, to-dos, and more, and notify them accordingly.
Setup events- You can automate events such as meetings, seminars, webinars, workshops, etc., and send out emails to leads and customers for the same.
Choose trigger module and trigger type- You can set up the triggers based on event or time. With event-based triggers, the workflow is triggered on the occurrence of specified events, whereas time-based triggers are the ones that trigger the workflow after the set time.
Businesses are adopting workflow automation for benefiting their businesses in many ways. You will get to know about the benefits in the following section.
---
CRM Workflow automation: Benefits
Implementing a CRM workflow automation system can provide countless advantages for businesses of any size. Here are some of the key benefits you can expect to receive when you implement workflow automation:
Enhanced productivity: By automating your CRM processes, your team can save time and effort. Utilizing a CRM workflow to automate tasks like data entry, customer communication, and data analysis allows your team to focus on more important matters rather than wasting manual hours.
Reduced errors: Workflow automation increases the accuracy of workflows by reducing the potential mistakes caused by human intervention. It also helps to ensure that the steps in a workflow are completed in the correct order and in a timely manner. Furthermore, automation ensures that the same process is followed each time, ensuring consistent and accurate outputs.
Improved customer experience: Using a CRM workflow can help you create more positive customer experiences by streamlining communication and providing customers with timely responses and personalised services. Automating customer interactions, tracking customer information, and managing customer information can help you ensure that your team is able to provide the most effective and efficient customer service possible.
Increased sales: By leveraging CRM workflow automation, you can track and evaluate customer information, gain insights, understand trends, and focus on the sales activities that matter. This reduces the sales cycle length and aids in scaling your business.
Improved collaboration: Automating CRM workflows helps to streamline the sharing of data and resources, improving communication between team members. With increased collaboration, there is a greater chance of success and productivity, leading to improved results for your business.
The launch of the CRM workflow automation feature is an exciting development for businesses of all sizes. By streamlining the customer service process and freeing staff to focus on more complex tasks, businesses can improve customer satisfaction and experience while improving operational efficiency. With the help of this feature, businesses can gain a competitive edge in the market and offer the best customer service. It is a win-win situation for everyone involved. Head to our complete guide on CRM workflow automation for further details on this feature.