WhatsApp groups, AssistAI Knowledge Base and other features
✔ WhatsApp groups within CRM ✔ AssistAI Knowledge Base ✔ Data privacy compliance ✔ Mark messages read ✔ Enhanced message filter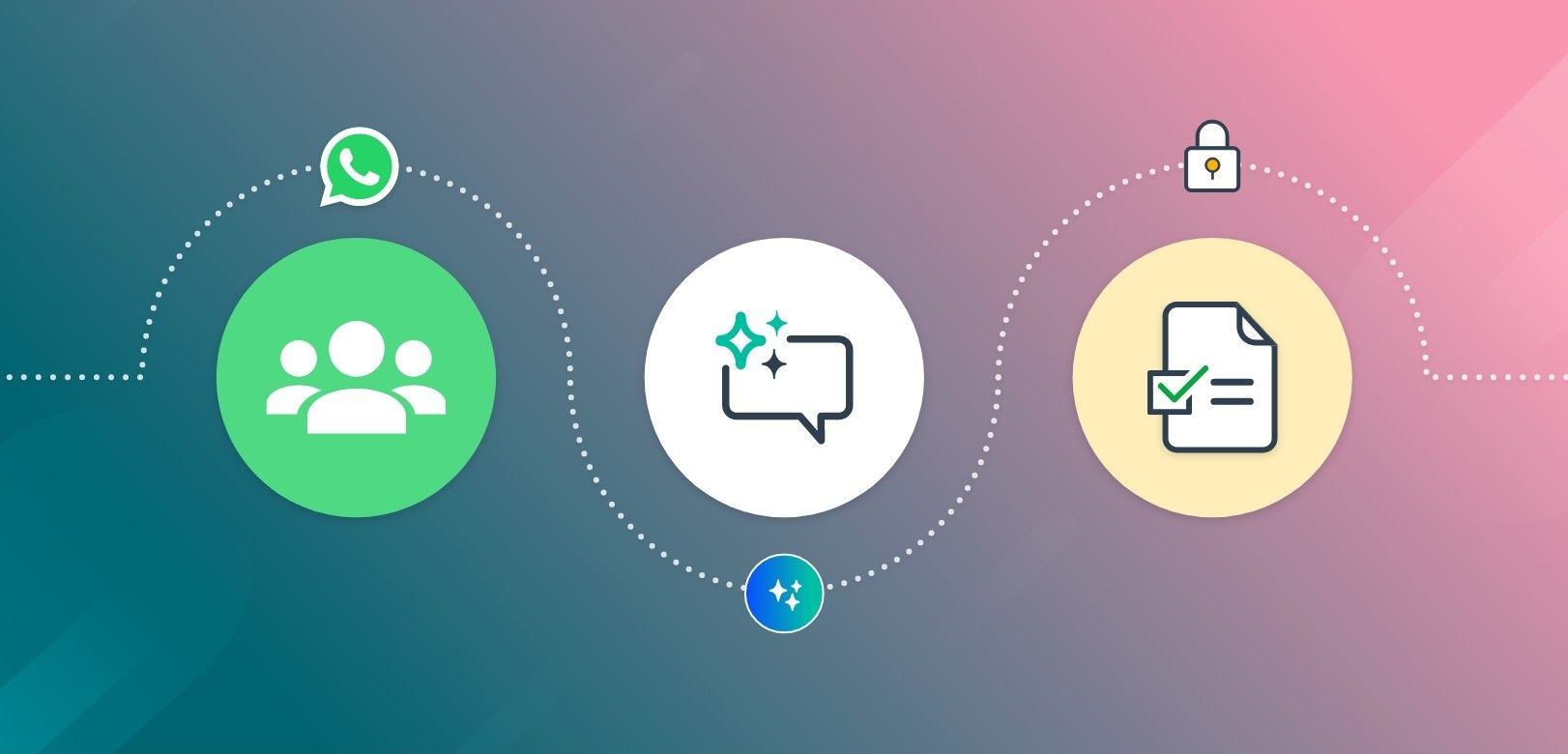 In the fast-paced world of business, effective communication and streamlined collaboration are the cornerstones of success. We are thrilled to unveil remarkable features designed to revolutionise your CRM experience and empower you to take your customer relationships to the next level.
---
1. WhatsApp group in CRM
Communication is at the heart of every successful business relationship. With our new feature, you can now seamlessly manage both clients and your team using WhatsApp groups, all from within the CRM. You can provide comprehensive,  all-round support to clients by adding multiple team members to support groups on WhatsApp. You can also collaborate with your team through WhatsApp groups.
No need to switch between platforms. All you have to do is integrate your WhatsApp Web with our CRM, and gain access to all your WhatsApp groups directly from the message module.
For more details, read our user guide to manage WhatsApp groups on CRM.
---
2. AssistAI Knowledge Base
Recently we launched our AI-powered chatbot AssistAI and the chat window, AssistAI panel. Now, we are making it even more interesting by empowering you to enhance the knowledge of AssistAI. With our latest feature, you can share relevant information with AssitAI by uploading resources in the format of files and texts. Thereby enabling AssistAI to tailor its responses with precision, accuracy, and relevancy.
For more details, read our user guide to AssistAI Knowledge Base.
---
3. Data privacy compliance made easy
Navigating data privacy laws can be complex, but our CRM is here to help. We're excited to introduce features that empower your business to comply with data privacy regulations while maintaining strong customer relationships. Now, you can facilitate compliance with ease through the following:
Provide your customers with the power to control their communication preferences. Obtain and manage consent for emails, messages, and calls, from within the CRM. Allow them to easily opt in or opt out of marketing communications, putting them in control of their experience.
Get alerts before reaching out to customers who have opted out. Be alerted when any of your contacts opt out of marketing communications.
Filter out contacts who have opted out and run campaigns for those who have provided explicit permissions.
Delete personal data at both the organisational level and individual level
For more details, read our user guide to data privacy compliance.
---
4. Message module enhancements
Mark the message as read or unread:
You can now effortlessly prioritise and organise your conversations by indicating which messages require your attention and which you can return to later. You can mark a message as read or unread message as read or unread with a simple click.
Update in the message filter
We are delighted to introduce an enhanced accessibility feature. Now, when you select "All" in the "Assigned To" filter, you can access both unassigned and assigned messages. This is a significant improvement from the previous filter behaviour, where choosing "All" in the "Assigned To" filter only allowed access to "Assigned" messages. This advancement ensures a more comprehensive and streamlined experience as you manage your messages within the platform.
Read more about these in our message channel integration and its features blog.
If you would like to know more about the features, feel free to talk to our friendly representatives.