Pepper Cloud CRM integrates with Instagram (Nov'22)
You can now converse with your leads and contacts right from your CRM. Read on to know everything about Instagram CRM integration.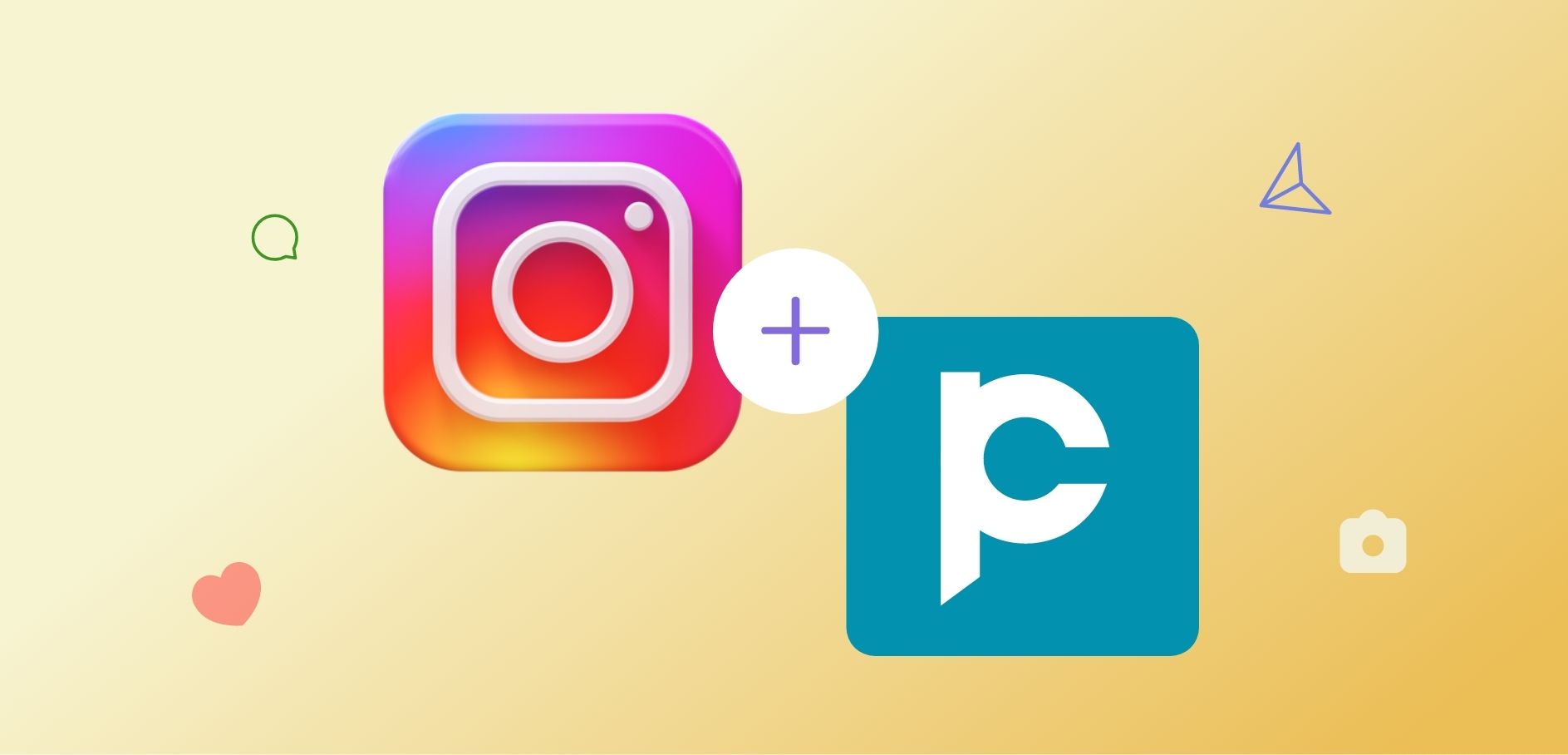 We have come up with the latest integration with Instagram, just after our recent WhatsApp Cloud API integration, With our latest integration, Instagram CRM integration, Pepper Cloud CRM is offering you easier and effortless ways to communicate with your prospects and customers over Instagram. The integration allows you to integrate your Instagram Business Account with Pepper Cloud CRM without any hassle and talk to your leads and clients where they are.
---
How does Instagram CRM integration help businesses?
Previously, Instagram was only a social platform for sharing photos and videos on mobile devices. But with the introduction of Instagram business accounts, the platform has experienced a user boom in the past two years. For businesses, Instagram has become a crucial platform for communicating and conversing with their customers. Following the debut of Instagram Business, businesses now have access to a variety of professional tools and features that are not available on a personal account. But for growing businesses that have bigger teams to deal high volume messages, Instagram Business account wouldn't suffice. While Instagram message inbox was apt for micro to small businesses that have 1-2 users to respond to messages, the medium and large businesses needed a third-party message inbox such as CRM. We realised this need and with our latest product update, we brought to you Instagram CRM integration!
With the integration between Instagram Direct Message API and Pepper Cloud CRM, businesses can now instantly receive and respond to Instagram messages within their CRM.
---
Instagram integration with Pepper Cloud CRM: Benefits
The most notable benefit of the new Instagram API is that it allows firms to simplify business communication by providing immediate answers to messages and other features. Brands may automate answers to direct messages while also tracking brand-related comments and mentions in one spot. Along with all of the other features of Instagram Business API, its integration with Pepper Cloud CRM comes with added benefits.
Enhanced communication
The API can provide rich communication by allowing businesses to send interactive messages by incorporating photos, videos, links, call-to-action buttons, and more. Customers may also use the API to swipe through product carousels or follow easy steps to make a purchase.
Uninterrupted customer support
Prior to Instagram API, customers had to either move to a different platform to get their queries addressed or wait for a long time for a resolution to the grievances they shared via comments, story mentions, and messages. With automation via the API, businesses are now capable of instantly addressing customer concerns on Instagram with private replies and transferring any complex queries to live agents in real time for uninterrupted customer support.
Increase discovery and enhance sales
Instagram is a discovery platform where users may locate items and services. Businesses may enhance discovery even further by displaying items and offers in a conversational manner based on the consumer's interests and likes. This may significantly enhance sales, upsells, and cross-sells. Pacing up the experience may become quite natural as conversational AI improves. The Instagram chatbot functions like a human representative at a business, listening to customers' requirements and guiding them to the best conclusion.
Personalised messaging for increased conversion
The API enables the creation of personalised message templates from the CRM. These message templates can be sent to your leads and prospects to promote your services and assist them with solutions to their queries. The customised templates also enhances customer interactions.
For a detailed knowledge of the integration between Instagram Direct Message API and Pepper, Cloud CRM stay tuned to our upcoming blogs on Instagram and CRM integration.