Telegram CRM integration: Step-by-step guide
Integrate your Telegram business account with Pepper Cloud CRM with this detailed guide.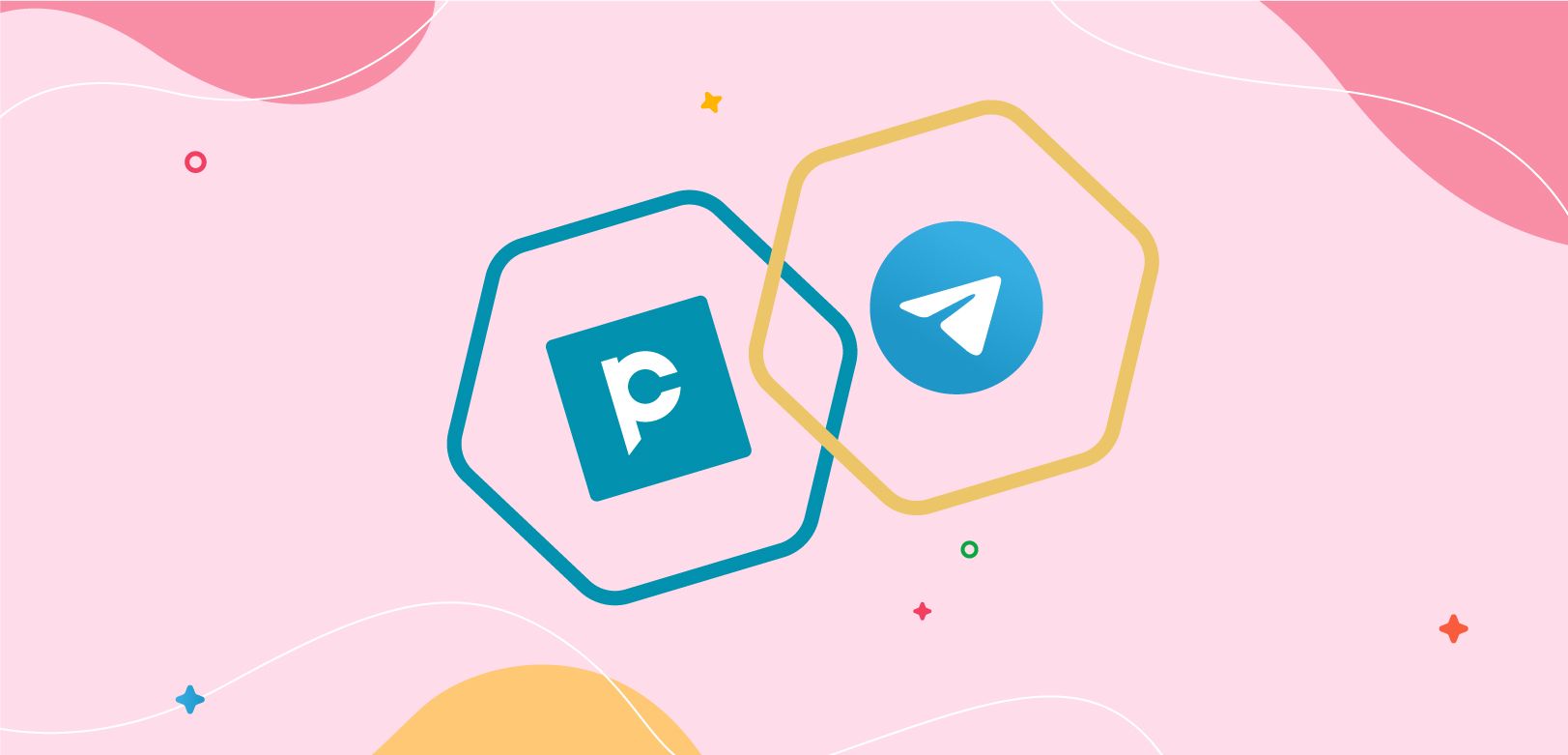 Telegram is a messaging app that is quickly gaining popularity among businesses for its focus on security and the ability to integrate with a wide range of tools. In this blog, we will show you how to integrate Telegram with the Pepper Cloud CRM system.
---
Steps for Telegram CRM integration
Before we look into the steps, here are the requirements for Telegram CRM integration.
Prerequisites
Telegram account for your business
CRM credentials with admin permissions
Steps to connect Telegram business account with CRM
There are two major steps in the Telegram and CRM integration process.
1. Setting up your business account in Telegram
2. Channel configuration in the CRM.
1. Setting up Telegram for your business
1. Download the Telegram app on your phone or use the Telegram web version.
2. Open your Telegram app, search for BotFather, and click "Start"
3. To create or connect to a bot, send the command /newbot. The BotFather will ask for the name of your bot.
4. Enter and send the name. The BotFather will ask you to choose a username for your business. Please note that it has to end with "Bot".

5. Provide a username for your Telegram business bot. After your username has been created, you need to copy the token created for your bot. For that, send /mybots command.
6. If there is more than one bot you have created for your business, BotFather will provide you with an option to choose your bot.
7. After you choose the bot, you will be provided with options to choose the action. Select "API Token"
8. The BotFather will provide you with the API Token. Copy the token. It will be used while setting up the channel in CRM.
2. Setting up the Telegram channel in Pepper Cloud CRM
1. Login to your CRM account.
2. Click on the settings icon that is there in the top right corner of the screen and navigate to "Integration".
3. Click "Integrate" on the channels card.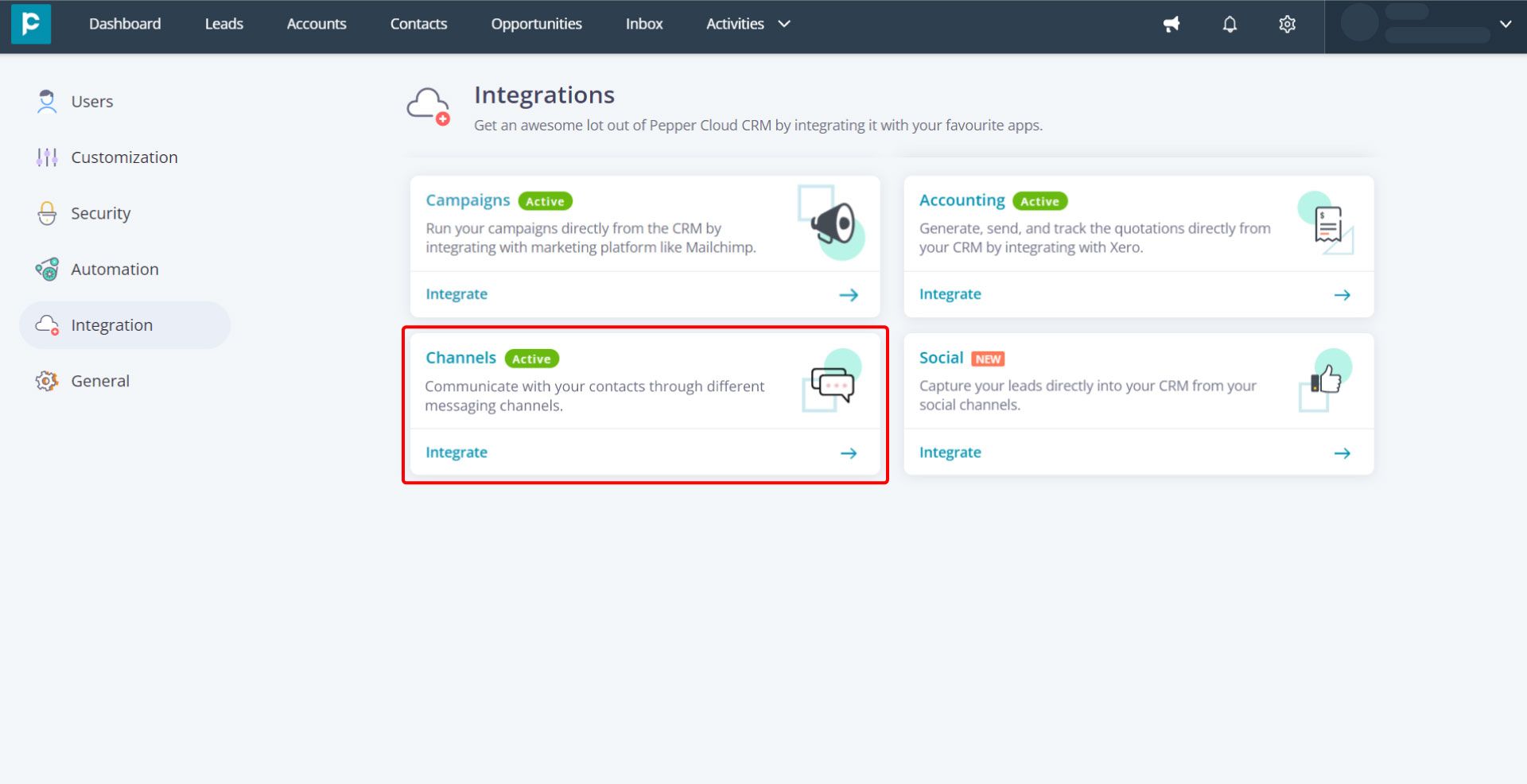 4. Click "Create New".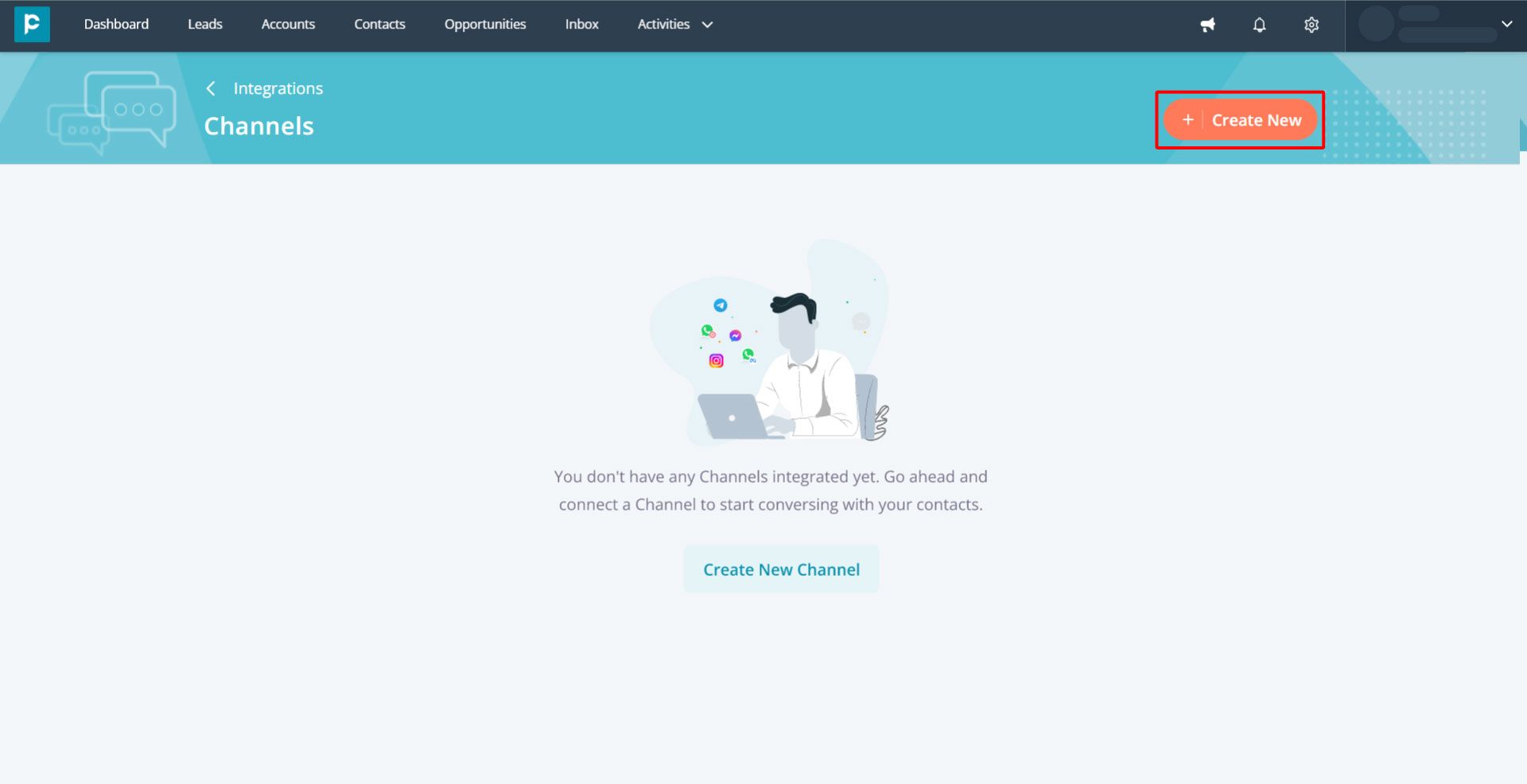 5. Select "Telegram" and click "Next".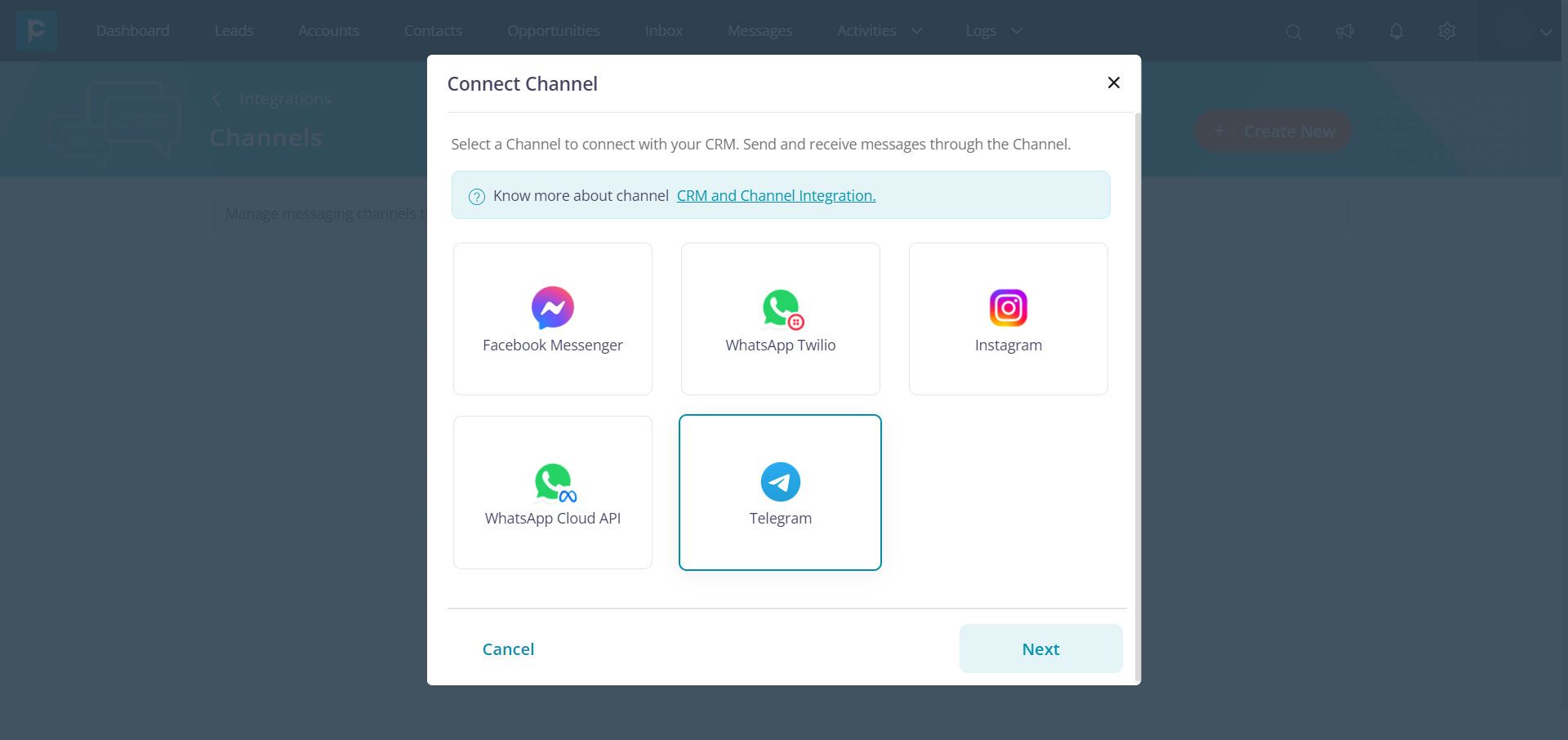 6. Paste the Telegram API token and click "Next".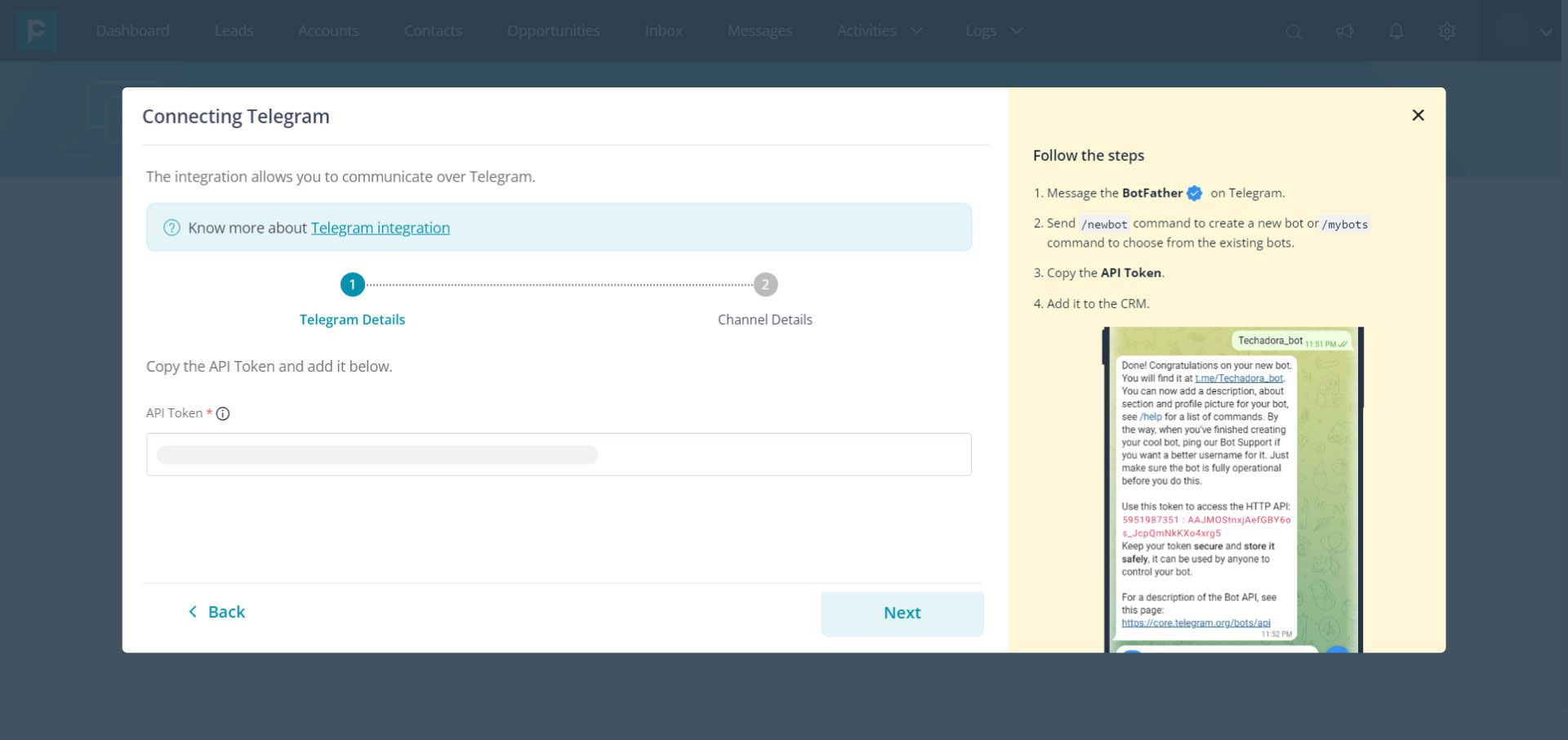 7. Enter the channel details such as Channel name, Description, and Greeting message. Click "Finish".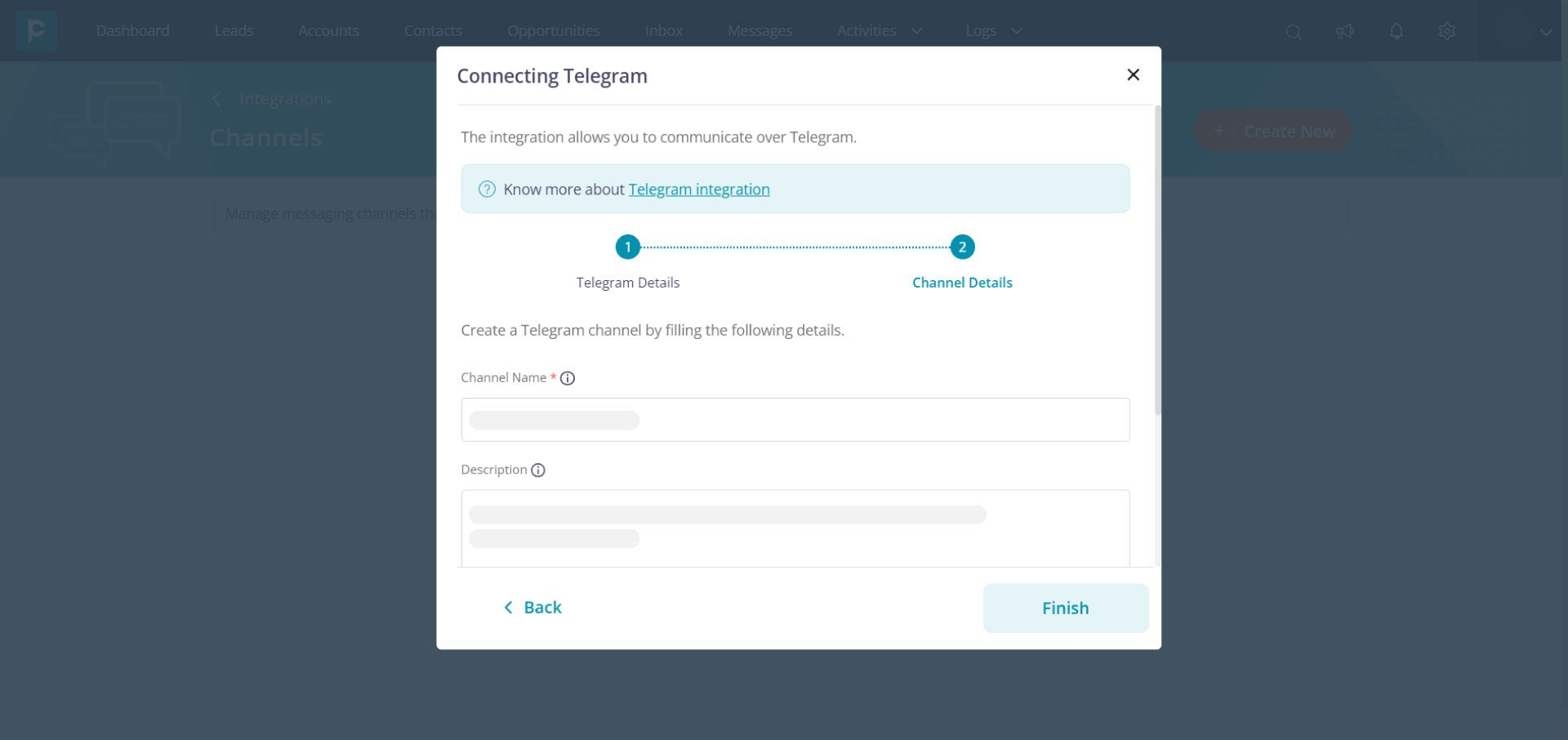 8. Your Telegram channel will be listed on the Channels page.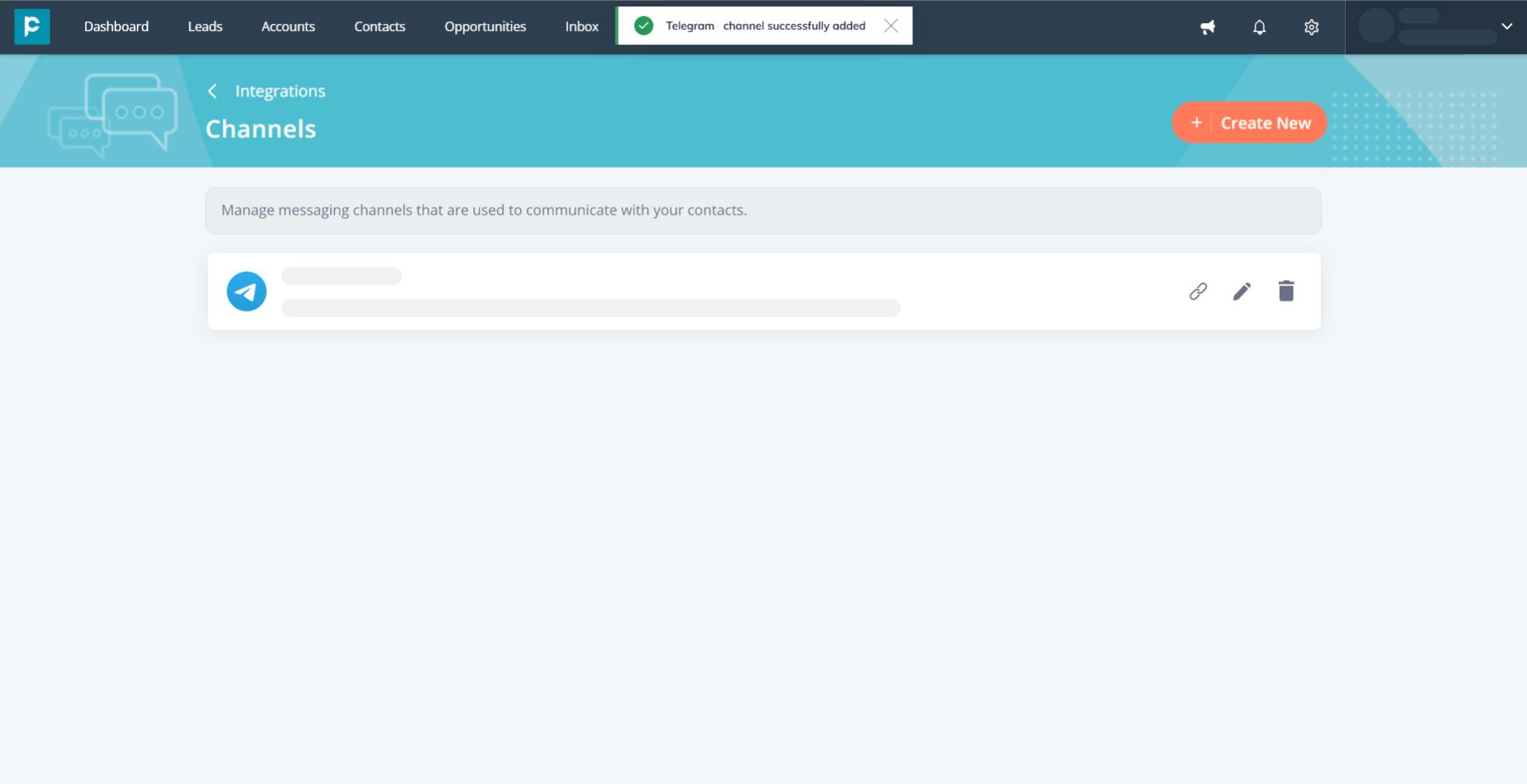 With the integration set up, you can now start using Telegram to communicate with your customers and manage your interactions with them through your CRM system.
---
Steps to create and manage Telegram group within CRM
"Telegram group" is a chat group that allows the members of the group to communicate and exchange messages in a single chat window. It is a highly useful tool for team collaboration, customer support, and community building.
With Pepper Cloud, a Telegram-integrated CRM, you can access the Telegram group right from the CRM. Here are the steps to do it.
To ensure that you receive all group messages, you need to adjust the group message settings. Please note that this is a mandatory step to start receiving all group messages. Otherwise, your bot will respond only to the commands and not to regular messages.
In your Telegram app, go to your BotFather and use the "/setprivacy" command.
Choose your bot from the options and select the "Disable" option. Only after disabling it, you will be able to receive all group messages.
In your Telegram app, click "New Group"
Add the bot to the group. This is mandatory to access the group from your CRM.
Add other team members to the group.
Provide a name to the group.
If you open the message module in your CRM, you can see your group there and you can start sending messages. Your team members can access the messages through their Telegram app.
All the messages which you send and receive will be accessible on the CRM. And here's the best part, all the other features of Telegram-CRM integrations are also available in group messaging.
---
So, what are you waiting for? Head to your CRM and start exploring the features of Telegram CRM integration. If you have any questions, read our comprehensive guide and FAQs about Telegram CRM integration.