Telegram group chat and other feature-enhancements
Read about Telegram group chat access within CRM, sending WhatsApp messages with just a click, and WhatsApp Web icons in the message module.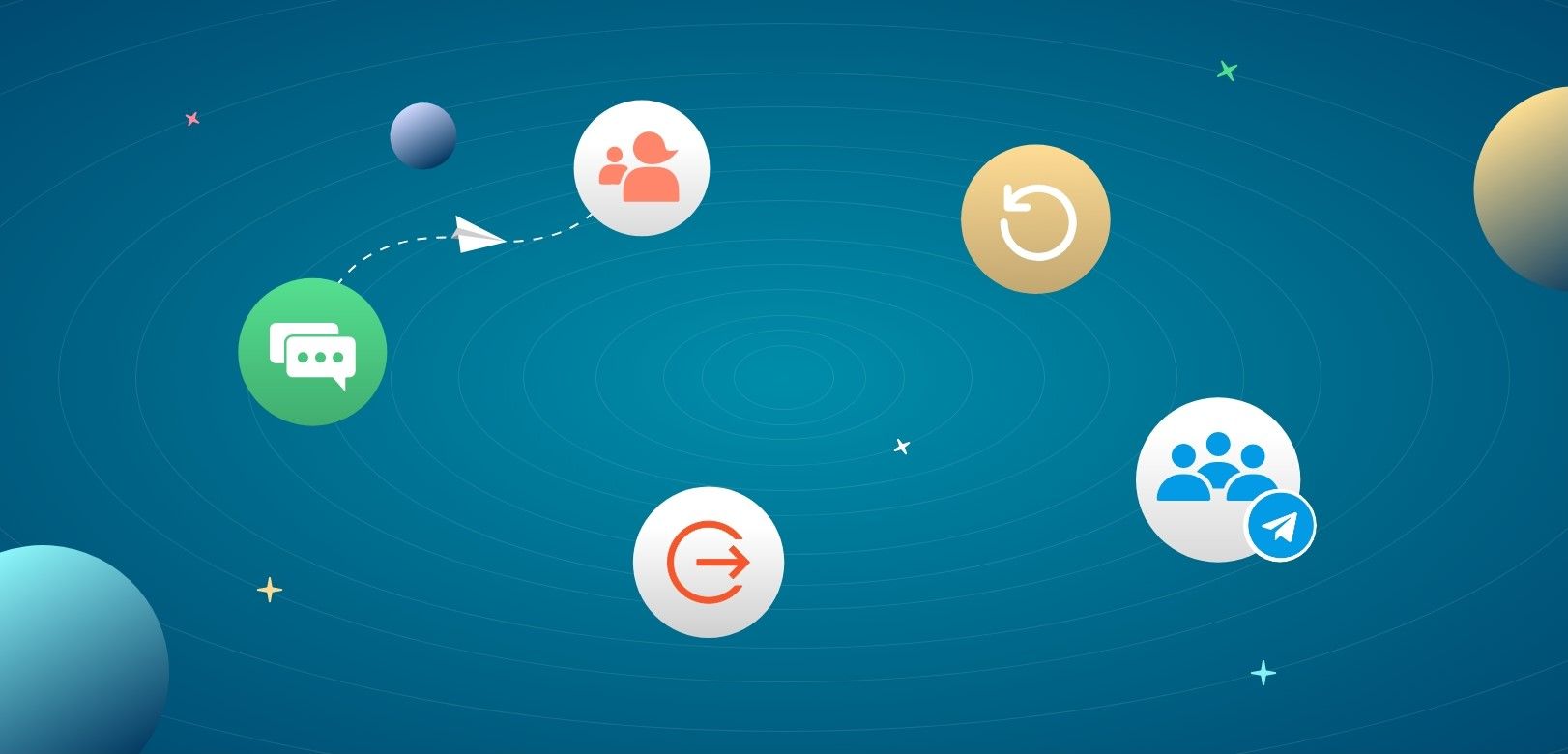 With this release, we are introducing several features and enhancements. Our team has been working tirelessly to enhance the user experience and provide you with the features that you need to succeed. Read on to know more!
---
Access Telegram group from within CRM
Extending the power of Telegram CRM integration with our new product update - Ability to access Telegram group from within the CRM.
If you're unfamiliar with Telegram groups, they're essentially chat rooms where members can share messages, photos, videos, and other media files. They're perfect for fostering internal discussions and building communities, and with our new integration, you can now access these groups seamlessly from within our CRM.
This integration is a game-changer for businesses. With the ability to access Telegram groups directly within the CRM, teams can collaborate on projects, share updates, and work together on tasks. And for businesses looking to connect with customers, public Telegram groups can be created to promote products and services, announce new launches, and discuss topics of interest with segmented audiences.
Read our blog to know more about how to create a Telegram group and integrate it with CRM,
---
User experience enrichments
We are constantly striving to enrich the experience of our CRM users. On that note, we have brought a couple more enhancements to our CRM.
Send WhatsApp messages with one-click
With just one click on the listing screen, you can now send WhatsApp messages quickly and effortlessly to your leads and contacts from the CRM! This feature is available for WhatsApp Twilio and  WhatsApp Cloud API within the CRM.
WhatsApp Web icons: Log out and Reconnect
Recently we launched Pepper Cloud CRM and WhatsApp Web integration. We have enhanced it with easy log-out and reconnect icons.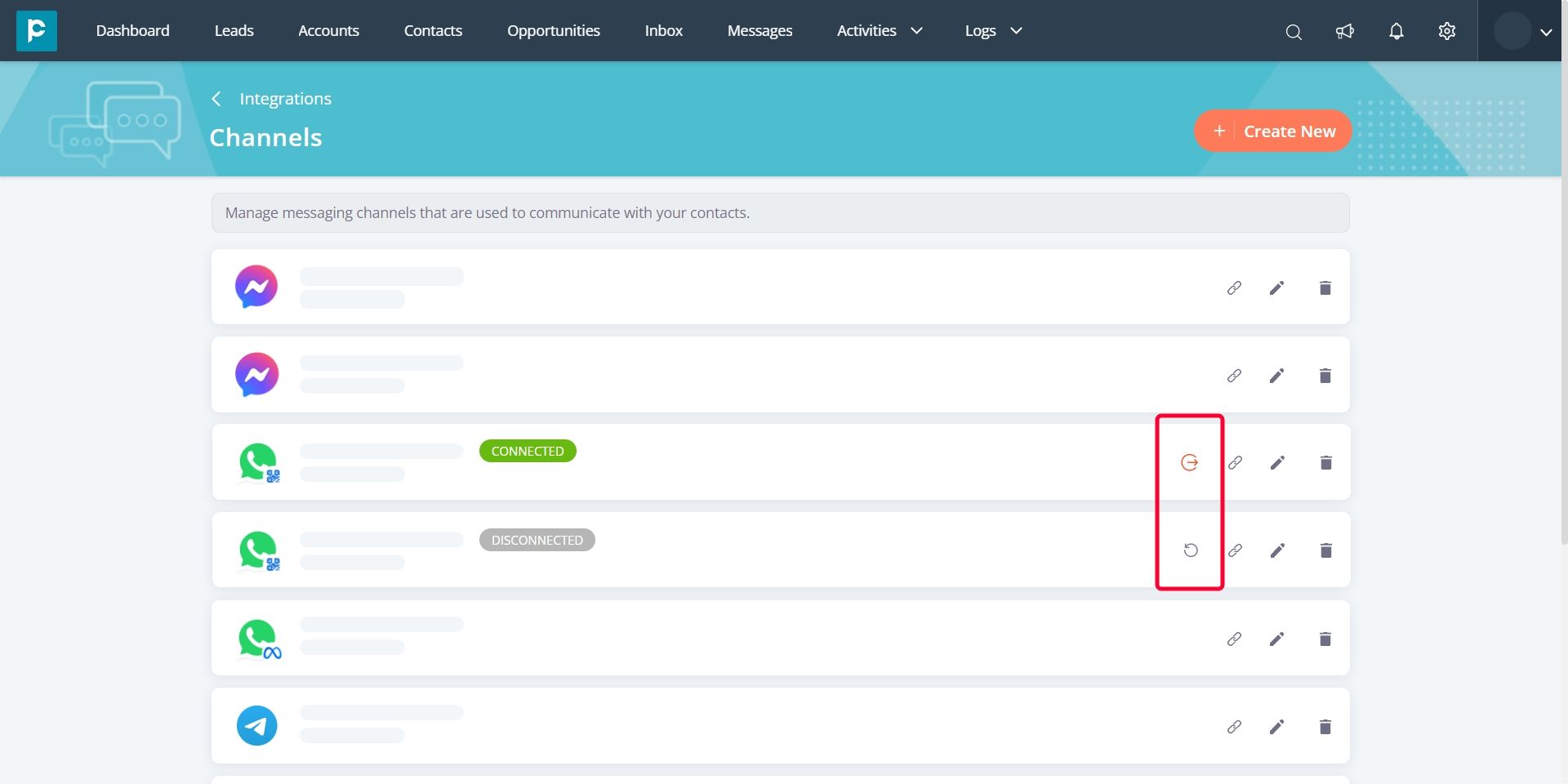 The "Reconnect" and "Log out" icons focus on improving user experience and provide you with more control over your accounts and data. The "Log out" icon allows you to easily log your WhatsApp web account out of your CRM and ensure your data remains secure when you are not actively using the system. The "Reconnect" icon makes it easy to reconnect your WhatsApp Web account with the CRM. With just a single click, you can quickly restore your connection and get back to communicating with your customers.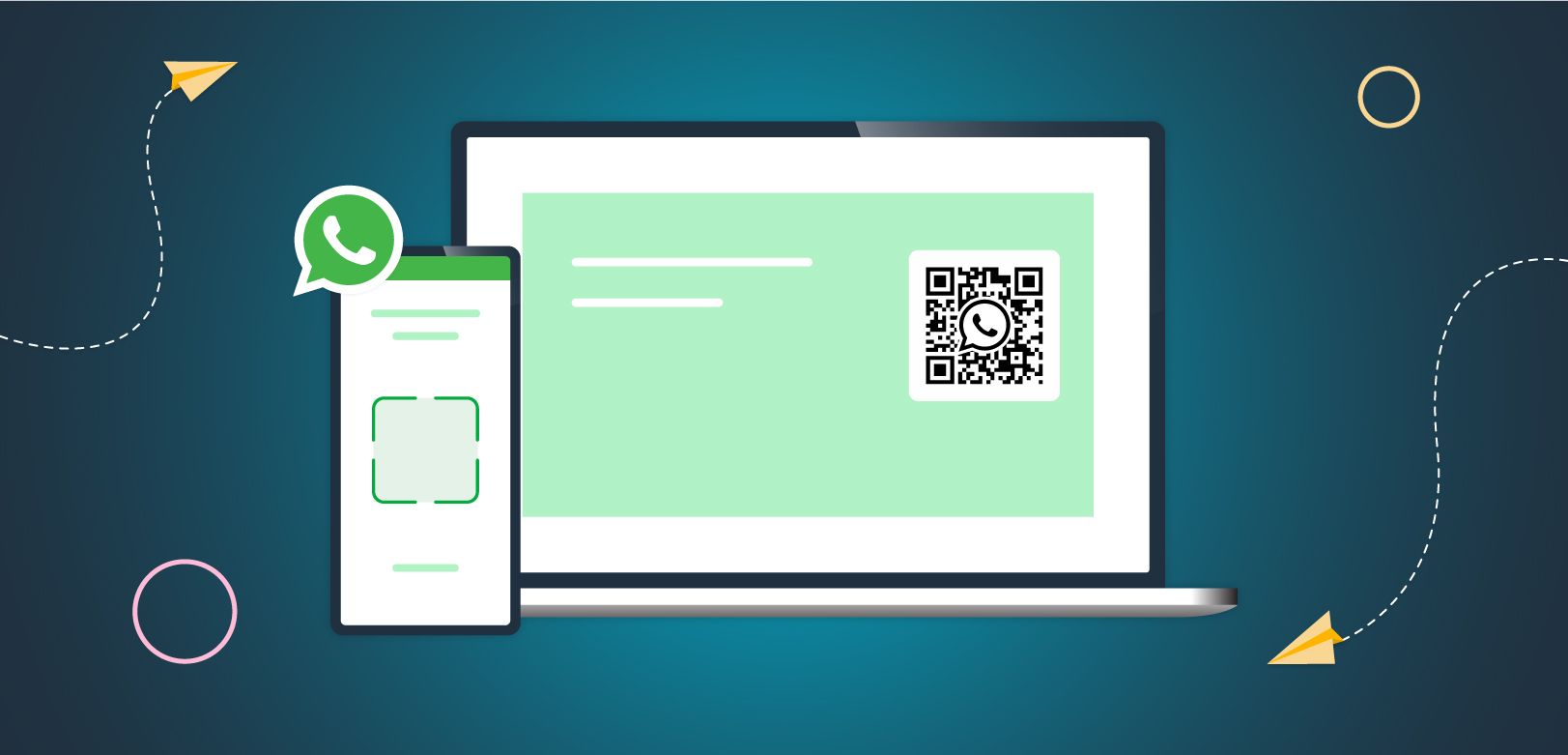 ---
Pepper Cloud CRM is committed to continuously improving your experience with more intuitive and secure features and with these features, we take another step towards our commitment.