WhatsApp vs Email vs SMS marketing: A detailed comparison
SMS, email, and WhatsApp are three of the most popular messaging platforms for marketing campaigns. Get a detailed comparison of the three and make an informed decision on which one suits your business the best.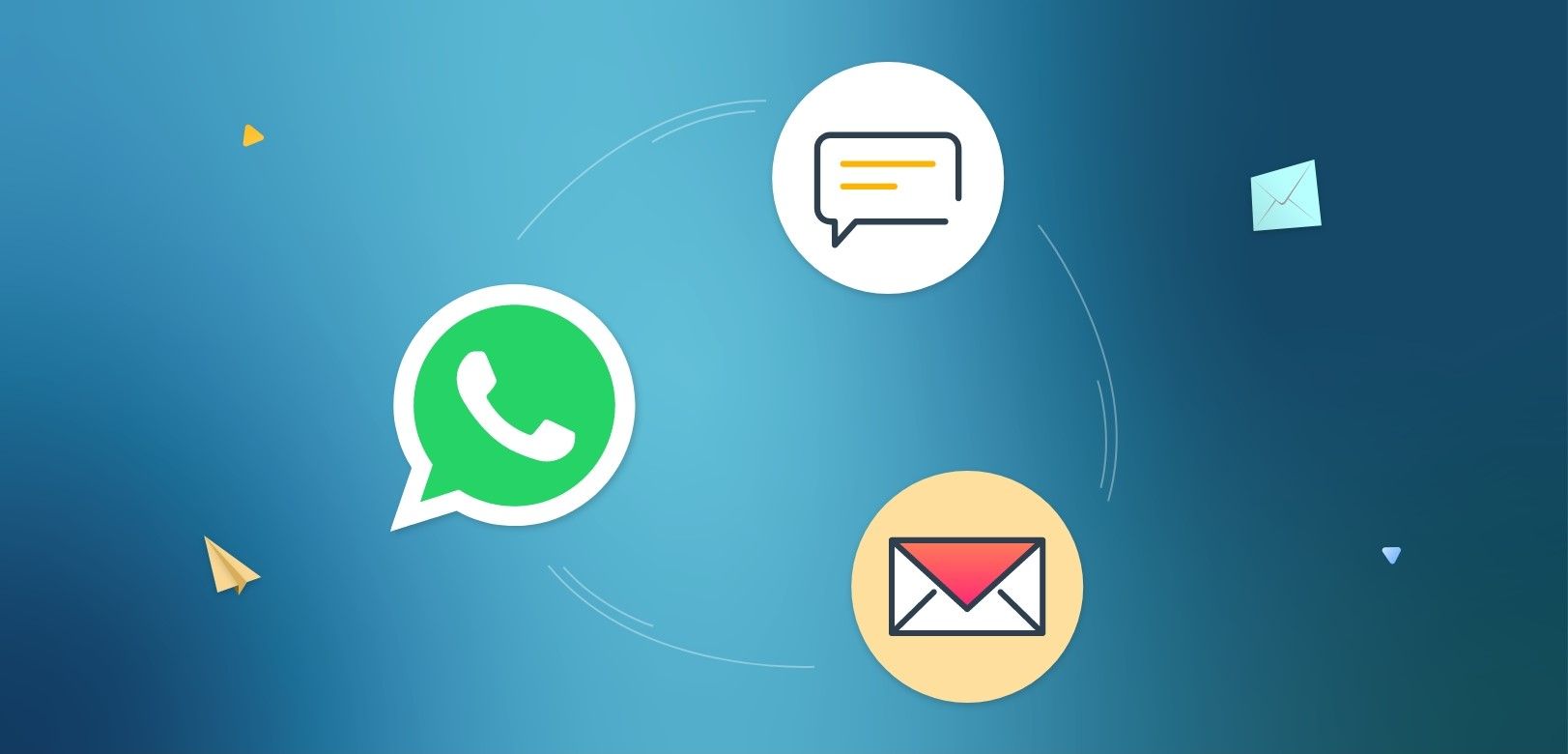 Keeping your customers up-to-date is an essential part of successful marketing. Companies invest a lot of resources in looking for the best ways to connect with their customers, advertise their goods and services, and gain winning deals. On the other hand, SMS, emails, and WhatsApp are great communication options for your customers to get the information they need quickly and easily, and they can even respond to keep the conversation going. It's a win-win!
But, since you have options like- SMS, email, or WhatsApp marketing, you surely need reasons to make your choice. So, this article is the right place you have landed in order to make an informed decision.
In this article, we will break down topics like:
What is SMS marketing?
What is e-mail marketing?
What is WhatsApp marketing?
Email marketing vs WhatsApp marketing vs SMS marketing: Which option to choose for your business?
---
What is SMS marketing?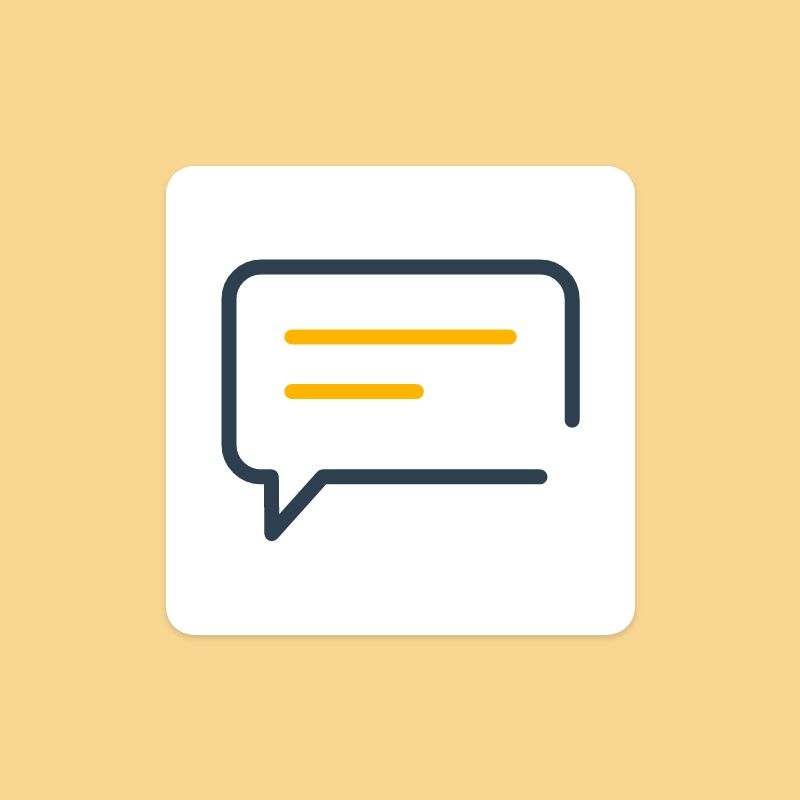 With the introduction of mobile phones, SMS or Short Message Services came about and are still widely used around the world. Brands utilise SMS broadcasting to reach a larger audience and provide information in an efficient and easy-to-digest manner. Additionally, SMS broadcasting is advantageous because it does not require an internet connection. Moreover, SMS broadcasting is solely text, which makes it ideal for sending short, concise updates.
Pros of SMS marketing
No requirement for smartphones
SMS marketing is simple, and you can send a broadcast message from any mobile device, allowing you to also reach customers who don't have smartphones.
No need for an internet connection
A key advantage of SMS marketing is its reliance on cellular networks instead of internet connections or data packs. This ensures that messages sent via SMS marketing can still be received even when internet connections are unreliable.
No additional app installation
SMS, unlike WhatsApp, does not require an additional app, whether it be WhatsApp Messenger or the free WhatsApp Business app. Today, SMS capabilities are pre-installed on all phones, whether they are smartphones or not.
Cons of SMS marketing
SMS marketing is purely text-based and does not support media files.
Each SMS is limited to 160- text characters only.
SMS senders cannot know if their messages have been read without the use of some specialised tool.
---
What is email marketing?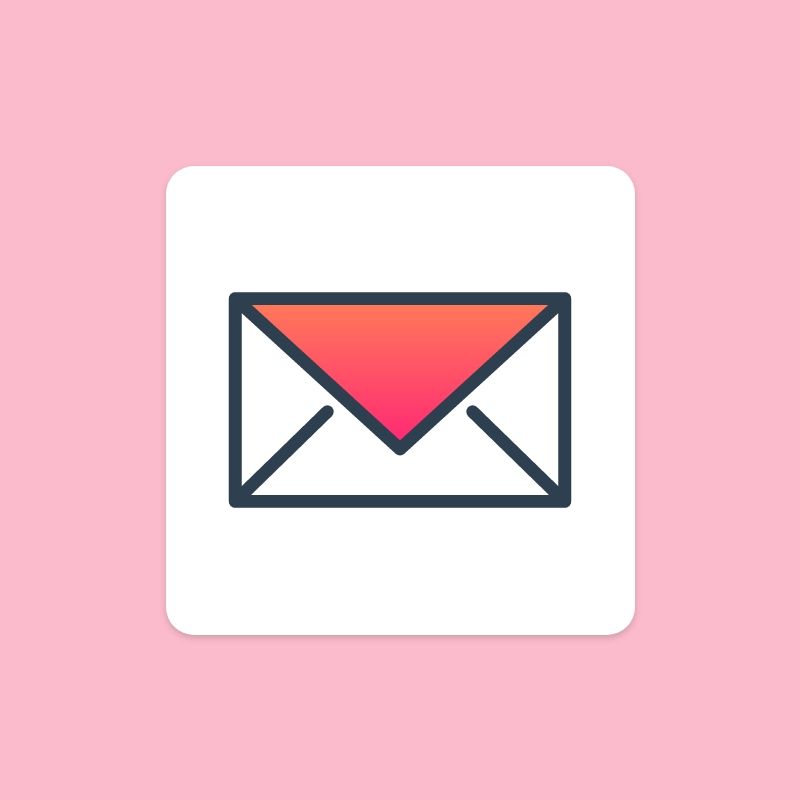 Email marketing is one of the most successful marketing channels when it comes to business communication. It is an important piece of a digital marketing strategy as it offers great personalisation options and the ability to segment audiences. Also, a single email can be broadcasted to a group of people at once (referred to as an email blast). And there are plenty of service providers available, such as Mailchimp, MailerLite, SendinBlue, etc., that can help you with this. Let's look at the ways how email marketing serves brands.
Pros of email marketing
Personalised message broadcast
Email marketing is ideal for broadcasting personalised messages to a particular target group.
Supports media files
Email designs can be adjusted to include various features such as images, gifs, and videos, thus enabling a more engaging message. Furthermore, tags can be included in the email to make it more personalised. For example, by adding the customer's name if it is saved in the database.
Provides statistics for performance tracking
Using the analytics provided by email marketing platforms, businesses can make data-driven decisions to help them reach their marketing goals. These statistics include open rate, clickthrough rate, engagement, and time spent on email.
Shows message status
Marketers can identify unread emails and can attempt another effort targeting this particular group.
Cons of email marketing
Despite its wide use, email marketing has a high potential for emails to be sent to spam folders and therefore not reach the intended audience.
Due to the length of emails and their frequent use, chances are high that the reader may skim or miss out on critical information.
In order to contact someone via email or add them to an email blast list, you must receive permission from the user, in accordance with the latest regulations and data privacy protection rules.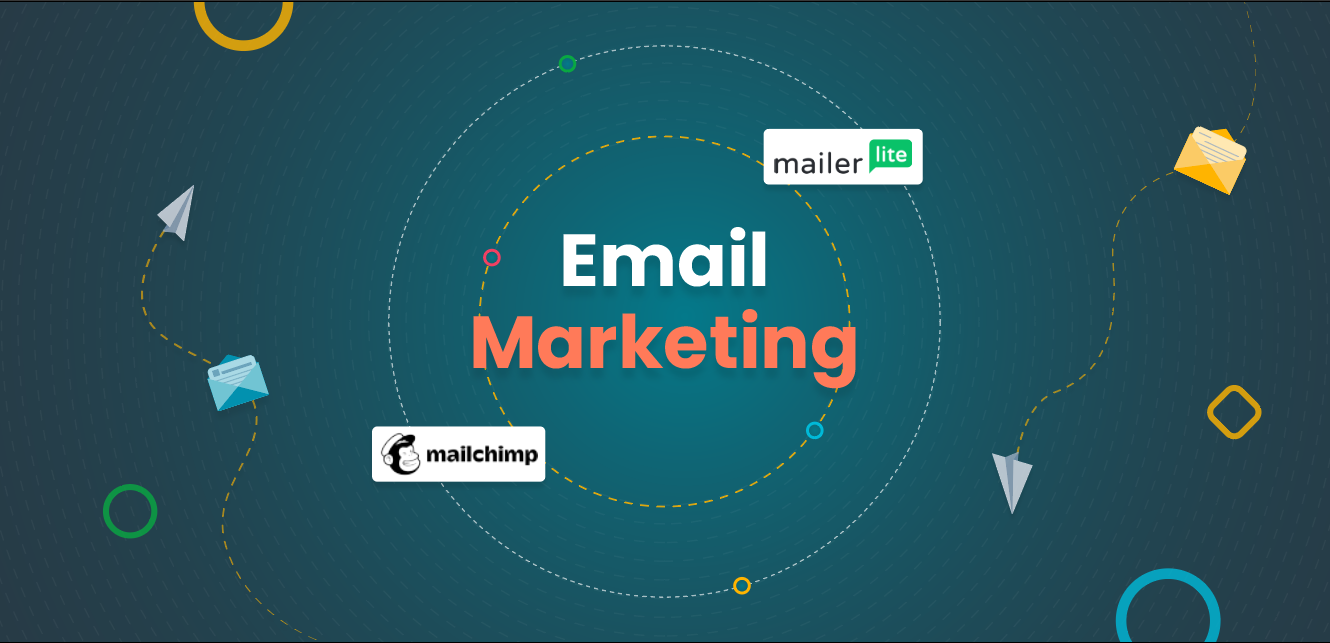 ---
What is WhatsApp marketing?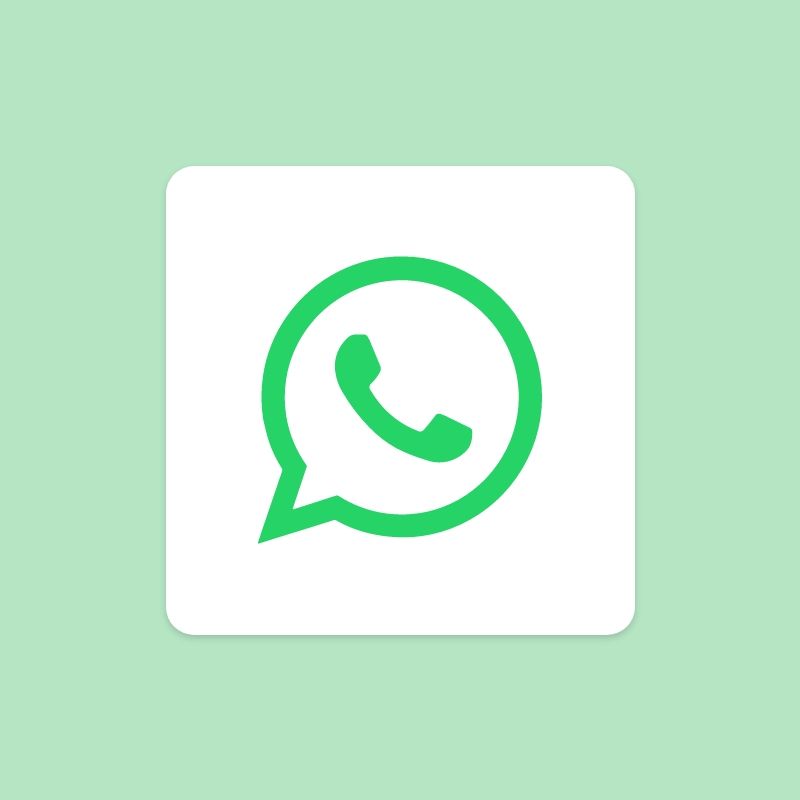 Since WhatsApp Messenger's invention in 2009 and the introduction of the WhatsApp Business app in 2018, the notion of WhatsApp marketing has become increasingly prominent. It has seen tremendous success, utilised by billions of consumers around the globe as their primary form of text-based messaging. According to July 2020 data, there were 50 million monthly active businesses using the free WhatsApp Business app, a remarkable figure given it had only been released two years prior.
Now, let's find out what WhatsApp marketing provides businesses with.
Pros of WhatsApp marketing
Supports multimedia messaging
WhatsApp is not just a text-based communication tool but offers much more than that. To add some fun to messages, users can include emojis, stickers, and GIFs. Furthermore, WhatsApp also supports the sending of rich media files like audio and video files.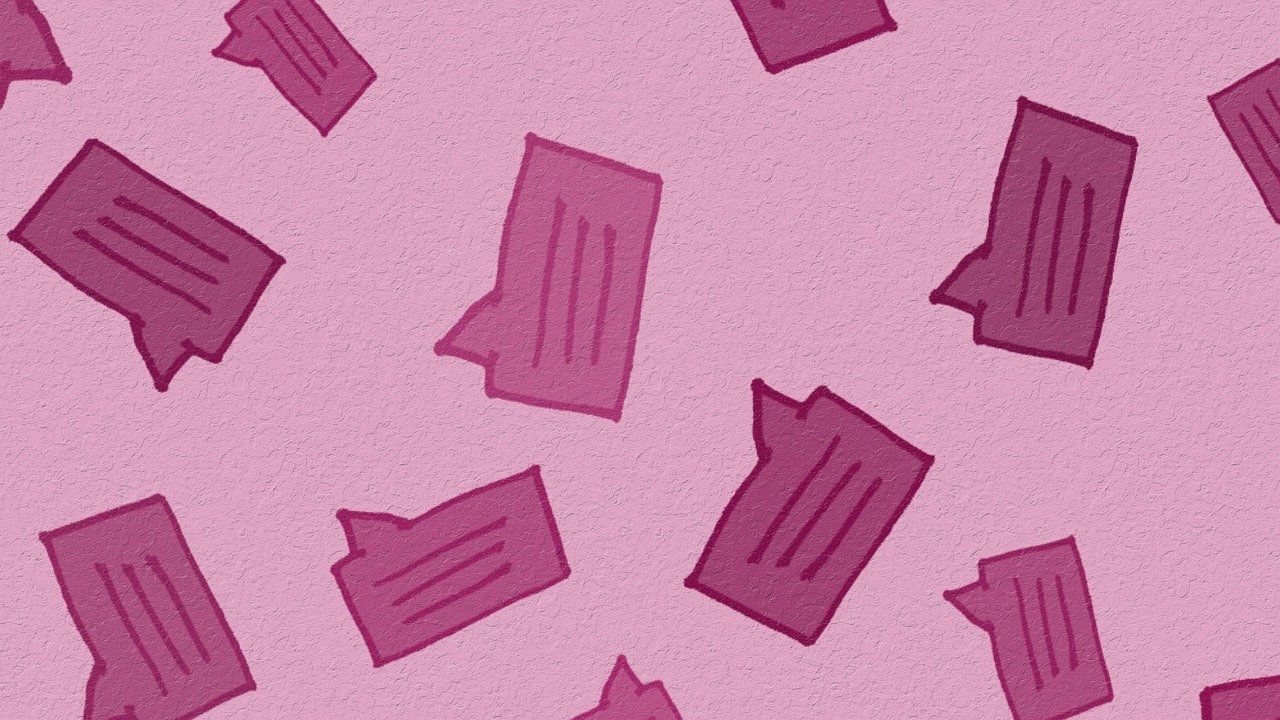 Enables creating multiple message broadcast lists
You can easily create multiple broadcast lists on WhatsApp and add contacts to them so you don't have to select individuals each time you want to send out a broadcast message. And the best part is, there is no way for the recipient to know whether the sender sent the same message to multiple users.
Provides validation with a verified account
Given its wide usage, there is a chance of multiple accounts with the same business name on WhatsApp. To ensure authenticity and reliability, businesses must prove their legitimacy. The green tick, displayed next to the business name, is the ultimate sign of verification. It shows users that the account is genuine and any information they receive from it is trustworthy.
Read our blog on WhatsApp verified account to get your WhatsApp Business account verified.
Other features
WhatsApp marketing provides users with additional features like:
Notifies unavailability by setting up away messages
Enables sharing of brand catalog
Shows message delivery status
Cons of WhatsApp marketing
It is not possible to gain any detailed insights into how a customer has interacted with your messages, such as how long they have spent reading it or their clickthrough rate.
Since WhatsApp is not a pre-installed feature like SMS, it is limited to only those using the app, as it needs to be additionally installed.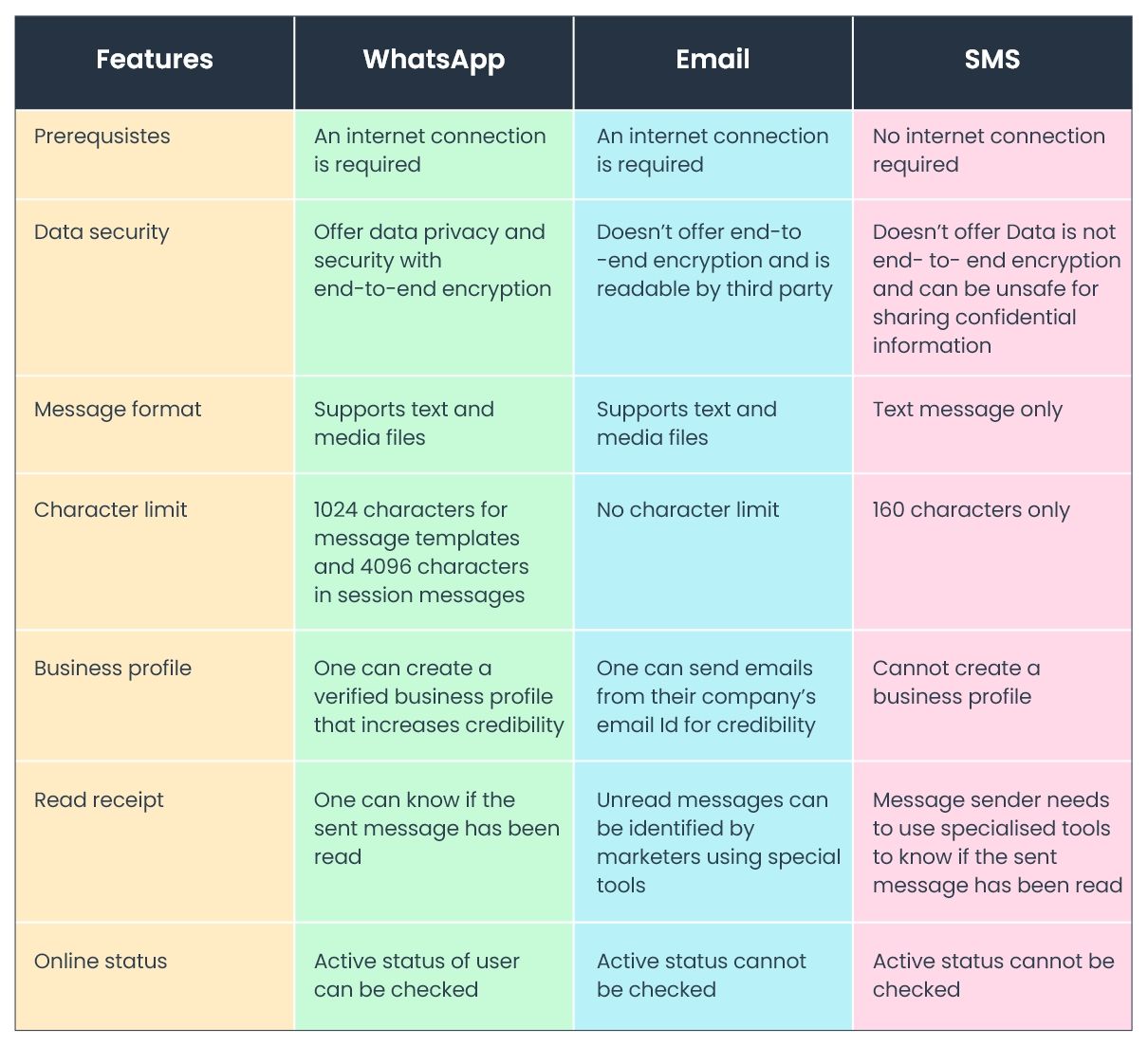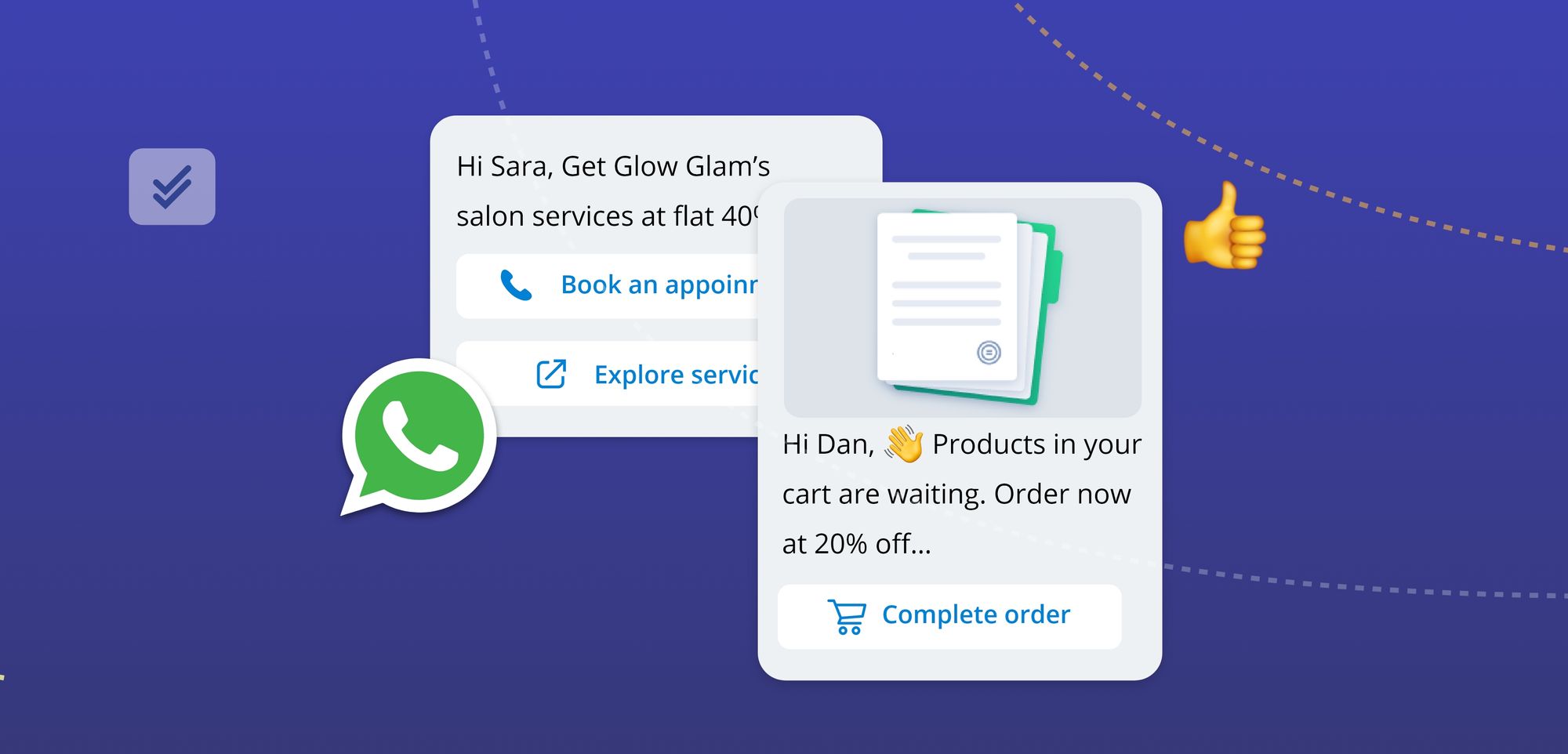 ---
Email marketing vs WhatsApp marketing vs SMS marketing: Which option to choose for your business?
Marketers are tasked with selecting the most suitable platform for broadcasting their marketing messages or for mass communication, given the unique business goals and target audiences. It is strongly suggested for brands opt for a multichannel distribution strategy, so they can provide updates on multiple platforms and get in touch with customers on their preferred medium of interaction.
For instance, email communication can be used for newsletters, SMS communication for urgent notifications, and WhatsApp for promotional messages. Alternatively, you can even let customers decide the platform they want your brand to reach out to them on.
If you're looking to build better customer relationships, increase revenue, or optimise your customer journey, the power of omnichannel customer engagement should not be overlooked. Utilising multiple distribution options will help you communicate with your customers in a timely and relevant manner.
Subscribe to our blogs to get more such informative content to help you grow your business and boost sales.