New features: Catalogs, AssistAI updates, and other enhancements
✔ WhatsApp catalog messages ✔ AssistAI Knowledge Base ✔ Enhanced search ✔ Drag and drop files ✔ Ability to delete the conversation ✔ Message thread navigation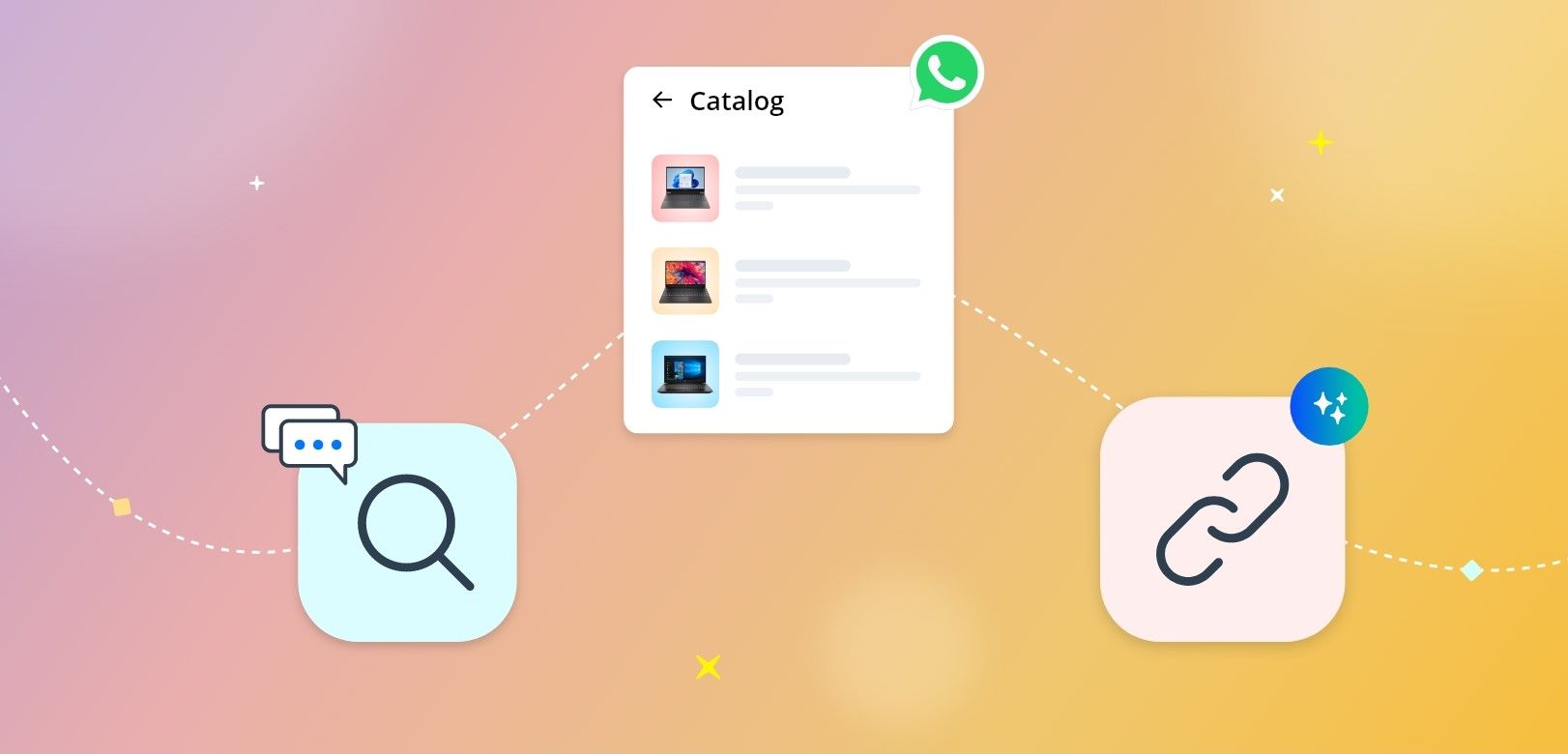 At Pepper Cloud, we're committed to providing you with the best tools to streamline your customer relationship management. We're thrilled to announce the launch of several new features that will enhance your CRM experience and empower your team to work more efficiently than ever before.
---
1. WhatsApp catalog message
We are excited to introduce a seamless feature that takes your customer engagement to the next level: the ability to send WhatsApp catalogs directly from our CRM. This enhancement makes it incredibly convenient to showcase your products and services, creating a dynamic and interactive experience for your customers. Alongside this, you have the flexibility to send either the entire catalog or specific product details. This allows you to send the information that matters most to your customers.
2. AssistAI Knowledge Base enhancement
Our AI-driven chatbot, AssistAI, gets even smarter with the ability to upload links and URLs into AssistAI Knowledge Base. With this, you can equip AssistAI with the ability to explore and understand the contents of entire websites and links, enhancing its Knowledge Base significantly. With this new capability, your AssistAI becomes a powerhouse of precision, delivering accurate answers to customer inquiries. Whether it's a question about the latest product specifications, industry trends, or specific details from a webpage, your AssistAI can provide the answers promptly and precisely.
3. Message module enhancements
Enhanced search in message module
Say goodbye to the hassle of sifting through countless messages or endless scrolling to find what you need. Our new search bar allows you to search conversations (sender names), files, comments, and particular messages by keywords.
Drag and drop media files
Communicate more effectively by sharing media files with your leads and customers. With the latest feature, you can now effortlessly drag and drop images, PDFs, and other media files directly into the message module. This feature simplifies sharing and collaboration within your CRM.
Ability to delete the entire conversation
Recently we launched a feature where a user could delete his/her message. Now, Admins have the power to delete entire conversations, providing greater control over your message module. With this feature, you can now remove irrelevant or outdated conversations, making it easier to find important customer interactions.
Message thread navigation
Imagine you are in the middle of a discussion, and you want to reference or revisit a specific message within that thread. Previously, this might have involved endless scrolling and searching. But with the new feature, it's as simple as a click.
Here's how it works: When you click on a message to which you have replied, our intuitive interface instantly whisks you back to the exact point in the conversation where that message was originally posted.
Our new feature ensures that you can effortlessly jump back to any message, whether it is to reverify details, provide additional context, or simply stay on top of the discussion.
---
What's next?
We are committed to continually improving Pepper Cloud CRM to meet your evolving needs. Our team is already hard at work on the next set of innovations to ensure that your CRM experience remains cutting-edge and efficient.
Try these features today! To get started with these exciting new features, log in to your Pepper Cloud CRM account and explore the enhanced capabilities. If you have any questions or need assistance with these new features, don't hesitate to reach out to our support team.