A complete guide to CRM software
What is CRM, the evolution of CRM, types of CRM, CRM implementation, and how to use CRM - Know everything in this article!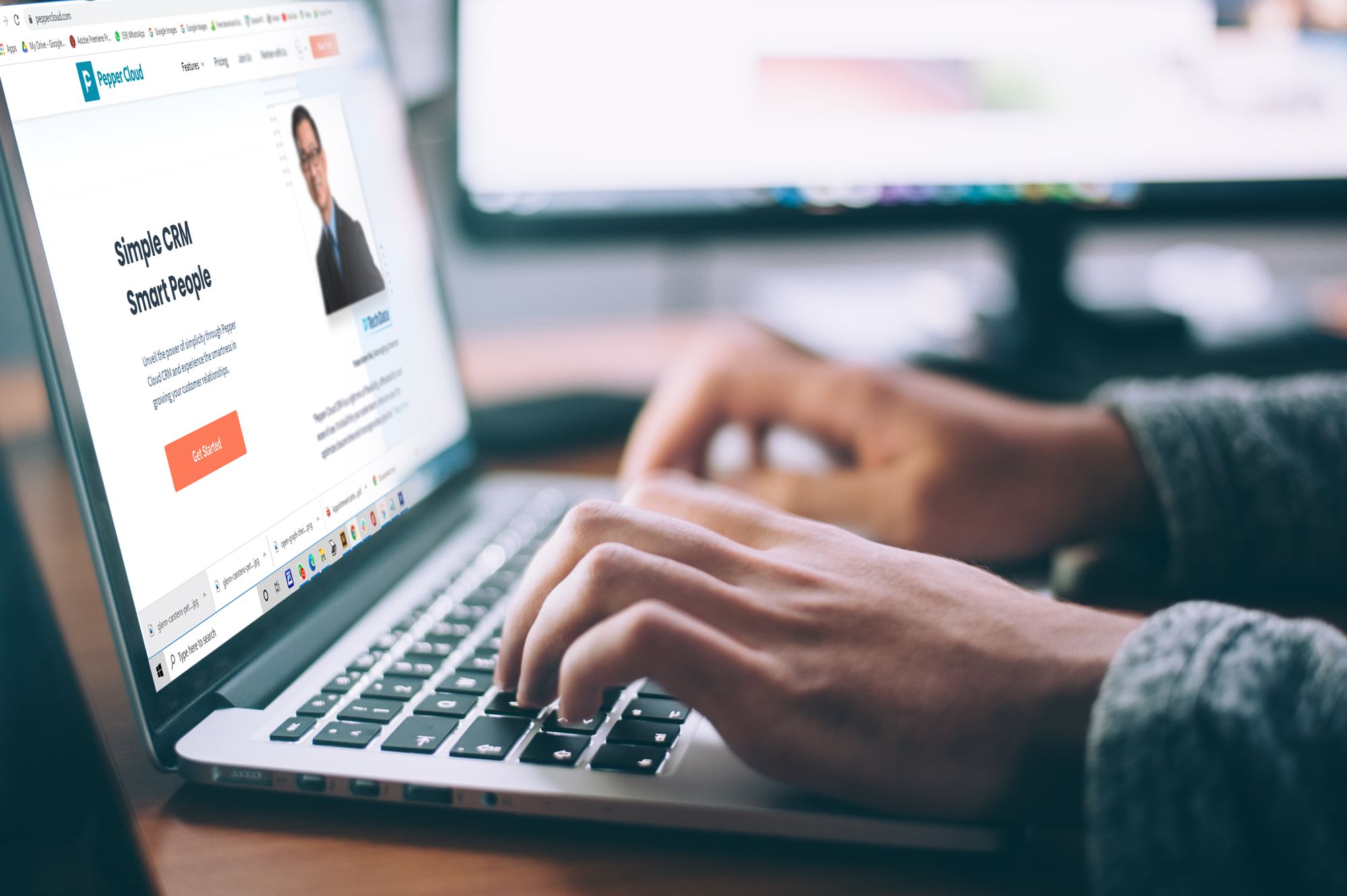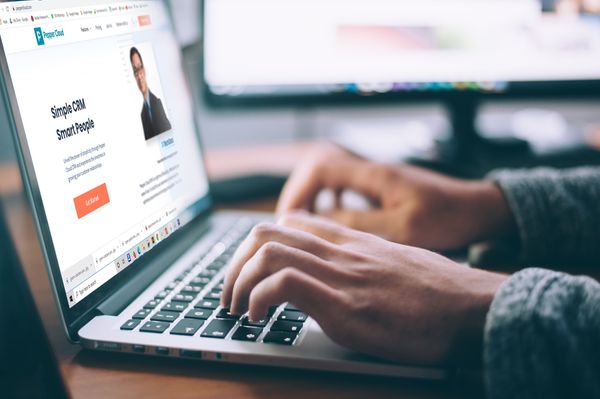 Have you ordered anything from Amazon, the e-commerce goliath?
Of course, who hasn't?!
We all are familiar with Amazon, a household name for online shopping. But, have you ever thought about how Amazon became the world's leading online retailer from being just an online bookseller?
The answer is simple: through their customers and with the help of their customer relationship management (CRM) software.
Amazon provides their customers with everything they want. They provide tailored offers, personalised recommendations, and promotions based on the individual's purchase history, and they make their customers feel valued. And this strong emphasis on customers and their choices formed the strong foundation for Amazon's success.
Yes, being intuitive about your customers and having a strategy for Customer Relationship Management can help your business grow. But, SMEs often have the following questions:
What is a CRM?
How did CRM evolve?
What are the various types of CRM software?
Why should you use a CRM?
How do I know if my company needs CRM?
How to successfully implement a CRM?
We have answered all those questions. Here is everything you need to know about CRM!
---
What is CRM system and how did it evolve?
CRM stands for "Customer Relationship Management". As the name suggests, the CRM software manages your relationships with your existing and potential customers. The goal of the CRM tool is simple: to improve your business relationships. How can a simple CRM make it happen?
A CRM system can help your business in numerous ways. Let's list a few:
It increases sales productivity by providing your sales team with a centralised tool to monitor leads, manage sales pipelines and generate sales forecasts.
It provides all relevant customer information to your sales team including customer details, their preferences, key decision-makers and the like.
It helps you stay connected with your customers, streamline the sales processes, and brings transparency to the entire sales organization.
It helps your marketing team by nurturing the leads through EDM over time. Welcome to the world of Drip Marketing!
It helps you in understanding your customers' behaviour and assists in optimising your marketing strategies.
It improves customer retention with the help of features such as sentiment analysis, automated ticketing, and customer service automation.
It assists you in providing efficient customer service.
And in many more ways!
According to Investopedia, "CRM can be defined as a set of strategies, practices, and guidelines that would be followed by organizations to interact with its customers. From the organization's point of view, this complete relationship encompasses direct interactions with customers, like sales and service-related processes, and forecasting. Precisely, CRM serves to enhance the customer's overall experience."
But, how did it all start? Let's learn about the evolution of CRM!
---
The Evolution of CRM
The term "CRM'' has been coined recently. But the customer relationship management strategies and solutions started a long time ago. It is as old as the trade that dates back to 20,000 years. Considering what was required to be a successful trader or businessman back then and now, very little has changed.
The traders of the palaeolithic times understood the importance of nurturing customer relationships. (otherwise, how would they build their business during ancient times, a non-digital era?). They kept track of their buyers and sellers in the supply chain, their location, and their product choices.
With the increase in the trade, there was a need to maintain accounting to determine who owned what, or who owed what to whom. And with various requirements of performing a business, "CRM" took birth and evolved with time.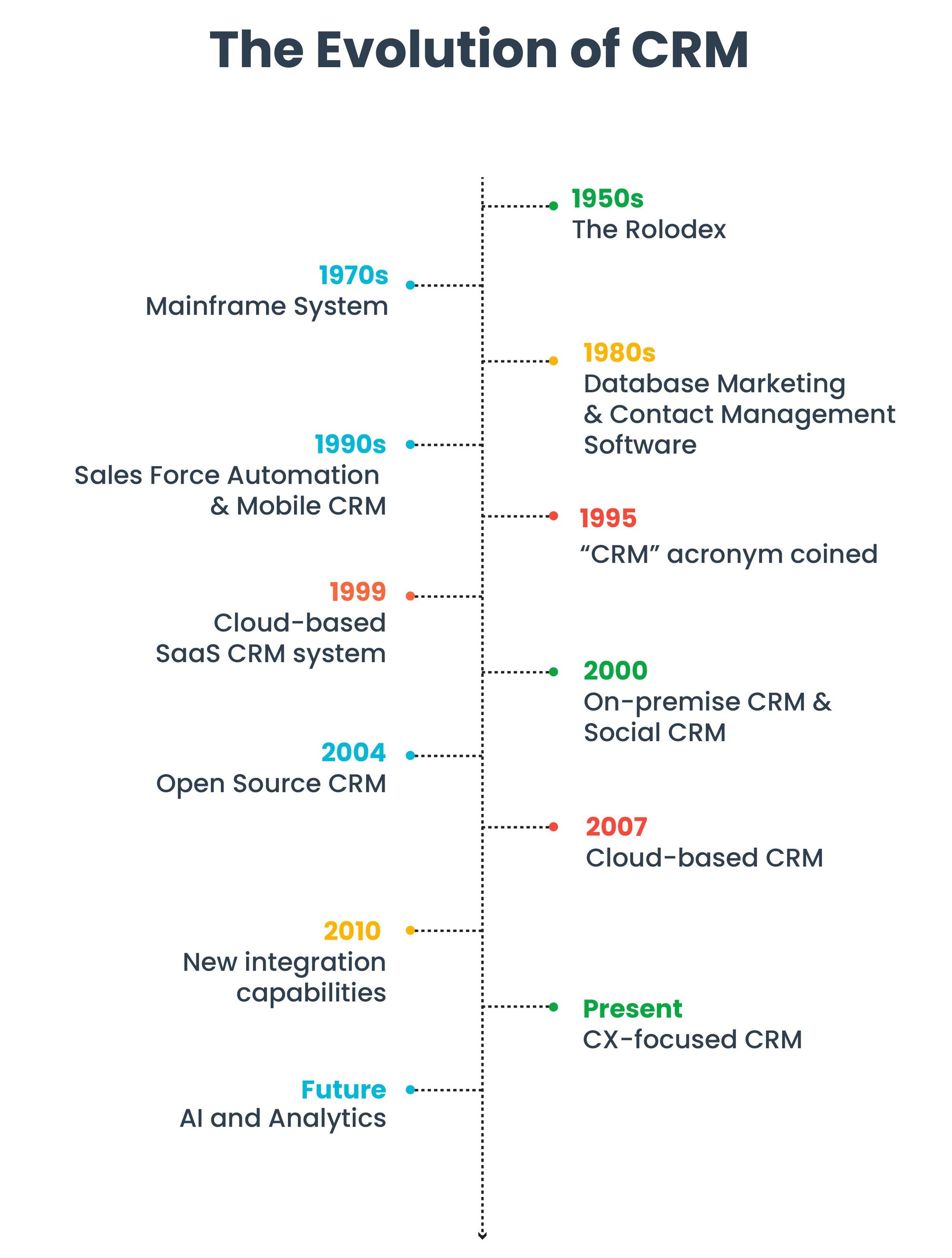 Early 1950s: The Rolodex
Rolodex, the primary form of CRM, was used from the early 1950s to the late 1960s. It was used along with folders in filing cabinets and personal organizers.
Early 1970s: Mainframe System
As the mainframe computers increased in popularity, the business could register necessary customer information such as name, contact details in a digital format.
Early 1980s: Database Marketing
The first CRM systems gained their popularity through the businesses that adopted database marketing. Businesses collected the customer information but had no option to organize or respond to it.
Late 1980s: Contact Management System
Conductor Software launched ACT! - a digital version of Rolodex but what made it unique is a built-in contact management tool. The tool marked the beginning of outbound sales calls or cold calls to the customers.
Early 1990s: Sales Force Automation
New features such as tracking and analyzing the customer data, were added to database marketing and the rest of the tasks were automated. This led to Sales Force automation. Siebel Systems became the most popular SFA provider.
1995: CRM Acronym
The term "CRM" was coined.
Late 1990s: Mobile CRM
Siebel Systems released the first-ever mobile CRM. It was called Siebel Sales Handheld.
1999: Cloud-based SaaS CRM System
The first-ever cloud-based SaaS CRM system came into existence. This is CRM software hosted in the cloud. In other words, the customer information will be stored and accessed through the internet.
Early 2000s: On-premise CRM
On-premise CRM industry took over in the 2000s. It was mainly invented for corporate-wide process automation of large organisations.
2004: Open source CRM
CRM systems evolved to open-source CRM systems. The open-source CRM software used open-source programs. The source code of the programs was available for the public for use and/or modification.
2007: Cloud-based CRM
The cloud-based application development program was combined with SaaS to enable the customisation of web-based CRM.
Late 2000s: Social CRM
The rise of the social media era led CRM from being just a transactional tool to an interactive tool. Customer interactions, social media automation and customer service became highly important.
2010s: Introduction of New Integration Capabilities
With the rise of business intelligence services and communication systems, integrations, improvements of data analytics and reporting, mobile access, involvement of AI and machine learning increased.
The present: CX-focused CRM
There is a transition from CRM strategy for marketing, sales, and service to CRM strategy to enhance the data personalization for customers.
Future of CRM: AI and analytics
CRM providers such as Pepper Cloud, are continually improving the products with AI, machine learning, and analytics and ensuring to provide the best to their customers.
---
Different Types of CRM models
While the main intention of CRM is to grow the business, the reality is no one-size-fits-all. Hence, the different types of CRM software fit different types of business.
CRM are mainly of three types: Operational CRM, Analytical CRM, and Collaborative CRM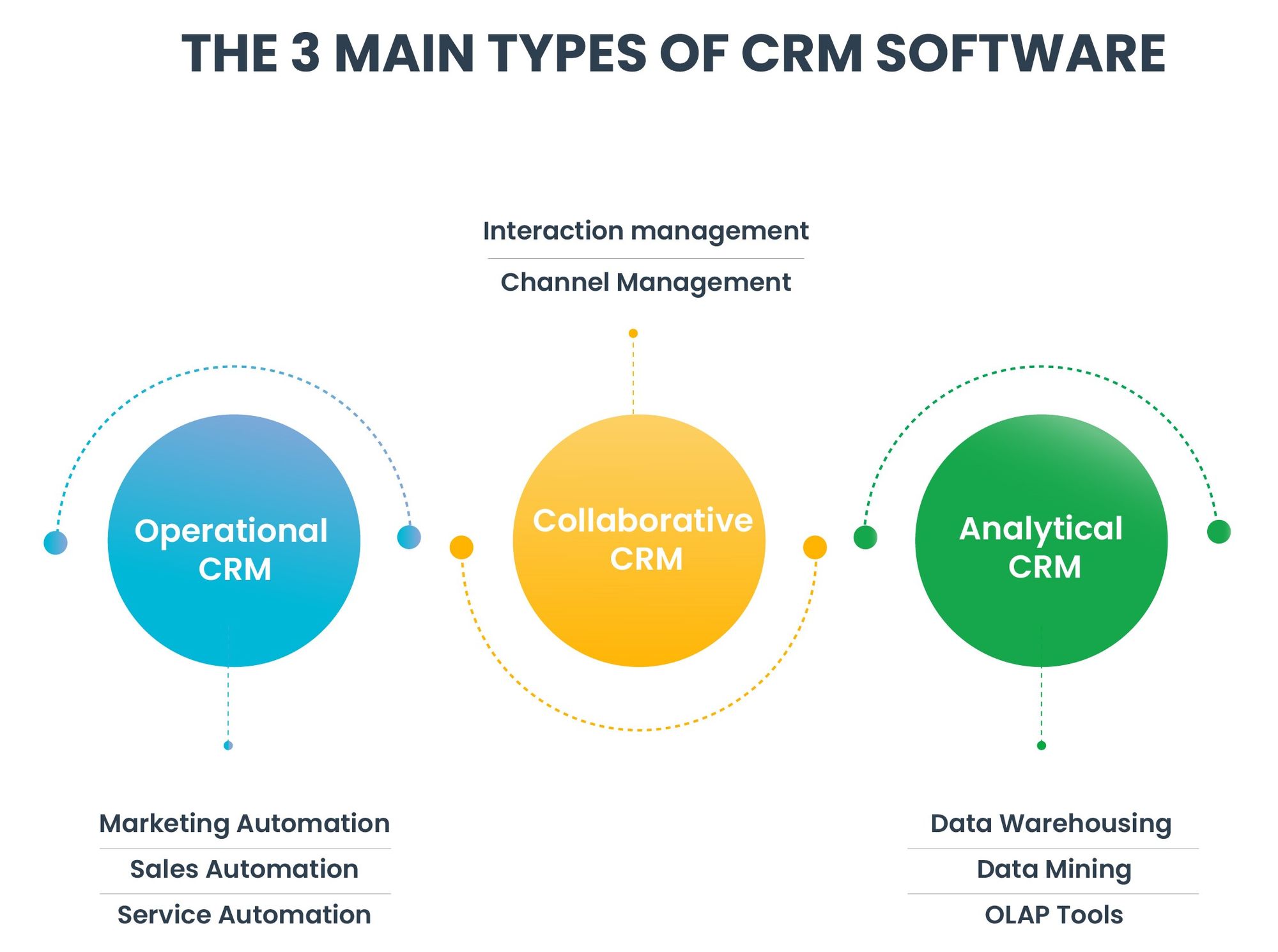 1. Operational CRM
Operational CRM is used for generating leads, nurturing the leads, converting them to customers, capturing the required customer data, and providing efficient service throughout the customer lifecycle. This is achieved through three main features.
Sales Automation: Sales CRM is intended to increase sales efficiently and effectively by automating the sales process. It includes sales modules such as sales pipeline, lead management, sales forecasting, etc.
Marketing Automation: This process eases the marketing efforts of the team by automating mundane tasks such as coordinating email campaigns, sending out communications at a scale, etc.
Service Automation: The purpose of this process is to provide the best customer experience to your customers by fixing their problems. This includes customer call management, service quality monitoring, etc.
2. Analytical CRM
Analytical CRM helps your management, marketing, sales, and support personnel to gather data such as customer needs and behaviours, from various touchpoints and analyse it effectively.
The most important aspects of Analytical CRM are
Data Warehousing: to collect, integrate, and prepare the customer data for analysis.
Data Mining: to discover patterns in large data sets.
OLAP Tools: Online Analytical Processing (OLAP) tools to analyse the data stored in the database.
3. Collaborative CRM/Strategic CRM
As the name suggests, Collaborative CRM brings the customers' information to your marketing, sales, technical, and support team. It aims to improvise the synchronicity among different departments of the business and provides the necessary information of customers' needs, wants, and interests.
The two definitive components of this type of Collaborative CRM are
Interaction Management and Channel Management.
Interaction Management: To track every interaction between your team and your customers.
Channel Management: To analyse the information gathered by interaction management and decide upon which channel of communication is best suited for your customer.
Now we have understood how different types of CRM software can help different businesses. But how to know if your business is ready to implement CRM? We have answered that too.
---
How do I know if my company needs CRM?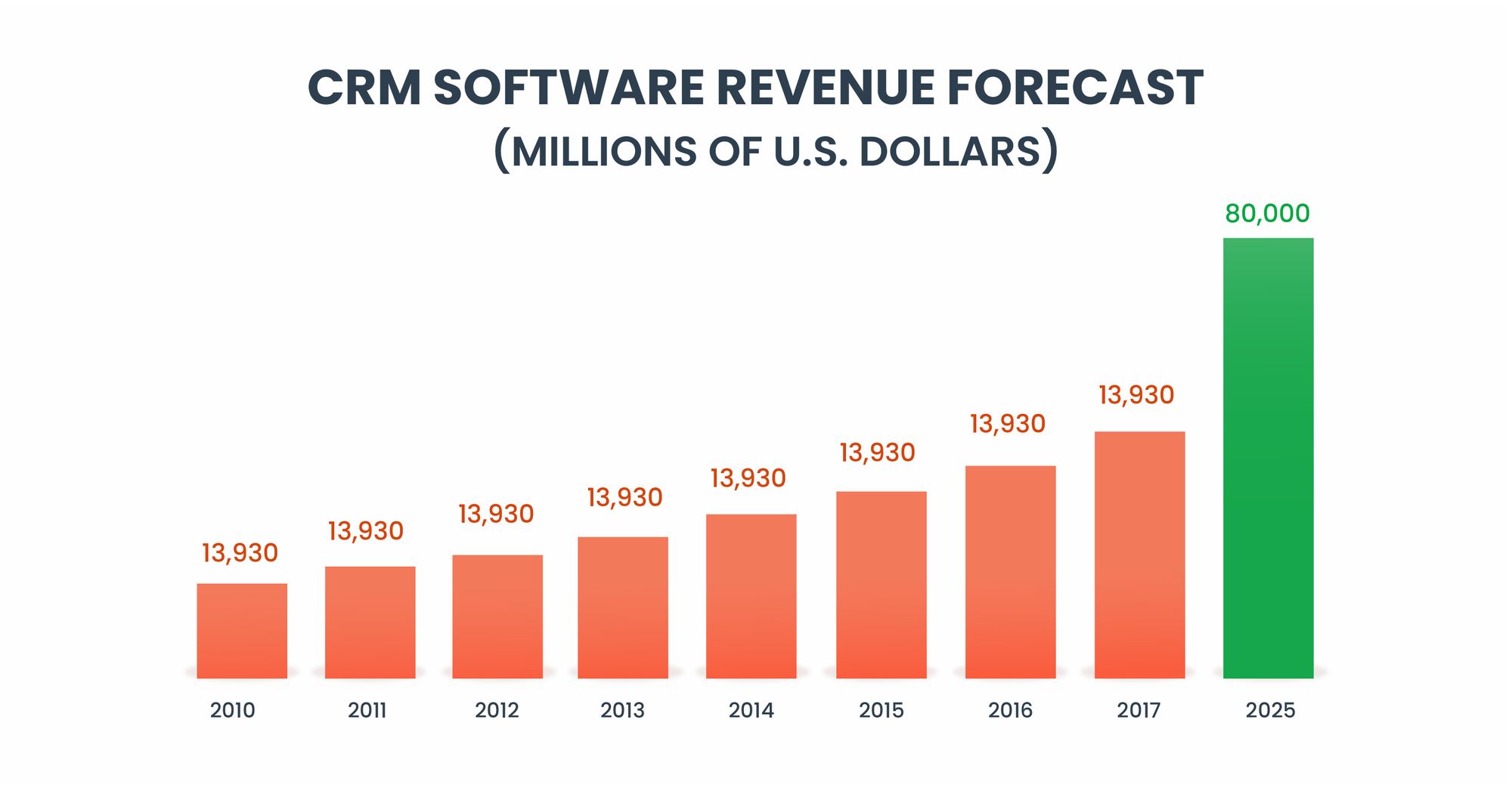 In the age of digital connectivity, a report by Gartner declared that CRM software revenues are overtaking database management systems and are progressing towards becoming the largest of all the software markets!
Why is that?
CRM is a robust tool that helps you to stay connected with the customers. But "does your business need this?" or "Is your business ready for CRM?" are the questions to be answered.
Here are a few indications that show your company needs CRM.
It is becoming increasingly tedious to visualise the relationships between your customers, companies,  and opportunities.
You are shifting from one tab to another, from one sheet to another, from one document to another to find email addresses, conversation history, and other details of customers. In other words, you are storing customer information in multiple places and it is becoming cumbersome for your team and thereby reducing team productivity.
An employee leaving the company causes a potential loss of customer data because data was maintained in an unstructured format and hence difficult to decipher.
You are struggling to provide personalised customer service and your customers are feeling unvalued.
You are struggling to manage your customer engagement strategy, marketing strategy and are unable to analyse the effectiveness of your strategies.
You are wrestling to find effective ways to future-proof your business.
When your business and your team is experiencing the above challenges, you know your company is ready for a comprehensive solution such as a CRM system. But how to successfully implement CRM Software? What are the factors that influence it?
---
Tips for a successful CRM Implementation
We all agree that CRM is a booster for business growth. But, implementing it appropriately is crucial too. From the "initial implementation" to "go-live with the final system",  you will have to consider a few aspects for a successful CRM rollout.
Assess your business needs. List down the areas where you are struggling such as - generations of new leads, tracking sales opportunities, tracking salesperson performance and so on.
Make sure you have local support for the product. Implementing and optimising CRM takes time and with the evolving nature of technology, it's very important that you engage a  company that understands your needs and keeps you ahead of the curve.
Be aware of the integration requirements between various other tools being used in your company and your CRM. Common examples are - integrating CRM with your website, with various social channels like Facebook and Twitter and with communication tools such as WhatsApp and telephony.
Ensure you have the automation scenarios ready to be implemented.
Create buy-in from your sales staff and provide adequate training to your team members and executives.
After you successfully deploy the CRM system, start your CRM assisted business growth journey.
---
How to use CRM?
Once you have implemented the CRM, it's time to put it to use.
Here is how to use CRM.
Add your salespeople into your CRM system.
Create sales pipelines and sales stages as per your business need.
Import your contacts and accounts.
Integrate the tools you use with CRM. Pepper Cloud CRM can integrate with Gmail/Office 365, Mailchimp, Xero, Zoom, WhatsApp, and other necessary tools.
Create and integrate web forms with your website and social media channels to capture lead information
Set up your dashboard to track your team performance.
At last but not least, utilise the CRM effectively with the help of the CRM support team.
---
In a nutshell,
Businesses are posed with extensive challenges. From struggles of identifying the right lead to analysing the right mode of communication, to timely communication with the potential customer, all customer-facing activities can be tricky.
Good news? All these can be tackled with CRM systems such as Pepper Cloud.
Bad news? It doesn't happen unless you take a step ahead and book a demo.
CRM systems like Pepper Cloud CRM resolve the challenges presented by complex workflows of fast-growing businesses. They empower your business through end-to-end sales funnel management and your sales team by streamlining and automating the process.
---
Further reading