CRM integrations and everything you need to know
With the powerful integration functionality of CRM, experience the seamless connection between CRM and your favourite business applications. Read this article to know everything about CRM system integration and how it can benefit your business.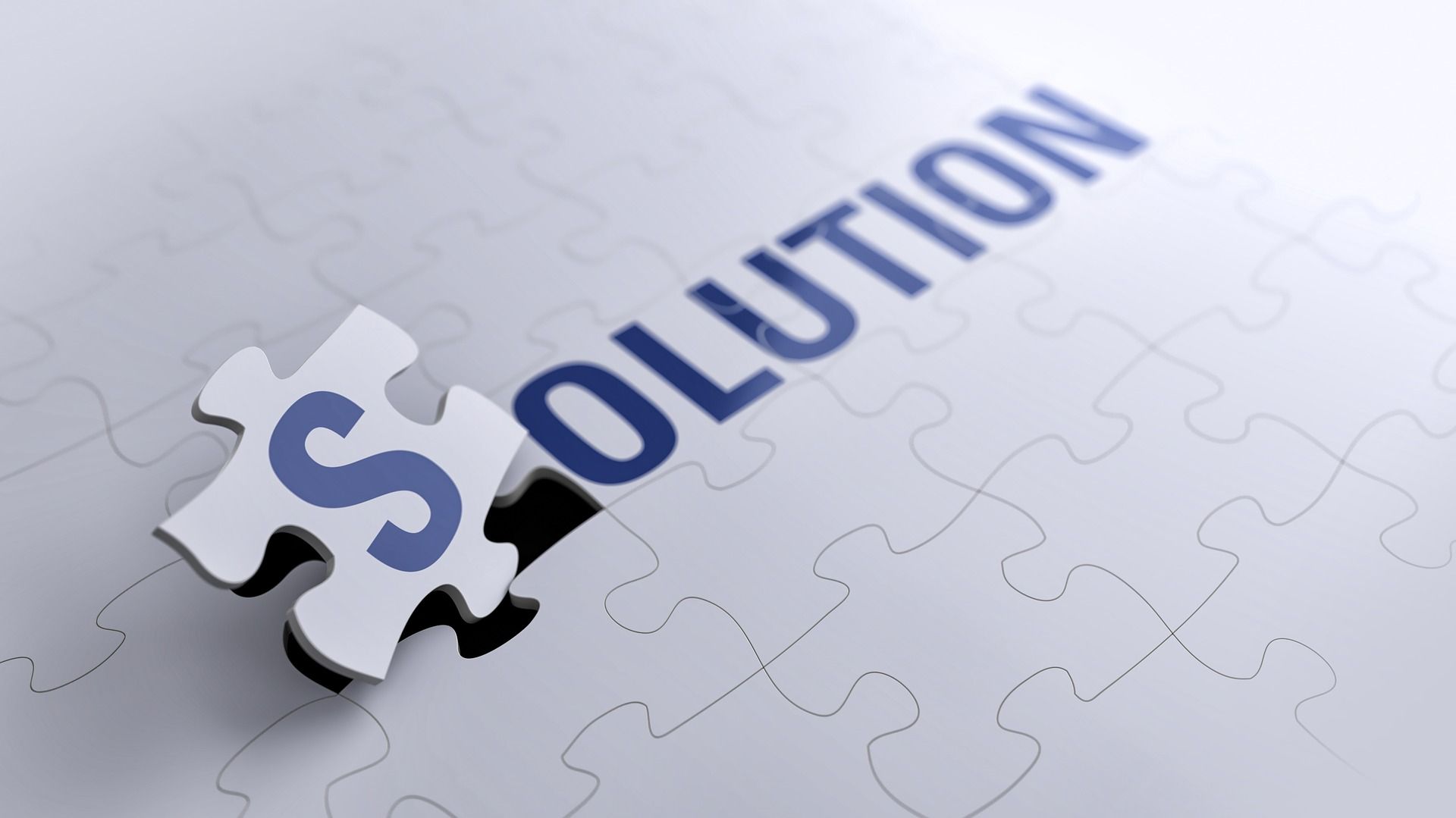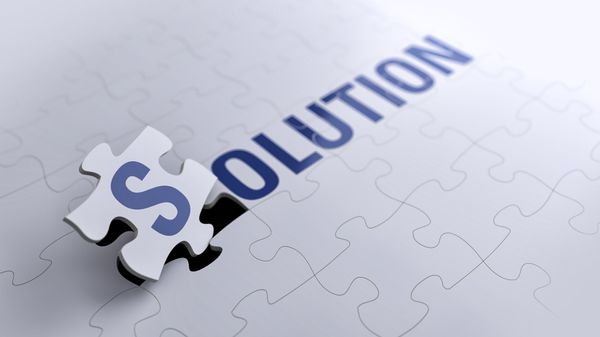 Customer Relationship Management (CRM) systems have matured into incredibly powerful tools with dynamic CRM capabilities. If you are amazed by the diverse functionalities of CRM software, allow us to introduce you to another way through which you can stretch and extend these functionalities for your business benefit.
Integrations.
CRM system integration unlocks the full potential of the system by integrating the CRM software with the sales stack and achieving a seamless workflow without switching between multiple tabs. But how can it help in your business operations? We will answer it for you.
In this article, we will answer:
What is CRM integration?
How can you integrate CRM with other business software tools?
Different types of CRM system integration
Benefits of CRM integration
---
What is CRM integration?
A CRM integration builds a seamless connection between CRM software and third-party applications so that the data can flow to and fro between the CRM platform and other applications. The goal of CRM system integration is to host a complete system that provides you with a whole view of your business and your customers.
---
How to integrate CRM with other applications?
CRM system integration can ease the process of end-to-end business management. But how to integrate the CRM system with other applications?
There are three ways to integrate CRM with other business applications.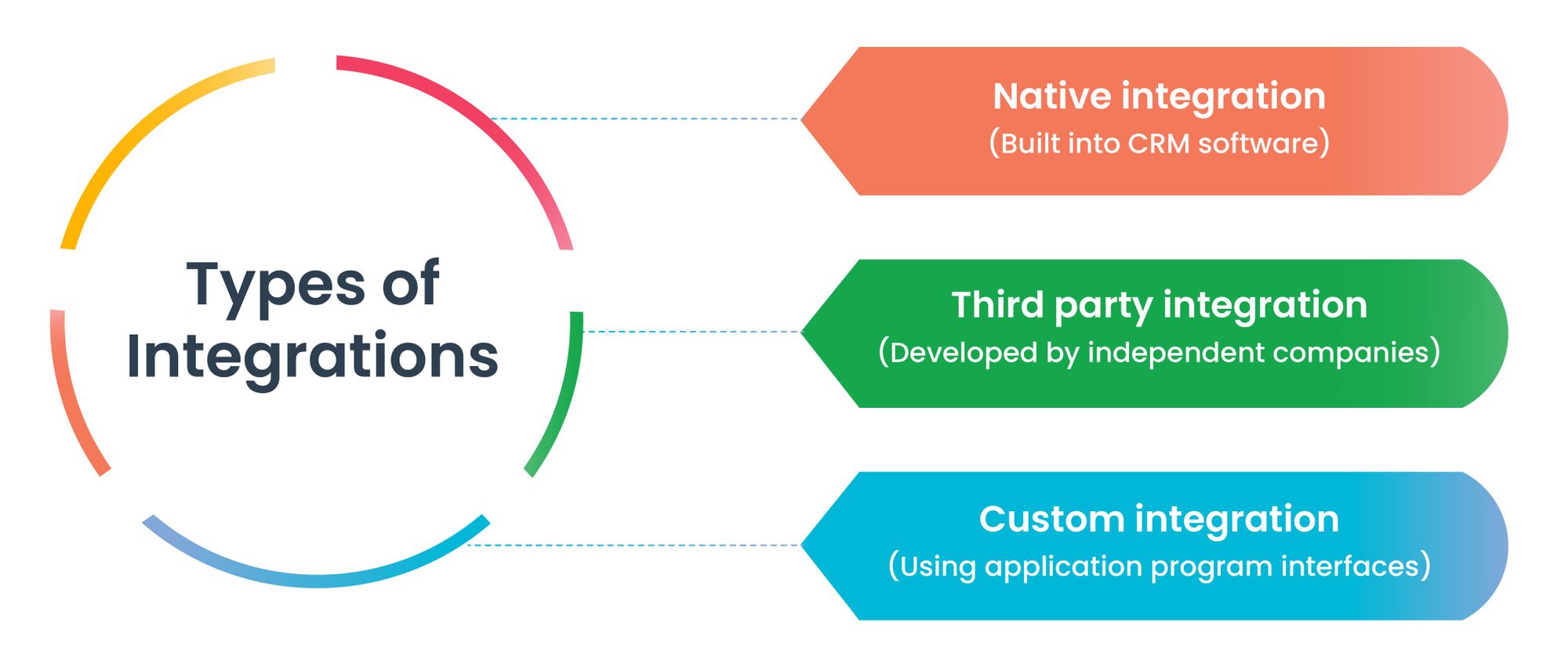 Native integration
Imagine being able to access multiple business tools without toggling between multiple tabs.
Sounds amazing?
Native integrations do just that.
Native integrations are the integrations that are created in-house by the CRM providers. With this, the CRM system can be connected to multiple business applications with just a click and you can run your business with utmost ease in no time. These are easy to implement and use. However, they are usually available only for the most popular tools such as Gmail, Outlook, Google Drive, Mailchimp.
Third-party integration
With 582 million entrepreneurs in the world and thousands of new business tools originating every day, it is impossible to have one single CRM that integrates with all the business tools.
To overcome this difficulty, fortunately, there are several CRM integration service companies that have come to the rescue. These third-party services connect CRM software with a wider range of business tools. One such third-party integration is Zapier. Zapier integrations allow you to automatically transfer information between CRM and over 1000 business tools.
Custom integration
Custom integrations are compassed with the help of the Application Programming Interface (API). An API is a software-to-software interface that allows programs to connect and interact with each other. All cloud-based applications or SaaS tools have a published library of APIs that allow the integration of the application with CRM.
The downside of this integration is that you need to have the technical expertise to set them up. Or if you have a CRM provider like Pepper Cloud CRM, the provider can help you and make the entire process of integration a breeze.
---
Must-have integrations in your CRM system
The overabundance of available CRM system integrations can tempt you to install all the available business tools. However, it is important to analyse the need critically and stay focused on integrating important business tools with your CRM software.
Here are a few must-have integrations for your CRM system.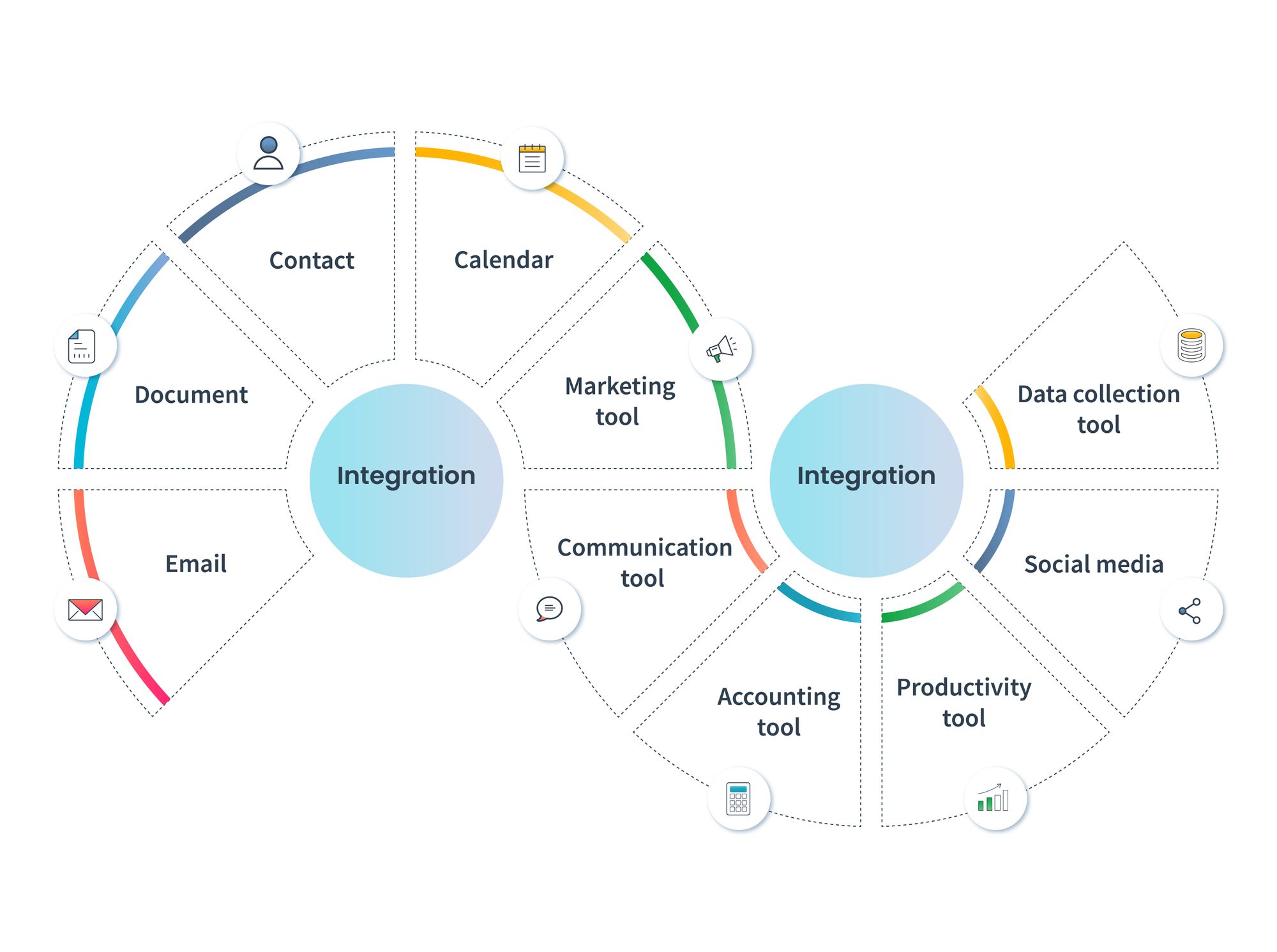 Email integration
Considering the fact that 80% of the buyers prefer to be contacted by email, it is inevitable for your sales team to spend lots of time in the inbox - to send cold pitches, contact potential customers, respond to the customer queries, and nurture customer relationships. However, wouldn't it be easier if your sales team can do all this right from your CRM?
CRM email integration facilitates this for your sales team. With CRM Gmail integration or CRM Outlook integration, your team can send work emails directly from CRM and log all your email without leaving the CRM inbox.
Pepper Cloud CRM can integrate with Gmail and Outlook and provide your team with 2-way sync and access to all the sales conversations. You can pick and add the contacts from the email conversations and add them to the contact list with just a click. On the other hand, you can install Pepper Cloud Google chrome extension to your Gmail inbox and add contacts, log emails to your CRM from your Gmail.
Contact integration
Let's face it. Managing contacts at multiple sources can be arduous. Hence, CRM contact integration provides one central platform to save all your contacts.
With CRM Google contact integration or CRM Outlook contact integration, you can either sync all the contacts and import chosen contacts and access them on the go.
With Pepper Cloud CRM Contact integration, you can keep the list of your contacts updated by automatically importing the contacts and mapping it with the existing contact fields or new contact fields.
Marketing tool integration
A solid marketing tool integrated with the CRM can transform and improve how you engage with customers. It can help you reach the right inbox at the right time with the right message.
Marketing tool integration such as CRM Mailchimp integration allows you to segment the customers, trigger personalised emails, and provide your team with deeper insights about your customers, their behaviour, and buying habits.
Document integration
Avoid the inconvenience of not finding the right records when you are working on an important business opportunity.
With Google Drive CRM integration and OneDrive CRM integration, you can store the relevant documents and access them anytime, anywhere. Based on the CRM, you can store different formats of documents in the CRM. However, it's important to remember that while these CRMs are digitalizing document management, hard-copy documents still need to be properly archived and stored for compliance and backup purposes.
Calendar integration
With CRM Calendar integration, you can save yourself from being double-booked. You can bring all your meetings, events, and appointments to a single platform - CRM, and save time and schedule important events quickly, easily, and without any hassle.
With CRM Google calendar integration or CRM Outlook integration, you can view your day-to-day activities visually and be reminded about scheduled events.
Communication tool integration
If you can streamline your communication with your customers and if it gets recorded in the CRM automatically, wouldn't it be advantageous to your sales team?
Integration of communication tools with your CRM can change the way your business engages with your customers. With calling tool software such as Zoom and Uber conference, live chat tools such as Intercom, WhatsApp and SMS tool integration, the communication details will be logged into your CRM for future reference and visibility.
Accounting tool integration
How closely do you track your revenue? Can you associate every penny you earned with its sources?
Accounting tools working in tandem with CRM helps you in this process. Xero, Quickbooks, and other similar accounting software help you in saving time on administrative tasks, track the revenue sources, and eliminate the chances of manual errors.
Productivity tool integration
Productivity tools such as Asana, Slack and Trello can help your business stay ahead of the curve. With Asana integration, Trello integration or other similar productivity tool integration with CRM, you can create tasks and assign them to your team members.  With slack integration, you can improve team coordination and productivity.
Social media integration
With over 3.6 billion people using social media globally, social media can be an essential sales tool for nearly every business. Integrating social media platforms such as Facebook, LinkedIn, and Twitter with your CRM can unleash the power of CRM with full-throttle.
Integrating your company's social media accounts with CRM provides you with deeper insights about your customers and extends the opportunity for your customers to reach you through multiple platforms.
Data enrichment tool integration
With data enrichment functionality, you can provide your business with a comprehensive and accurate profile of your potential customers. Incorporating data enrichment tools such as FullContact with your CRM can help you in improving the overall experience of your customers by tailoring your communication and offerings according to their requirements.
Data collection tool integration
Through data collection tool integration, you can capture the leads directly into your CRM. Some of the popular data collection tools that can be helpful for your business are Typeform, Jotform, SurveyMonkey.
Any leads generated by the data collection tools can be synced with the data in your CRM. However, web forms are another mode of data collection which are easy to use and implement. Read our blog to know how to build web forms and use them to generate leads.
---
How CRM integration can benefit your business?
Gartner predicted that by 2021, CRM would be the single largest revenue area of spending on enterprise software. That means that the businesses would invest heavily in CRM solutions. But why does CRM matter so much?
That's because CRM manages the flow of information without losing the track of information and storing everything at one central location. This is possible because of CRM integrations. Apart from these, there are numerous other ways through which CRM integrations can benefit the business. Know about those here:
Data integration: With CRM system integrations, you can save yourself from time-consuming and laborious manual tasks such as copying and pasting contacts.
Synergy between marketing and sales: By conceiving the marketing campaigns, executing them and deriving deeper insights for the sales team, CRM integrations can bridge the gap between marketing and sales teams.
Unleash the full potential: Interconnect the distributed data through CRM system integration and access all the integrated tools and the associated data from the comfort of your CRM.
Better customer support: To create a "wow" experience for your customers, you should have accessibility to customers' details and deeper insights into their choices. This is possible only with CRM system integrations that integrate CRM with various third-party applications.
Reduces the cost of sales: Studies show that businesses have a 60-70% chance of selling to an old prospect whereas only 5-20% to a new prospect. With CRM tool integrations, you can get a 360-degree view of the demands of your old and new customers, their cloud activities, spending behaviour details, and key conduct, and therefore, you could make use of this info towards elevating your business performance.
In a nutshell, CRM system integrations have numerous benefits to all sorts of businesses. It consolidates many business processes into one central platform and hence enables and empowers your teams to work productively and efficiently.
Do you want to know how your business applications can connect to the Pepper Cloud CRM system?
---
Further reading