CRM for Small Businesses: What, Why, and How?
Ever struggled with not having all the necessary information of the customer in one place? Most of the small businesses have! CRM tool can save you from the struggle.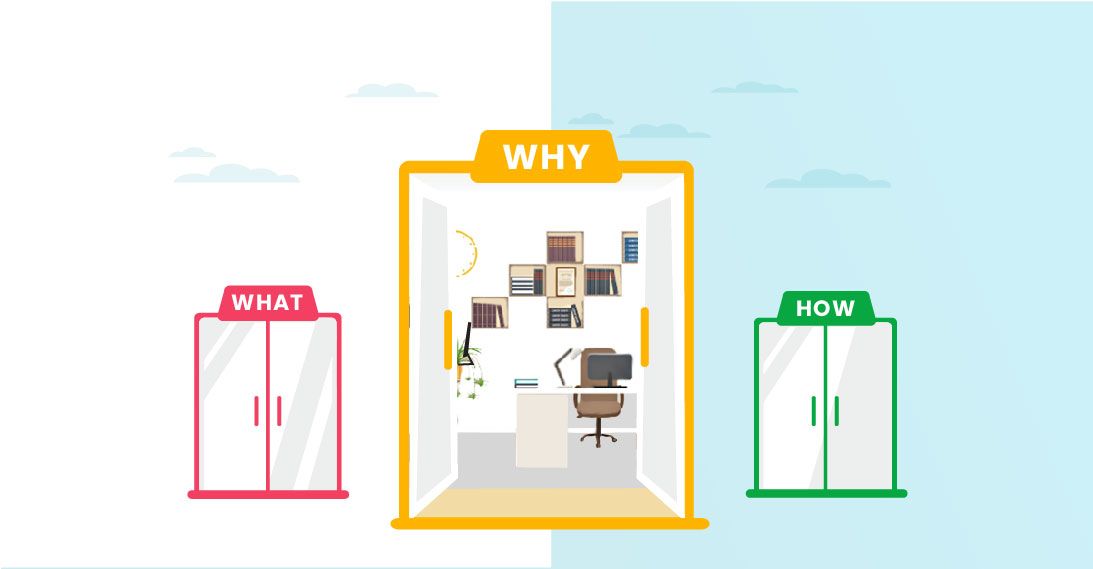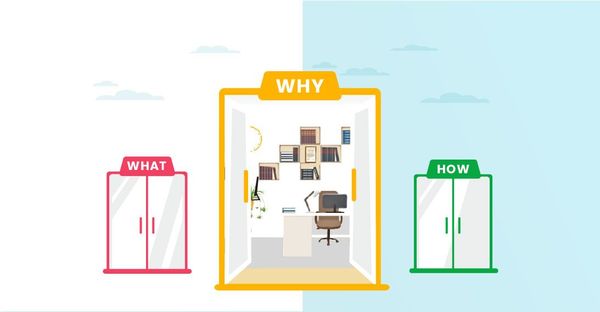 "The best business strategy of all is a satisfied customer!"
Have you been implementing the best business strategy yet?
Ever scanned through spreadsheets or dug through a stack of old business cards or scrolled through old emails to find particular information about your client? If you are nodding in agreement, all you need is reliable CRM software for your business.
When you started a business, you probably handled a handful of clients whose information you knew by heart. But, as your business grows, how can you remember the vast customer information and manage customer relationships? CRM for small businesses holds an answer for this! With CRM, small businesses can conveniently conduct lead management, opportunity management, and team management.
A CRM helps Small and Medium Enterprises (SMEs) perform tasks as simple as storing customer information and as complicated as automating the workflow process. But, before we further dig into how CRM can help in small business growth, let's first understand what is CRM.
---
What is CRM?
CRM stands for Customer Relationship Management. It is a tool or solution that helps businesses track and manage their customers' and prospects' interactions. In other words, CRM software is a multidimensional map that stores all the customer information at one central location, offers end-to-end sales management through sales pipeline and helps in streamlining the sales process by assigning the prospect to the team members, by creating action items such as sending proposals, contracts and performing necessary sales-related tasks.
---
Do small businesses need CRM?
Can a small business implement CRM?
How can CRM benefit small businesses?
Why is CRM important?
What can CRM do?
Do small businesses need CRM software?
Those are the questions that are asked time and again.
Well, do chefs really need a sharp knife? Fundamentally, no, they don't need it. But the tools boost the effectiveness of their jobs.
CRM does the same for small businesses.  CRM systems help in streamlining your day and improving your customer relationships. How do they do it? Let's see.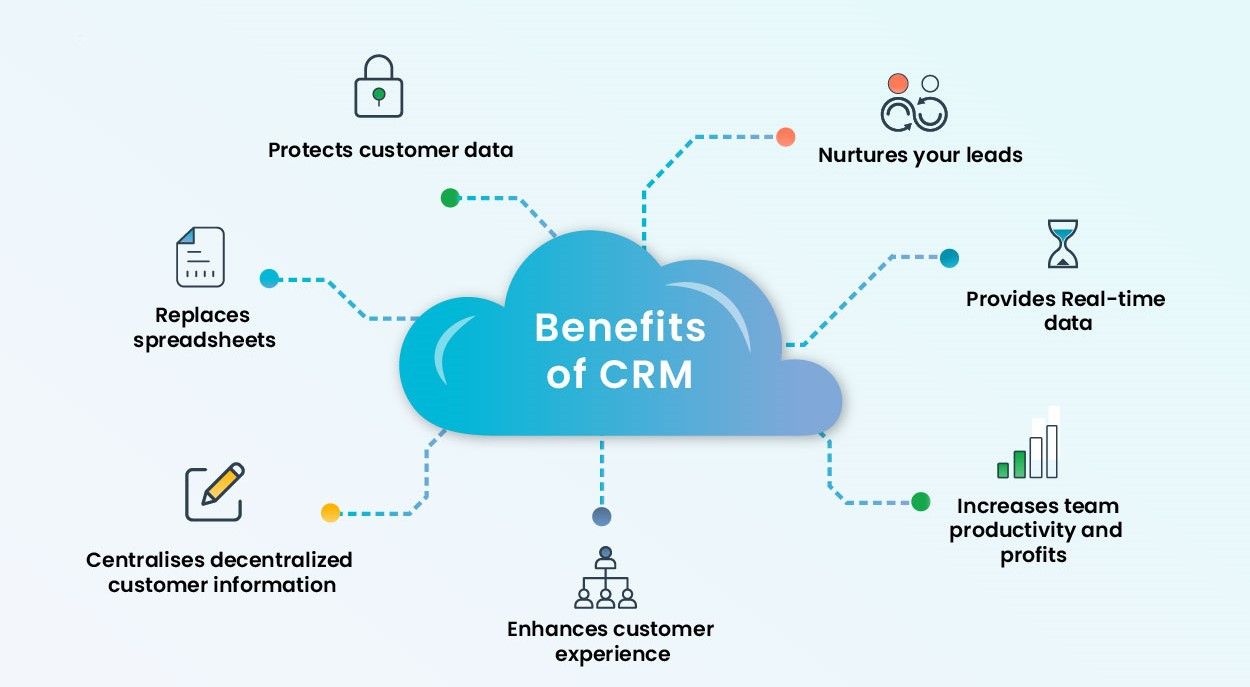 Nurtures your leads
As per a study, businesses make 50 per cent more sales when they are focused on lead nurturing.
That's because when the clients and the prospects feel valued and respected, they'll work with you in growing your business.
A good CRM system allows you to organize and access customer data easily. And in doing so, it assists your team to customize the communication plan. When your team can offer a truly personalized experience to your clients, your sales will go through the roof.
With CRM, you can build and customize the sales pipeline for your business segment, track your leads, enhance the visibility of the sales, analyze your sales cycle, and gain access to real-time sales projections.
Replaces spreadsheets
According to a study, 32% of the small businesses said they spend up to 60 minutes on data entry or manual tasks and 19% spend up to 120 minutes.
That's up to 1-2 hours a day! However, entering the data manually in multiple spreadsheets is neither smart use of time nor a long term solution.
A CRM system helps small businesses by consolidating the contact information, meetings notes, conversation history, etc., into one place and hence, making it easy to conduct business.
Enhances customer experience
We know, "The key for any global business is communication"!
However, capturing the data of customers and utilizing it appropriately to build the sales funnel has always been a challenge to most businesses. CRM plays an important role in facilitating your team with the right information about the customers, their conversation history, their buying patterns, and other necessary information.
In other words, the customer notes, conversation history, automated reminders, and triggered action alerts in the CRM tool can help small businesses improve the customer experience by having effective conversations and by tailoring it to the specific needs of the customers. The seamless communication between the prospects, marketing team, and sales team can create a path for your business success.
Provides Real-time data
CRM provides you and your team with real-time data capabilities and helps you get insights on-demand. Hence, helping your team to identify and optimize the campaigns, grab the opportunities and ensure that you are on track with your goals.
Centralizes decentralized customer information
Ever switched between different tools or files to access sales information, marketing data, accounting knowledge, etc. of a client? If you have, you know how frustrating it can be to access siloed data every time you need information.
In contrast, Imagine being able to access customers' order history, conversation history, activities associated with sales (such as calls, emails, demos, etc.), social media handles, customer support requests, marketing analytics, everything at one place.
CRM is capable of offering all the information of a customer at a centralized location through cloud technology. And thereby, allowing your team to access the updated information anytime, anywhere.
Protects the customer data
The customer data that you save in your CRM software is safe and secure. Because CRM products such as Pepper Cloud CRM, are often protected with multilayered data security methods. Hence, the CRM tool is the last thing on the hackers' list.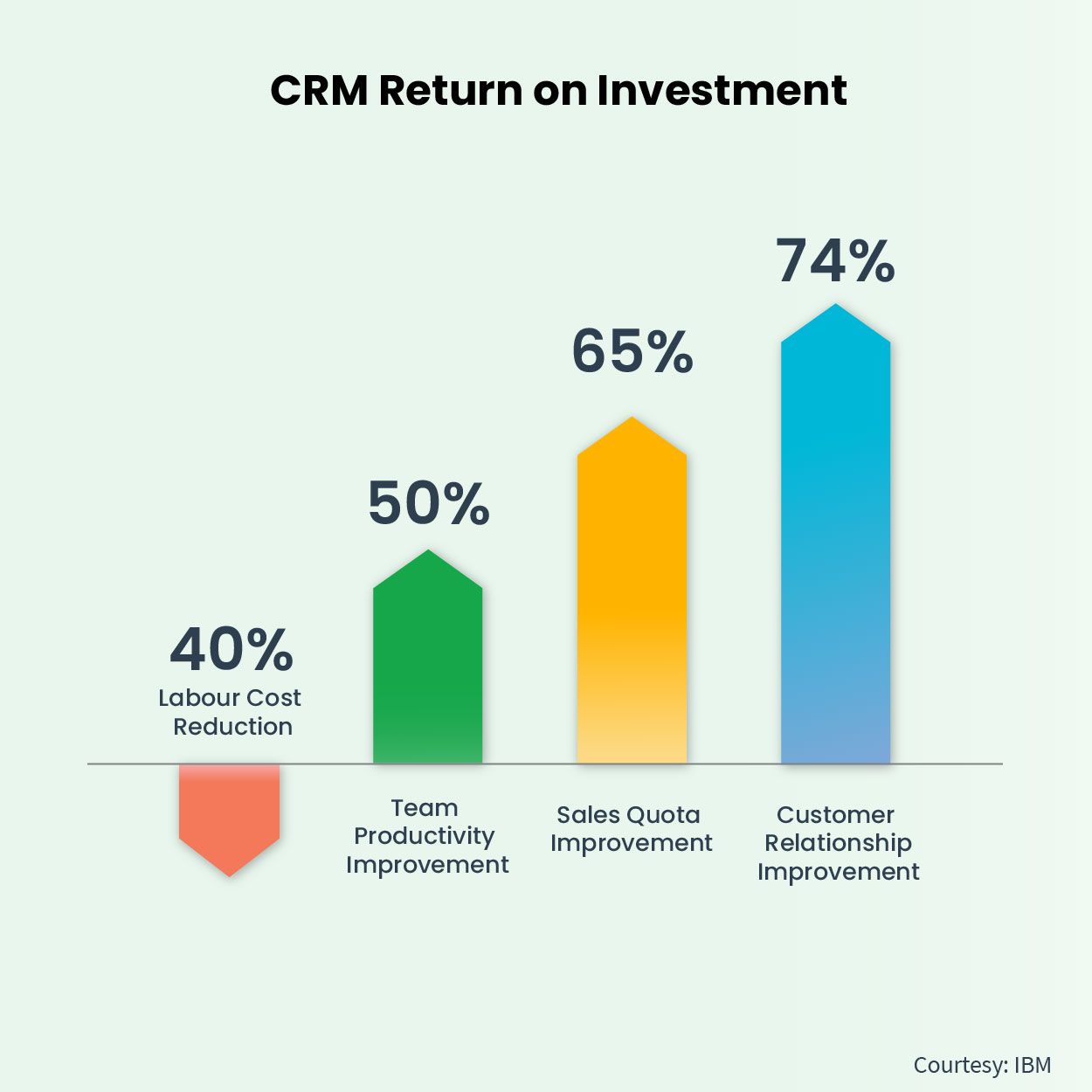 Increases team productivity and profits
Using a CRM to track the customer data and your team's interactions with them helps in analyzing which customers need extra attention. And hence, improves the team efficiency and productivity. In simpler words, CRM packages for small businesses facilitate business growth.
---
What to look for in CRM for small businesses?
According to statistics, there are at least 600 companies out there building CRM tools and systems, for various sized businesses. And each of these CRMs come with different features and functionalities. But which one is apt for your small business?
Use the following CRM checklist!
Ease of Use
According to Inside CRM, 65% of sales professionals find ease of use the most important CRM feature.
A convenient CRM should be intuitive, easy to implement, learn, and navigate. Otherwise, your team may just stay away from CRM.
Integrations
CRM system is intended to streamline your business operations. Hence, before choosing a CRM for your business, make a list of technologies your team uses. A CRM that integrates with most of those technologies is certainly the best sales CRM for your business.
Customizable
The requirements of every business are unique. However, the CRM that can be fine-tuned to fit the needs of your business is the CRM you should be looking for.
Local Support
Let's face it! You are good at what you do. But an extra hand to guide you with the best practices can be highly advantageous. A team of CRM professionals who are available at your service when you need them will help you understand the CRM tool and use it as effectively as possible.
Scalability
Your business will grow. But is your CRM flexible enough to upgrade with you? Conversely, do you have an option to downgrade the functionalities of CRM, if it needs to be? - Ask before you choose.
Cloud-based
With cloud-based CRM, you can enjoy multiple benefits such as: low initial investment, no software licensing costs, data is handled in the cloud, affordable service costs.
---
In a nutshell, your customers' experience is built on the relationship you cultivate with them. And CRM like Pepper Cloud is all about that.
Pepper Cloud CRM helps in streamlining the important administrative tasks such as keeping in touch with your customers, helps in managing the leads and opportunities, assigns the tasks and activities and alerts your team. What more? Pepper Cloud CRM is simple, affordable, intuitive, and just right for your small business growth.
Book a demo now to know how Pepper Cloud CRM can help grow your business.