CRM software for small businesses - What, how, and why?
A small business CRM software can help in managing sales, leads, accounts, opportunities and much more. Learn how to choose CRM for your business and use it beneficially.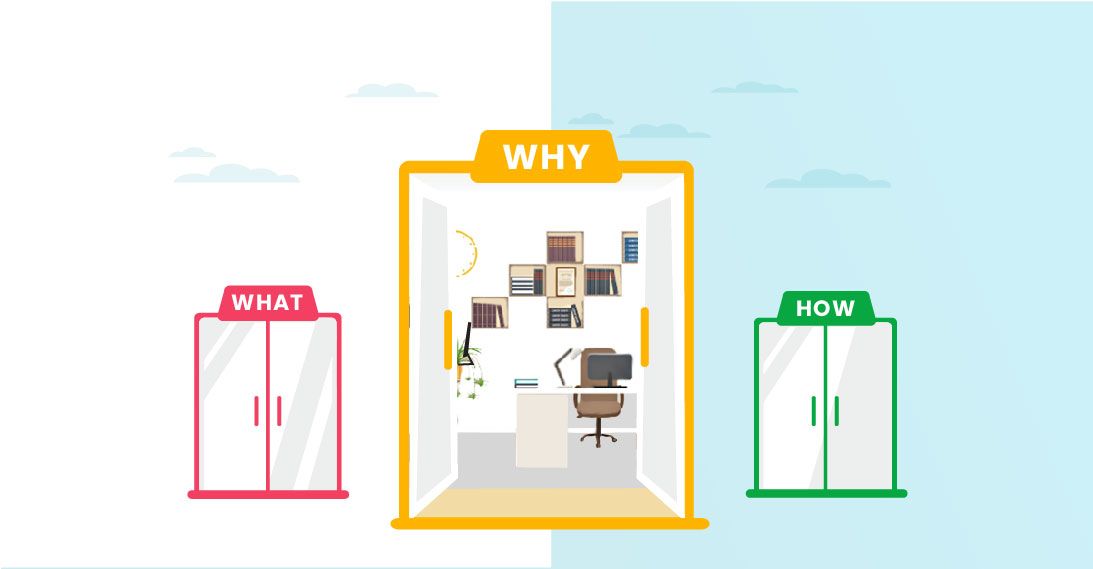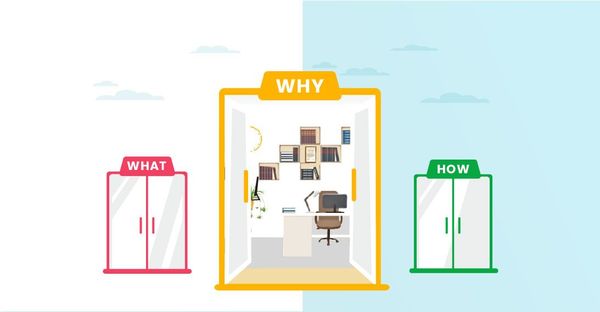 Ever scanned through your spreadsheets or dug through a stack of old business cards to find particular information about your client? Or maybe burnt your pockets to get various tools for Sales management, Lead generation, Quotation management, and more? If the answer to these questions is a resounding yes, it is time to discover a simple and effective solution: a reliable, fully-integrated CRM software designed for small and growing businesses!
A small business CRM software is a single tool that can unify your business processes and help you manage your sales, leads, and opportunities seamlessly. It performs tasks as simple as storing customer information and as complicated as automating the sales process.
Before we further dig into how CRM can help in small business growth, let's first understand what is CRM software and how does it work.
---
What is a CRM system?
CRM stands for Customer Relationship Management. It is a tool or a solution that helps businesses to build strong relationships with their clients in real-time by effectively handling sales, marketing, and communications via technology. In other words, CRM software is a multidimensional map that stores all the customer information at one central location and empowers your team to win deals faster while providing your customers with a personalised experience. On the other hand, a perfect CRM software for small businesses can offer end-to-end sales management through sales pipelines and help in streamlining the sales process.
---
Do small businesses need CRM?
If you are an SME, you might have often wondered: How does CRM software help? Can a small business implement CRM? Why should a small business use a CRM? What can CRM do for a small business? Do small businesses need CRM software?
Those are the common questions that are asked time and again.
Considering the fact that the best sales CRM software can increase sales by 29%, CRM software can just be the right tool that a small business needs.
In addition to optimizing business operations, a B2B CRM (Business to Business CRM) can play a pivotal role in the growth of your small business. Let's explore some key advantages that CRM offers to small businesses.
Helps you build a bond with your leads
As per a study, businesses make 50 per cent more sales when they are focused on lead nurturing.
That's because when the leads and the clients feel valued and respected, they will work with you in growing your business.
A good CRM system allows you to organise and access customer data easily. And in doing so, it empowers your team to customise the communication plan and your customers' sales journey. A truly personalised experience for your clients can boost your sales.
With CRM, you can build and customise a sales pipeline for your business segment, track your leads, enhance sales visibility, analyse your sales cycle, and gain access to real-time sales projections.
Digitalises your sales process
According to a study, 32% of the small businesses said they spend up to 60 minutes on data entry or manual tasks and 19% spend up to 120 minutes.
That is up to 1-2 hours a day! Entering the data manually in multiple spreadsheets is neither smart use of time nor a long term solution.
On the other hand, communication trends have evolved significantly, with millennials embracing platforms like Emails, WhatsApp, Facebook and other messaging channels to communicate, the demand for immediacy and effective communication has increased multiple times. Digitising and automating workflows can be a genuine solution in such cases.
A B2B CRM system can help you consolidate the customer details, conversation history, sales activities into a single software platform and create a digitally transformed sales journey that caters to the preferences and expectations of modern customers.
Enhances customer experience
We know, "The key for any global business is communication"! However, capturing the data of customers and utilising it appropriately to build the sales funnel has always been a challenge to most businesses.
By implementing a B2B CRM, you can gain valuable insights into every interaction with your clients, allowing your team to have a comprehensive, 360-degree view of customer details and conversations. This empowers your team with the necessary information to personalise the sales journey for each customer.
Provides actionable data insights
The best CRM for sales reps is the one that can provide access to accurate, information without any delays and offer deeper insights on the performance. This helps in determining the action plan to close deals faster and win customers effortlessly. Additionally, the sales performance reports generated by CRM can help you forecast your sales for the future and help you fill in the performance gaps.
Centralises decentralised customer information
Ever switched between different tools or files to access sales information, marketing data, accounting knowledge, etc. of a client? If you have, you know how frustrating it can be to access siloed data every time you need a piece of information.
Contrastingly, imagine being able to access customers' order history, conversation history, activities associated with sales (such as calls, emails, demos, etc), social media handles, customer support requests, marketing analytics, everything at one place.
CRM is capable of offering all the information of a customer at a centralised location through cloud technology. And thereby, allowing your team to access the updated information anytime, anywhere.
Protects the customer data
Businesses store important information about the customers in their databases such as their contact details, the conversations they had with the team, their buying patterns and their requirements. This could be just what the hackers might need. But thanks to CRM!
Unlike spreadsheets, a CRM can protect your data with multilayered data security methods and can keep your data safe and secure.
Increases team productivity and profits
Small business owners undoubtedly know the challenges of wearing multiple hats to manage leads, sales, accounts, and communications. Not to mention the struggle they go through to make the most out of limited resources.
A fully-integrated CRM system can do the heavy lifting by streamlining the business processes, providing easy access to the information your team needs, automating the workflow processes and thereby increasing productivity and team efficiency. In simpler words, the best sales CRM software for small businesses can facilitate business growth by empowering the team with various CRM features and functionalities.
---
What to look for in CRM for small businesses?
According to statistics, there are at least 600 companies out there building CRM tools and systems, for various-sized businesses. Learn about different types of CRM tools and decide which CRM suits better for your business needs.
Use the following CRM checklist to ease the process of choosing CRM!
Ease of use
According to Inside CRM, 65% of sales professionals find ease of use the most important CRM feature.
A convenient CRM should be intuitive, easy to implement, learn, and navigate. Otherwise, your team may just stay away from CRM.
Integrations
CRM system is intended to streamline your business operations. Hence, before choosing a CRM for your business, make a list of technologies your team uses. An all-in-one CRM that integrates with various tools like WhatsApp, Facebook, Zoom, Xero, GDrive, Mailchimp, Mailerlite and other useful tools is certainly the best sales CRM for your business.
Customisable
Every business has its own unique requirements, making it crucial to find a CRM solution that can be finely tuned to meet your specific needs. The ideal CRM for your business is one that can be customised and tailored to align perfectly with your operations and objectives.
Local support
Let's face it! You are good at what you do. But an extra hand to guide you with the best practices can be highly advantageous. A team of CRM professionals who are available at your service when you need them will help you understand the CRM tool and use it as effectively as possible.
Scalability
As your business expands, it's essential to evaluate the flexibility of your CRM. Can it scale and upgrade alongside your growth? On the other hand, it's equally important to consider if there is an option to downgrade CRM functionalities if the need arises. Before making a decision, ask yourself these crucial questions to ensure that your chosen CRM can adapt to your evolving needs.
Cloud-based
With cloud-based CRM, you can enjoy multiple benefits such as low initial investment, no software licensing costs, data is handled in the cloud, affordable service costs.
In a nutshell, your customers' experience is built on the relationship you cultivate with them. So, analyse different types of CRM and choose the best CRM software for SMEs that nurtures your customer relationships and grows your business.
---
Simple CRM software for small business
For small and medium enterprises seeking a CRM solution that is user-friendly, straightforward, and intuitive, Pepper Cloud CRM is the ideal choice. Designed to facilitate business growth, Pepper Cloud CRM provides a seamless and efficient experience for businesses of all sizes.
Pepper Cloud CRM is packed with a range of valuable features and functionalities, including sales and lead management, opportunity tracking, quotation generation, WhatsApp integration, and auto lead generation. By leveraging these capabilities, Pepper Cloud CRM empowers your team and puts you in control of your sales process. Take the first step towards accelerating your business growth by booking a FREE demo now and discovering the full potential of Pepper Cloud CRM.
---
Further reading