Glossary - A guide to CRM terms
In this CRM glossary, find out the key terms and definitions that are used in Pepper Cloud CRM software.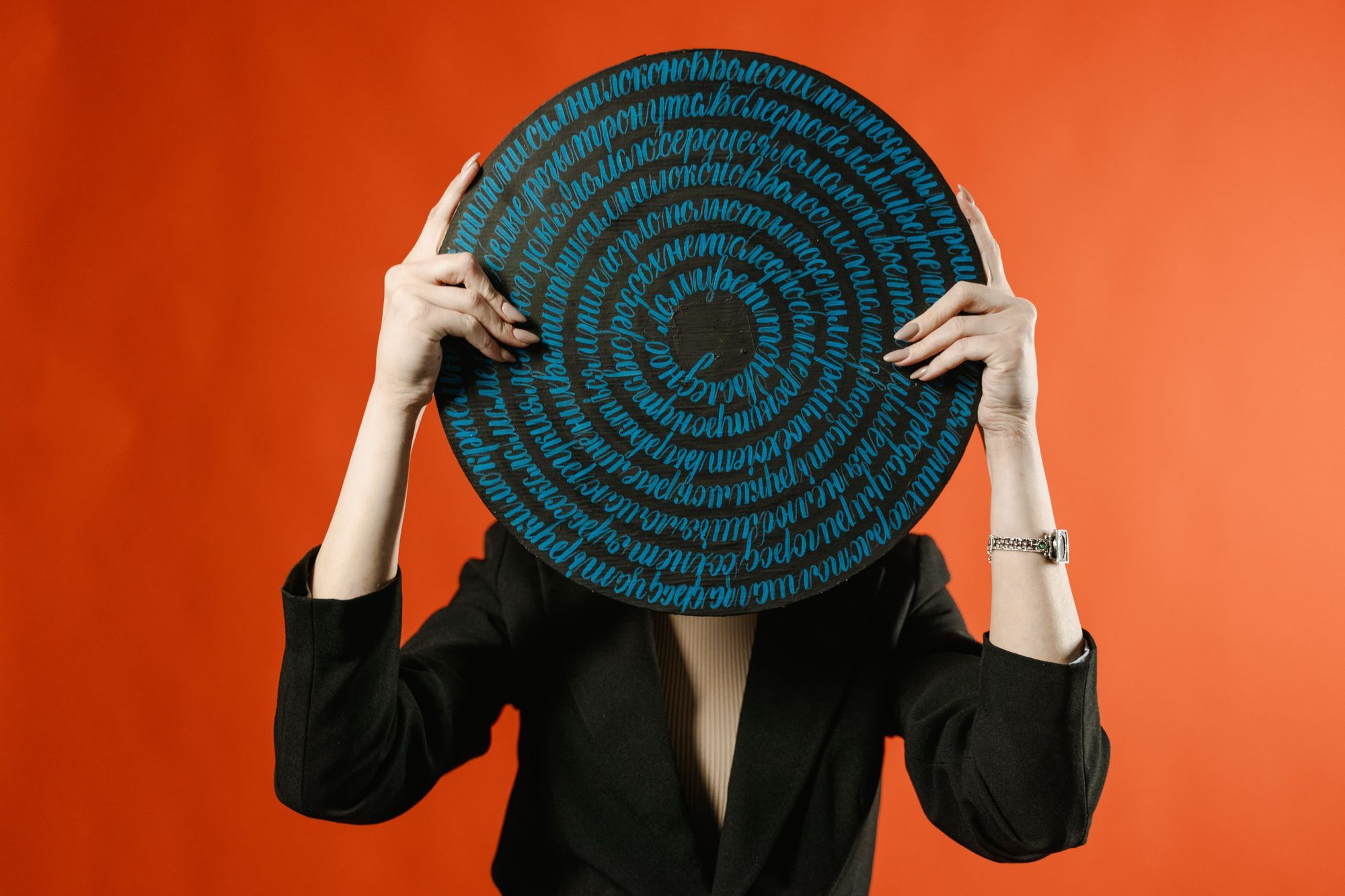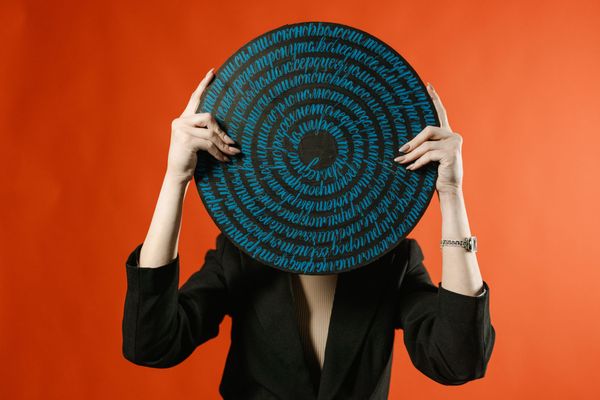 In 2014, Nucleus Research revealed that "CRM helps get a return of an average of $8.71 for every dollar spent". In 2021, the experts commented on the evolution of the CRM market and speculated that the returns may have increased to an average of $30.48 for every dollar spent.
The stat evidently highlights the benefits of CRM for businesses. However, you may struggle to experience these benefits if you are unaware of the CRM terms.
So, to help you navigate successfully through CRM software, we have compiled a list of CRM jargons and terminologies that are most used. Read on.

Account
In the CRM software, an Account indicates the companies you do business with.
Activities
Activities or sales activities are the history of the phone calls, emails, meetings, and other tasks that are performed by the team to achieve their sales objectives. These activities can be added to CRM software either automatically or manually.
API
Application Program Interface, also known as API, contains instructions, technical specifications, and other information that developers may need for CRM integration with other applications. In other words, an integrated CRM provides your business with centralised access to the different applications which you use to run your business.
Contacts
Contacts are the individuals with whom your team has business communications related to business opportunities. Each contact record stores the customer's name, contact number, email address, mailing address, and other related information.
There can be one or more contacts that may belong to a single account.
Contact management
CRM software can be a digital Rolodex for your business by effectively managing and organising the contact information about the clients, customers, and prospects. This helps in boosting sales as well as improving the quality of customer service.
Customer journey
Customer journey indicates a customer's lifecycle, right from their initial engagement with the brand, throughout the purchasing process, up until their conversion to become a customer.
CRM software
CRM software is also known as CRM system, CRM platform, CRM solution.
CRM software is a type of technology that helps in managing all aspects of a company's relationships and interactions with existing and potential customers. CRM software can help you in effective management of your contacts, accounts, opportunities, and sales.
Read more about CRM software in this blog.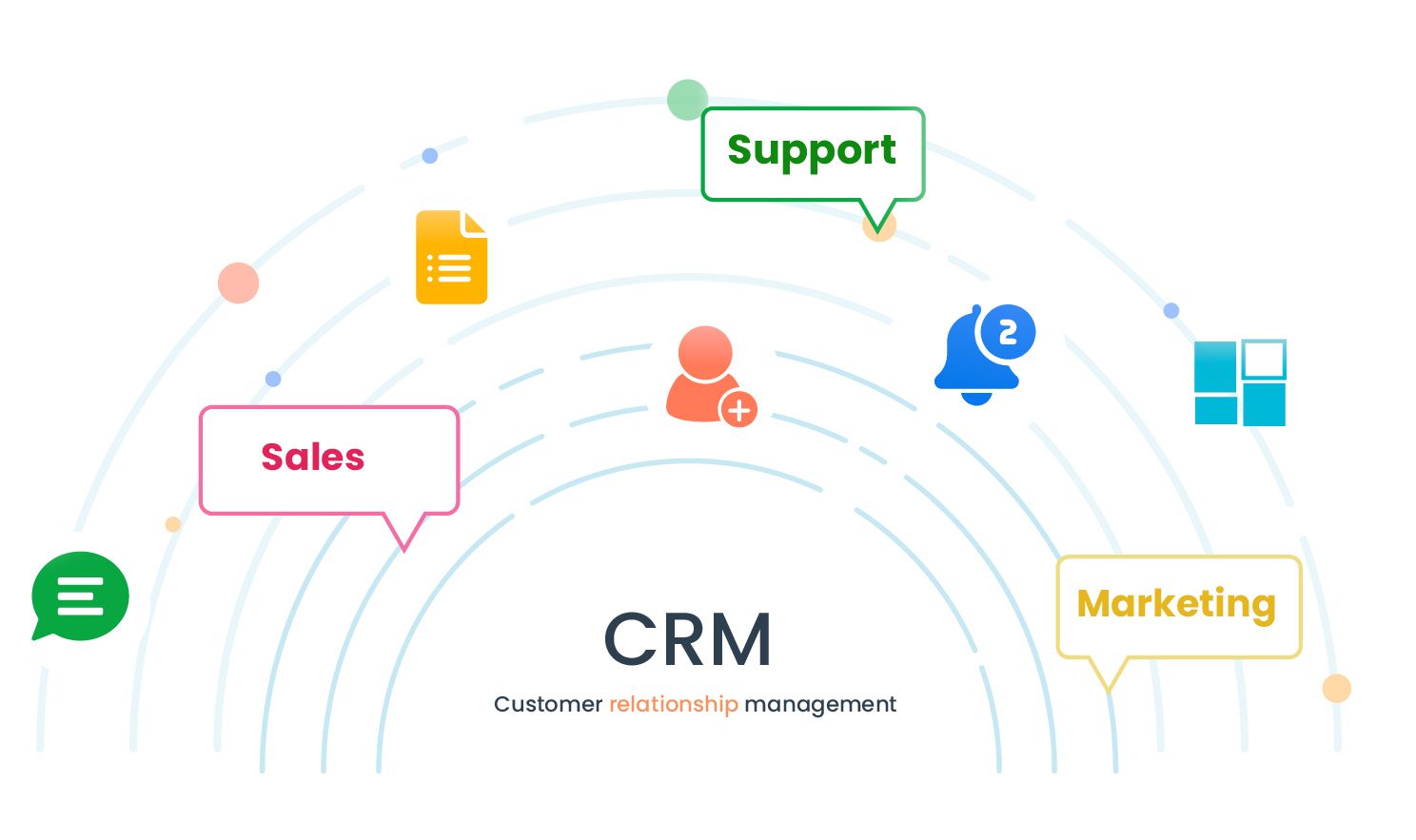 Customer relationship management (CRM)
Customer relationship management (CRM) is a combination of practices, strategies, and technologies that are used to manage relationships associated with a company. These relationships include relationships with prospects and existing customers. Customer relationship management improves the customers' experience and thereby increases purchases, customer loyalty and retention, customer lifetime value, and cut down your business costs.
Custom fields
Custom fields are a CRM feature that allows the CRM users to add their own data fields apart from the basics like names, contact information, etc.
Customisation
Customisation is the process of adding new features or altering the existing ones to make them a better fit for particular businesses.
Dashboard
A Dashboard typically displays key information, business performance metrics, and other insights as dashlets in a visual format. This kind of sales dashboard helps C-level executives, managers, and analysts to access the sales metrics, team performance, and other important sales data in one place.
Dashlet
Dashlet is an individual component of the dashboard that can be added or removed based on the requirement.
Field
The field is a space where CRM users enter their information. Typical fields include the name of the user, contact information, mailing address, company details, and job title.
Forecast
A forecast, also known as a sales forecast, is a report that offers you sales projections such as revenue and profits for the upcoming year. Sales forecasting helps backtrack the efforts of your sales team and make smart business decisions, monitor sales pipelines, fine-tune sales processes, and predict the sales for specific time periods.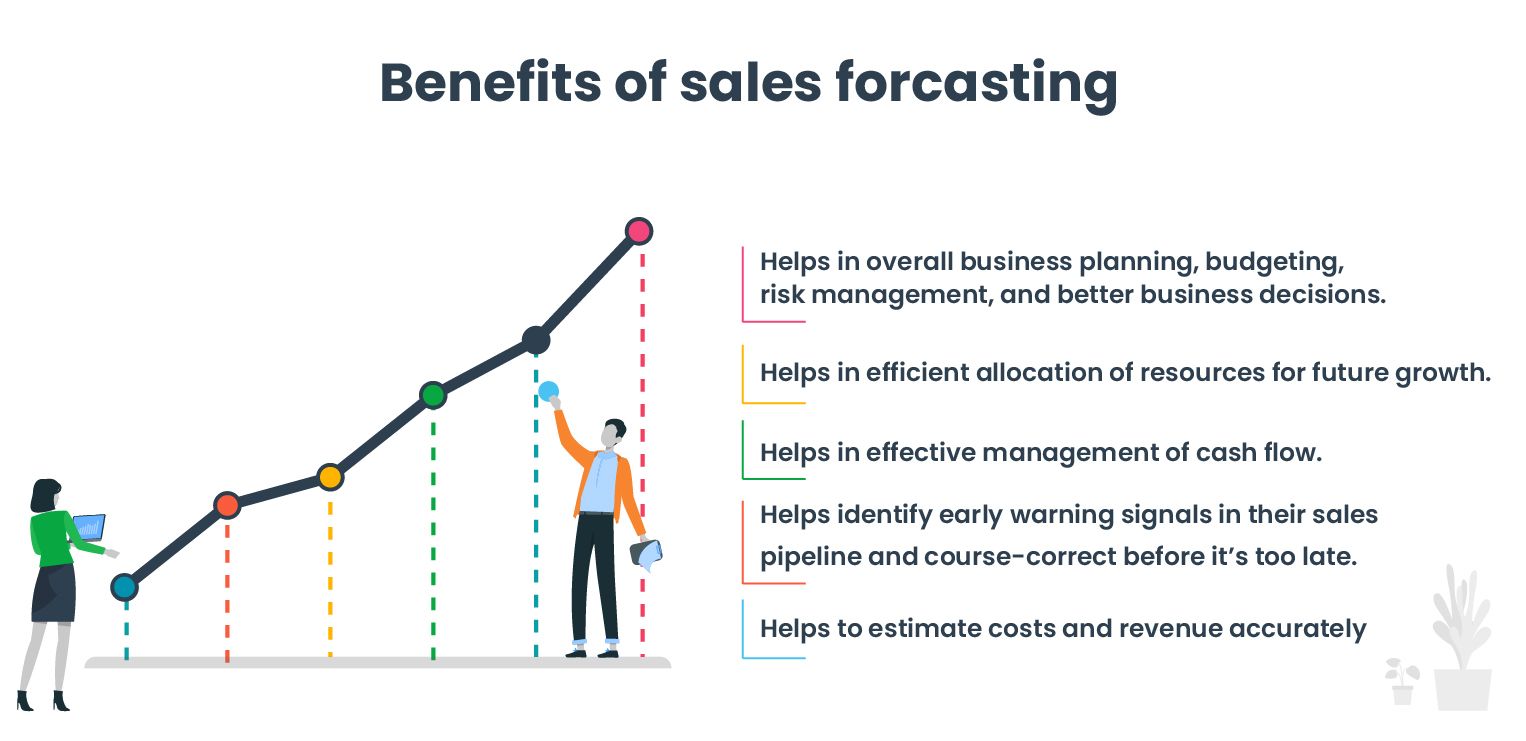 Hot leads
Hot lead refers to a contact who displays a strong intent to purchase your product or service. The contact is classified into "hot lead" after a successful initial meeting or after the contact requests trial of the product/service.
Kanban view
Kanban view is a type of view in CRM software that helps you visualise the records and data and helps in maximising the work efficiency.
Lead
Leads are the unqualified contacts or sales opportunities that can come through inbound marketing, referrals, or as a response to an ad or other campaigns or through some other sources.
Leads, after going through the follow-up process by your sales representatives, it can be qualified and converted into contacts, accounts, or opportunities.
Lead conversion process
Lead conversion is the process of converting leads into contacts. The process involves assigning the leads to a sales representative to perform customer valuation and qualify them for opportunities. After qualification, the leads are converted into prospects and eventually to customers if the prospects are interested in the product/service.
Lead conversion rate
The lead conversion rate is defined as the number of successfully converted leads divided by the total leads pursued in the given time period.
Lead conversion rate = (Number of successfully converted leads)/(Total successful and unsuccessful leads)
Read our blog to know more about sales metrics and sales KPIs.
Lead generation
Lead generation is a process of increasing future sales through planned activities to attract the leads and get their contact information (such as name, email id, phone number, address, etc.)
Learn how you can generate leads with CRM.
Lead management
Lead management is a process of lead nurturing through the sales pipeline stages to ensure they don't fall through the cracks. This process involves answering the queries of the leads, assigning sales representatives to the leads, logging their activities, setting auto-responders, and monitoring the communications.
Lead qualification
Lead qualification is a process of determining if the potential customers meet the requirements of the company and if they are likely to make an actual purchase.
Lead scoring
Lead scoring is the process of assigning a numeric value to a lead. This helps in measuring the likelihood of lead converting into an opportunity.
Opportunities
Opportunities typically follow the prospect stage of the sales pipeline. A contact after undergoing customer valuation, and qualification, converts into an opportunity to close a sale.
Opportunity management
Opportunity management refers to the process of managing and tracking sales opportunities/deals inside the sales pipeline of the organisation. A CRM solution can assist in effective opportunity management by organising the data and sales activities associated with opportunities.
Probability
As an opportunity moves through the sales pipeline, its likelihood to close or generating revenue through this opportunity increases. The percentage of likelihood of closing the deal is defined by "Probability".
Prospects
A prospect is a potential customer who has been qualified as a "good fit" to be a customer of the company, by a sales representative. In other words, they satisfy the criteria of a customer (such as company size, geographic location, etc).
Record
A record is a collection of the required information. It helps you find all the available information about a customer in the CRM system. Some examples of records are leads, accounts, contacts, and opportunities.
Record owner
A record owner is a person who is responsible for a specific record. In other words, the person is the creator of a record in the CRM system or has been given ownership of a specific record.
Record-level sharing
Record-level sharing allows the admins in the CRM system to control the user access to the records such as contacts, opportunities, accounts, etc.
Read our blog to know more about access controls.
Record-wise probability
The record-wise probability is a CRM feature that allows you to set up the winning probability of a particular record and thereby helping in effective sales forecasting.
Reporting hierarchy
Reporting Hierarchy helps in structuring the hierarchy of an organisation into CRM software by assigning roles and reporting managers to users. This helps in promoting accountability among the users.
Read our blog to know more about access controls.
Roles
Roles allow setting up the hierarchy in the CRM system and controlling what a user can see in your CRM. It increases the visibility of your data and opens up access to your records. Users that are higher up will have access to the records of subordinates.
Sales CRM
Sales CRM is a tool for managing all the touchpoints related to prospects and customers throughout the sales processes. This basically involves tracking the communication, monitoring them, and analysing them to improve your sales process.
Sales CRM helps in managing your sales, contacts, accounts, opportunities, and many more. Get Singapore's #1 sales CRM for your business today by contacting our friendly customer service team.
Sales force automation (SFA)
Sales force automation (SFA) is also called sales force management system or sales automation software.
It describes the software that can be used to automate the sales tasks such as contact management, order processing, inventory management, sales forecasting, etc.
Sales funnel
Sales funnel is also known as a conversion funnel, purchasing funnel, revenue funnel.
Sales funnel describes the customers' journey from their first contact (becoming aware of the brand) with the brand until purchasing or not purchasing your product/service. It is represented by a cylindrical shaped funnel that helps in visualising the company's entire sales opportunities.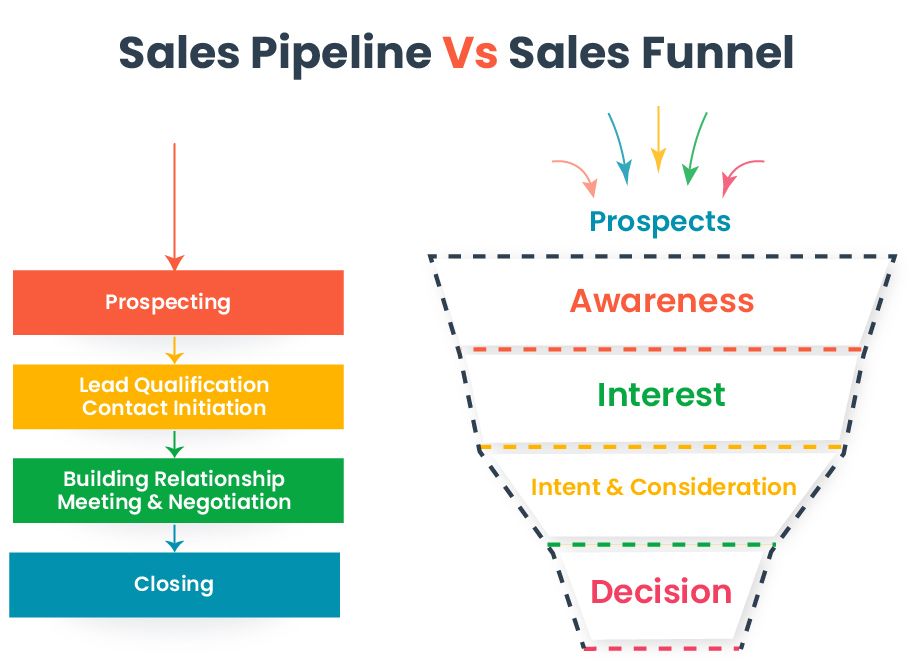 Sales optimisation
Sales optimisation is a method or technique that helps in maximising the revenue throughout the life cycle of contact. The CRM analytics or sales dashboard helps in this process.
Sales pipeline
Sales pipeline is an overview that shows where the potential customers are in the sales process. The sales pipeline typically has four stages: Lead, Prospect, Opportunity, and Customer. The stages can be broken down into substages based on the business requirements. Read our blog to know everything about the sales pipeline.
Sales pipeline management
Sales pipeline management is a process of managing sales opportunities and keeping a track of all the leads as they travel through the different stages of the sales pipeline.
Sales process
A sales process is a set of repeatable steps to convert prospects into customers. A sales process typically consists of 5-7 stages:
Prospecting
Preparation
Approach
Presentation
Handling objections
Closing
Follow-up
An efficient sales process can help in building better relationships, closing more deals, and boosting sales.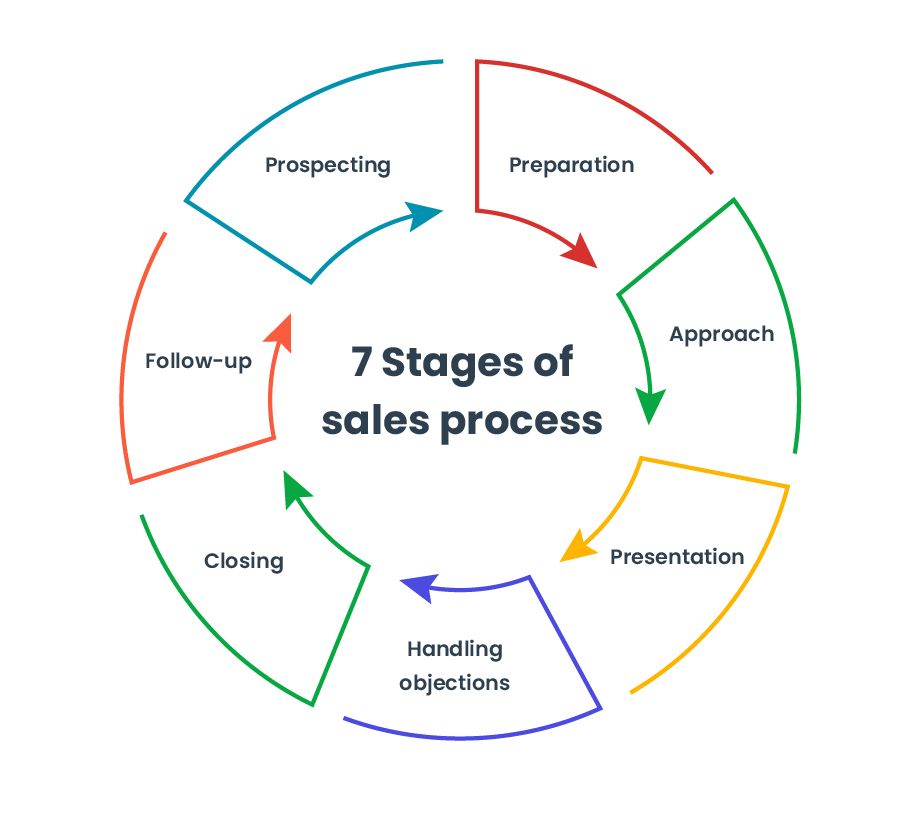 Sales stage
Sales stages are the different steps that an opportunity goes through while being converted from a prospect to a customer. Generally, CRM systems come with pre-set sales stages. However, the customers can configure the sales stages as per their requirements.
Sales team
A sales team is a team that helps in increasing sales by qualifying the leads, evaluating the needs of contacts, and converting prospects into customers. An efficient sales CRM can be an invaluable tool to the sales team.
If you are wondering how you can empower your sales team, join our sales community!
Sales velocity or pipeline velocity
Sales velocity is a measurement of how quickly the opportunities move through the sales states and generate revenue. A good sales velocity indicates that the prospects are moving through the pipeline quickly and will be soon a won opportunity. A poor sales velocity indicated the prospects are stalling in early or mid-level stages.
CRM dashboards can be a great assistance in determining the blockages and cracks in the sales pipeline and how you can improve sales velocity.
Software as a service (SaaS)
Software as a service or SaaS CRM is a cloud-based CRM software is a subscription-based service. Unlike traditional software, SaaS does not require investment for installing on local servers or devices or for maintaining the same.
Stagewise probability or
The stagewise probability feature allows you to effectively manage the sales pipeline by setting the criteria and defining the probabilities for each stage of the sales cycle. This helps in effective sales forecasting.
Tasks
Tasks are the sales team's day-to-day sales activities. These include phone calls, emails, meetings, etc. Tasks are recorded in the CRM and can be used to monitor the team performance and measure results.
Third-party integration
Third-party integration provides you with the ability to connect other necessary tools with CRM software. This helps in expanding the feature capabilities and streamlining the business processes. Some of the important CRM integrations are G-suite, Outlook, Mailchimp, etc.
With Pepper Cloud CRM, you can request extensive CRM system integrations with the help of APIs.
Two-factor authentication (2FA)
Two-factor authentication or 2FA is an extra layer of security to protect your data, apart from username and password.
Users
Users are the people who can log into the CRM system. User roles help in specifying the permissions for each user.
Read our blog to know more about the user role and how you can use it in your business.
Warm leads
A warm lead is a contact in the sales pipeline who is showing interest in buying the product or service of your company. However, the contact is yet to show the intent of the purchase.
Web-to-lead
Web-to-lead is a process of using web forms to capture the information of visitors and then store them in the CRM as leads.
Have we missed any of the CRM terms? Let us know in the comments!
---
Further reading