New features: Channel access permissions, Chat widget, & AssistAI
Read on to know about new features of Pepper Cloud CRM: ✔ Channel access permission ✔ Website chat widget ✔ AssistAI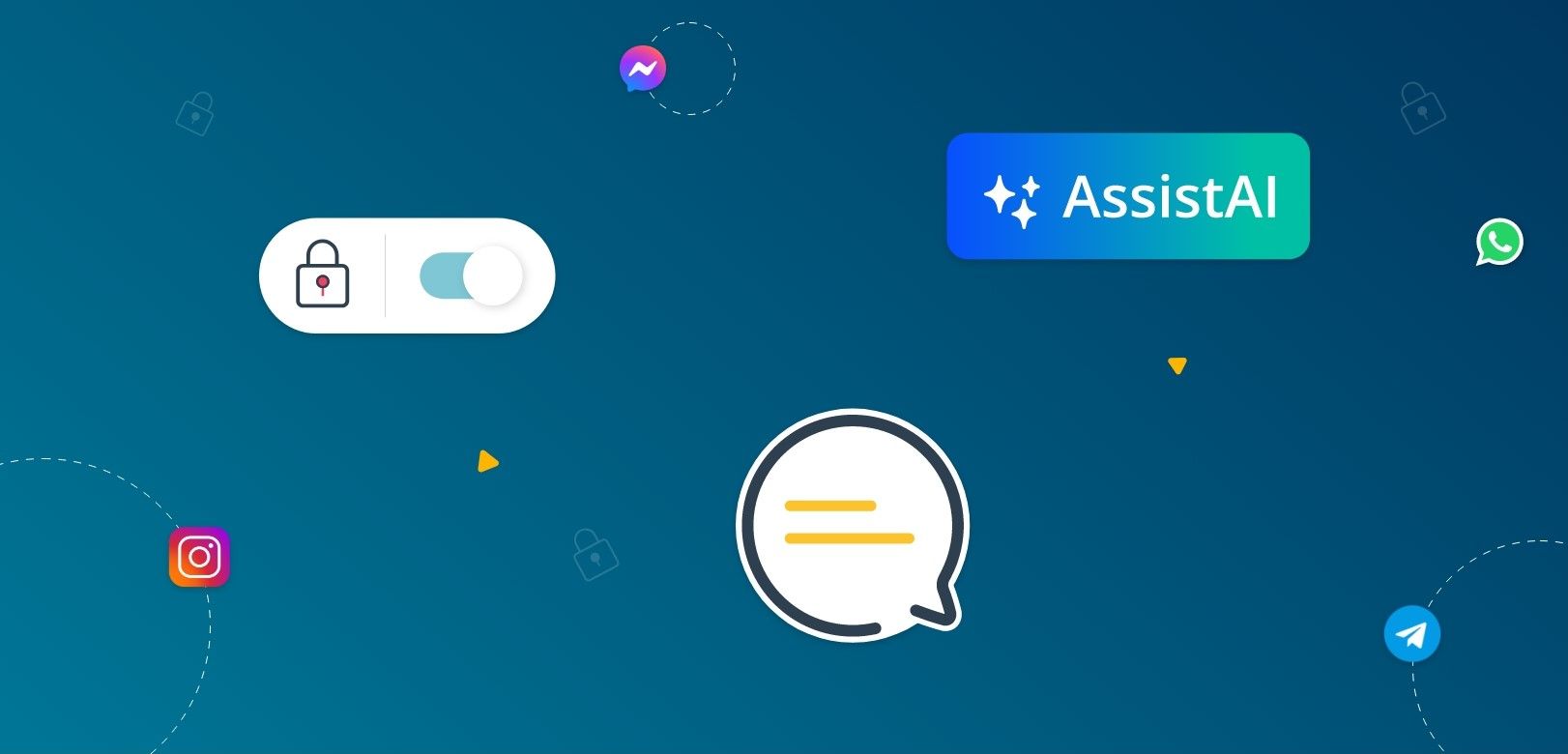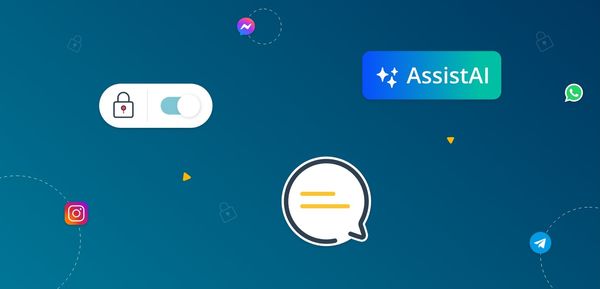 At Pepper Cloud, we always strive to provide the best experience for our clients. In line with this mission, we are excited to announce the launch of three new features and tools: Channel access permissions, Website chat widget, and the AssistAI tool. Here is a quick rundown.
---
1. Channel access permissions
We understand that privacy is important for your messaging channels, especially if you have different teams based on roles and responsibilities (such as sales team, marketing team, support team, etc.), geography (such as Malaysia team, Singapore team, etc.), or some other criteria. To help you control access to messages and ensure confidentiality, we have introduced a new security feature called Channel Access Permissions.
With this feature, you can create private messaging channels and restrict access to them. Only team members added by the admin can view and respond to messages in the private channel whereas all the admins can access all the channels without any restrictions. This ensures that only authorised individuals have access to sensitive information and helps prevent data breaches and leaks.
By restricting access to channels, you can manage your communications more efficiently, and teams can focus on managing their own conversations without being distracted by irrelevant conversations. This can help improve productivity and ensure that customer queries, tickets, leads, and requests are handled in a timely and effective manner.
Read our blog to know more about channel access permissions and how to make a channel private.
---
2. Website chat widget
We are excited to announce the release of our latest feature - the Website widget, exclusively available for the WhatsApp channel! This new widget allows you to chat with your customers directly on your website, making it easier than ever to connect and engage with your audience.
With four types of Website widgets available - Button widget, Text widget, Number widget, and Logo widget - customisation is key.
You can set up a welcome message with the Text, Number, and Button widgets, while the Logo widget allows you to set up a default message that the message sender can send to you. And all of the widgets can be tailored to your specific needs, with options to add brand details, choose the position of the widget, customise the CTA text and colour, border, and more.
But the real power of the WhatsApp widget lies in its ability to connect visitors with site owners quickly and easily, especially on mobile. Visitors can easily and immediately get in touch with you, ask questions, receive answers, and stay in touch seamlessly on WhatsApp. And with faster response times, you can improve the quality of your customer service and leave more customers satisfied.
Overall, the WhatsApp widget chat offers faster customer communication and better conversion, making it an essential tool for anyone looking to improve their online presence and customer service. So go ahead and give it a try!
Check out our blog to learn how to set up a website widget.
---
3. AssistAI
Experience the power of AI within Pepper Cloud CRM, with AssistAI.
We are always on the lookout to offer the best to our clients. With AI tools making rounds, we had to offer you ways to optimise your conversations with the help of AI tools. Hence, we are introducing AssistAI - an AI-powered tool that helps in summarising and modifying text messages.
AI and Pepper Cloud CRM integration brings a host of new functionalities to our users. Let's take a look at them.
Summarise conversation: Whether you want to summarise the entire conversation or the conversation that took place within a specific date range, AssistAI can help you do so quickly and efficiently.
Expand text: AssistAI enables you to add more detail to your conversations. This can be particularly useful when providing instructions or clarifying complex issues. By expanding on key points, you can ensure that your customers have a complete understanding of the topic at hand.
Shorten text: AssitAI can help you communicate more efficiently. With just a few clicks, you can trim down long messages, removing any unnecessary details and keeping your communication focused and to the point.
Rephrase text: AssistAI can help you communicate more clearly and effectively. Whether you need to paraphrase a difficult sentence or want to avoid repeating the same words over and over, AssistAI can help you do so effortlessly.
Change tone: The AI-powered AssistAI allows you to change the tone of your conversations from formal to informal or friendly. This can be especially useful for building stronger relationships with your customers and making them feel more comfortable with your brand.
Check out our blog to learn how to optimise your conversations with AssistAI.
---
We are absolutely thrilled to bring you these amazing new features that will take your customer communication and engagement to the next level. With these updates, explore how you will be able to manage your messaging channels more easily and deliver an even better customer experience.
If you are still in doubt about the feature, talk to our customer support and they will help you out!