New features: SMTP configuration, WhatsApp notification, and others
✔ Reply to message ✔ Reactions to messages ✔ Delete messages ✔ New triggers for "Away" message ✔ WhatsApp notification in workflow automation ✔ SMTP configuration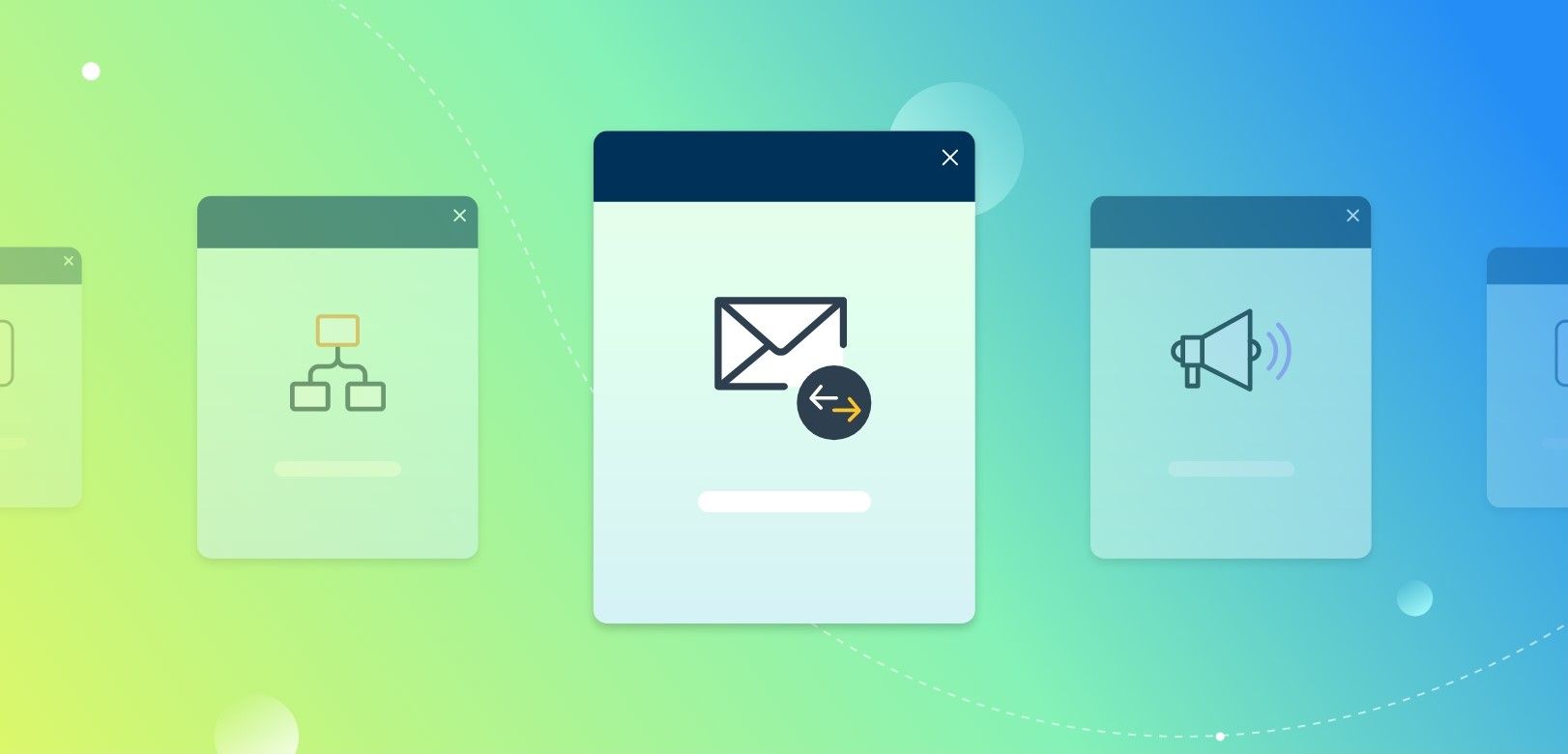 We are super excited to let you know about some cool new updates we've added to our messaging platform. We know how important it is for growing businesses to stay connected with their customers, so we have been working hard to make it easier and more efficient for you to communicate with your contacts, ease your workflows, and boost your sales productivity. Here is a quick rundown of the features.
---
New features in Message modules
We have added several new features to our Message modules that will make it easier for you to communicate with your contacts and enhance your messaging experience.
1. "Reply" to a specific message
Now, you can select a specific message within a conversation and reply directly to it with the "Reply" feature.
By replying to a particular message in the conversation, you can also make it crystal clear which part of the conversation you're addressing. This helps to avoid misunderstandings and confusion and makes your communication with customers much more effective and efficient and saves you from getting lost in a sea of messages or struggling to keep track of multiple conversations at once.
2. Adding reactions to messages
The reactions in the message modules, allow you to respond to messages using emoticons or other reactions, like a thumbs up or a heart, with just a click. How cool is that?
The feature is perfect for those times when you want to acknowledge a message and show your customers that you're listening to them. Not only that but using reactions can also add a fun and friendly touch to your conversations. It's a super easy way to show your customers that you're approachable, friendly, and genuinely interested in their needs and concerns. Plus, it helps to build a stronger relationship with them, which is always a good thing for business growth.
And let's not forget how this feature can save you time, too. Instead of typing out a lengthy response, you can quickly and easily express your reaction with just one click.
3. "Delete" messages
The "Delete" feature is super handy when you accidentally sent a message in error, or if the message contained sensitive or confidential information that you no longer want to be visible. With just a click, you can delete the message from the conversation, saving you from any possible harm.
To use this feature, it's super easy. Just click on the down arrow on the message you want to delete and click "Delete". You'll then be prompted to confirm your decision. It's that simple! Once you confirm, the message will be removed from the conversation.
The best part? You don't have to worry about the message remaining visible to your customers or anyone else who might have seen it. With the delete feature, you can quickly and easily remove it from the conversation and fix those oops moments in a jiffy.
4. Triggers for "Away" message
Here is what is new with the "Away" message feature: we have added multiple scenarios that can trigger the away message, which means you can stay on top of your communication even when you are not available. Here are the scenarios:
If you update your away message and a prospect or customer sends another text, the away message will be triggered again. That way, you don't have to worry about missing any important messages while you're away.
If you change the date or time of your away message, the away message will be triggered again. This is perfect if your plans change and you need to adjust your availability.
When you set up your away status and a new user message you, the away message will be triggered automatically. This ensures that all new contacts are aware of your availability and know when they can expect a response from you.
---
Set up WhatsApp notifications in Workflow automation
With our latest update, you can now set up triggers that will automatically send WhatsApp notifications to you and your team when specific events occur. For example, you can set up a trigger to receive a notification when a new lead is added to your CRM, or when an important task is completed. This means you can stay on top of your work, even when you're away from your desk.
Not only will this feature help you stay organized, but it will also improve your productivity by ensuring that you never miss an important event. You can customize the notifications to fit your needs and keep track of everything that's happening in your business.
For more details, read Streamline your sales with CRM Workflow automation.
---
SMTP configuration
We are thrilled to announce the launch of the new SMTP configuration.  Now, you can send and receive emails directly from your CRM system without any security risks or the hassle of integrating with personal email IDs.
With SMTP email and CRM integration, you can streamline your communication channels, automate your email workflows, and enhance your customer experience. Not only does this integration improve your data security, but it also increases email deliverability, is compatible with all email service providers, and allows for automated workflows.
To know more about this feature, read SMTP email CRM integration.
---
We are thrilled to share these latest updates with you, as we believe they will truly benefit your experience with our platform. Our main goal is to simplify your workflows and make your communication more effective, allowing you to concentrate on what is important - the growth of your business. We can't wait for you to try them out and see the positive impact they have on your business!