Why Email-CRM integration is a must for businesses?
Emails can be a critical way to reach out to your target audience, have personalised conversations, and nurture your leads. An email integrated CRM can make the process easier and more efficient.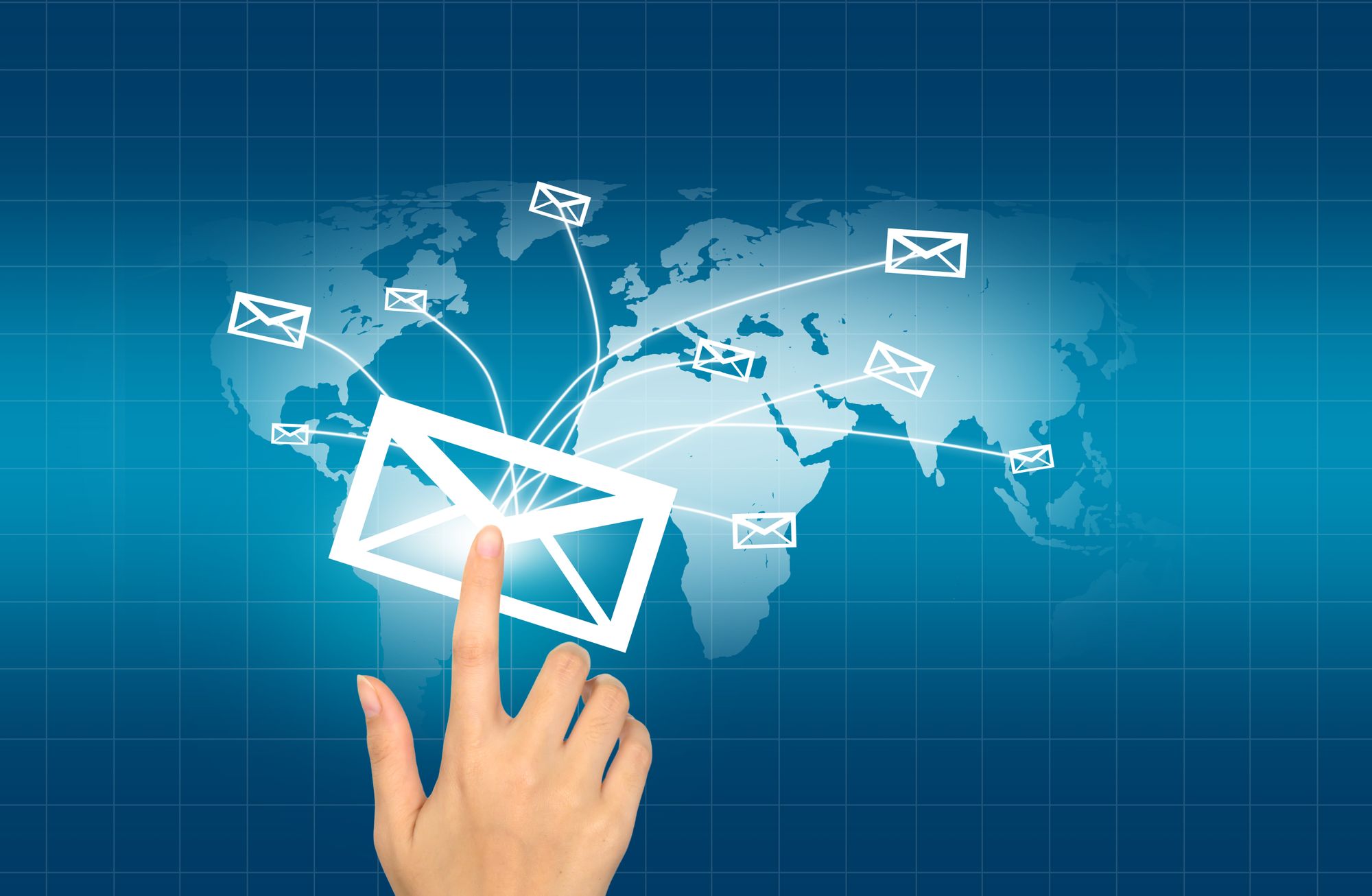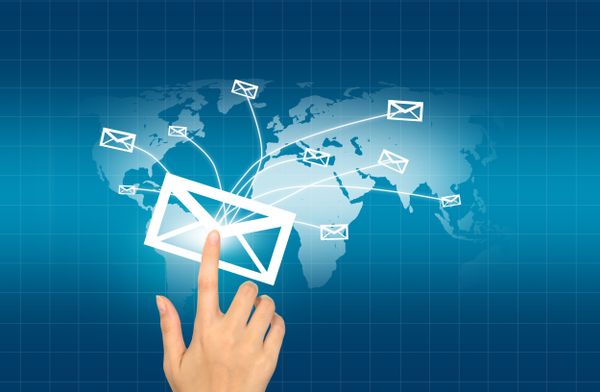 Did you know,
Whether you are taking baby steps in the business world or have been holding the reins for more than a decade, emails can be one critical way to reach out to your target audience, have personalised conversations, and nurture your leads. But it gets even better when the email provider is integrated with CRM solutions. Before we dig in deep, let's understand more about CRM.
In this blog, we will talk in detail about
What is CRM?
Why is email CRM integration a must-have for business?
Perks of email CRM integration
Gmail and Outlook integration with CRM
Google Chrome extension
---
What is CRM?
Customer Relationship Management (CRM) is a tool or technology for managing your interactions and relationships with your existing and potential customers. From a business perspective, it helps the businesses to acquire new customers faster, nourish the customer relationships better and helps close deals quicker.
There are different types of CRM such as Operational CRM, Collaborative CRM, and Analytical CRM.
---
Why is email CRM integration a must-have for business?
CRM, on its own, can create wonders in enhancing customer relationships. But emails can be your way to boost engagement with your customers through personalised communications. Here are a few reasons why you need to integrate CRM with your emails.
1. You can regulate customer journey
Emails are an intrinsic part of the sales process. Even if they don't create conversions immediately, they move the prospects into the sales funnel and the customers further down the sales pipeline.
2. You can send emails from your CRM
Every small detail and data of your customers are stored in your CRM. And it can be painfully time-consuming to hop onto Gmail or Outlook every time you need to write an email to your customers. With CRM email integration, you can send work emails directly from your CRM account and log all your email without leaving the CRM inbox.
3. You can create triggers and nudge your customers
A prospecting strategy and a lead nurturing strategy can go a long way in growing your business.
When your lead hasn't taken an action in 48 hours after the product demo, you can trigger lead nurturing email campaigns and remind them about what they are missing out, directly from your CRM.
Benefits of email CRM integration
When a business grows, a lot of new challenges creep in. But the most challenging part is scattered data or the data that are stored in silos (in spreadsheets or stand-alone applications). This challenge can be resolved by an integrated CRM.
Here are a few of the benefits of email CRM integration.
1. A holistic view of customers' data
CRM system with email integration puts an end to tab hopping and misquoting the information. With all the customer information available in one place and having the ability to fire up the emails from the same place, the sales reps can get a consolidated view of customers' data, quickly respond to clients' emails, effectively organise lead nurturing email campaigns and efficiently close deals while getting.
2. Personalisation and sales opportunities
Did you know that personalised emails can produce 6 times higher transaction rates?
In building customer relationships, it is important to provide one-on-one experience. This is possible with CRM email integration.
CRM email integration provides you with real-time awareness of customers' interaction with the emails and knows their behaviour. You can access deeper insights such as which prospect opened emails, clicked-through and personalise the conversations accordingly during various sales activities. This boosts the sales opportunities.
3. Automation and increased responsiveness
Imagine if you have to wait for 2-3 days to get one response from your service provider. Wouldn't it be frustrating? This can be resolved through email automation.
Email automation helps you to automate your sales cycle and boost your responsiveness. This, in turn, increases customer satisfaction substantially. CRM email integration ensures that you follow up with your customers without delays.
With easy access to all the information of customers such as contact details, touch-point history, sales reps can quickly respond to enquiries and email communications.
4. Targeted audience
According to statistics, segmenting the audience can improve click rates by 65% and lower unsubscribe rates by 8.98%.
CRM with email integration provides you with an opportunity to customise your emails for your target audience. You can create relevant emails based on their demographics, content, interests, job title, and purchase history. This would result in fewer unsubscribers.
5. Updated information
With integrated CRM, you can sync all your email into CRM and get a full-featured email client in the CRM system for drafting and sending emails. You can update records in real-time and be assured of updated information about your customers. Other benefits of integrated CRM can be contact synchronisation, calendar integration, Google drive integration.
6. Email nurturing
It is said, "Well-begun is half done". Email nurturing ensures that your customers are nurtured and are taken care of throughout the sales cycle.
Through lead nurturing email campaigns, you can build trust, comfort, and loyalty with your customers and assist them in their purchase decisions. Even if the customer is not ready to buy immediately, an effective lead nurturing strategy can eventually slide customers down the funnel.
7. Contact management
Email integrated CRM makes it easier to manage contacts seamlessly and simultaneously, allowing you to follow up with your customers easily.
---
Gmail and Outlook integration with CRM
Gmail and Outlook are two of the world's most popular email clients for both personal and professional purposes. With a major chunk of communications happening over the emails, the businesses are opting for the CRM software which has options for email integration.
CRM Gmail integration or CRM Outlook integration allows the CRM system to automatically synchronise the customer data after integrating. This can be highly beneficial to businesses. To list a few:
Reduces the risk of human error
Cuts down the routing work of filling the database.
Provides you with a holistic view of your sales strategy and interactions.
Helps you manage all your emails from the CRM inbox.
Makes it easier to collaborate with the team and keep track of the communications.
Renowned sales CRM like Pepper Cloud CRM can integrate with Gmail and Outlook and provide sales teams with access to all the sales conversations. With this integration, you can add the contacts from email conversations and add them to your contact list with just a click.
---
Google chrome extension
To further ease your workflows, an integrated CRM software can provide you with a Google Chrome extension. The installation of this extension provides you with 2-way sync of all your emails. This allows you to add, edit, and update contacts and leads into your CRM directly from your Gmail inbox.
A few benefits of Google chrome extension are:
You can log your emails into your CRM inbox directly from your Gmail account.
You can add contacts directly from your Gmail account into your CRM account, without leaving Gmail.
You can access complete details of all the existing contacts and accounts without switching between Gmail and CRM.
You can create, edit, update the activities in your CRM directly from your Gmail Inbox.
Singapore's #1 sales CRM can integrate with Gmail and Outlook and provide your team with 2-way sync of emails and access to all the sales conversations.
---
Conclusion
In a nutshell, it is critical for businesses to streamline and index the data in one place. Email, coupled with the wealth of information of CRM, can be a highly effective sales tool.
The email integrated CRM helps you effectively manage your contacts, leads, accounts, activities, and all the sales conversations in one place and makes it easier to conduct your business.
---
Further reading