Latest CRM integrations and product updates - July 2022
✔ Tags ✔ Zoom integration ✔ Zapier integration ✔ Kanban view customisation ✔ Scheduling broadcast message ✔ Quotation clone ✔ Away status ✔ Global search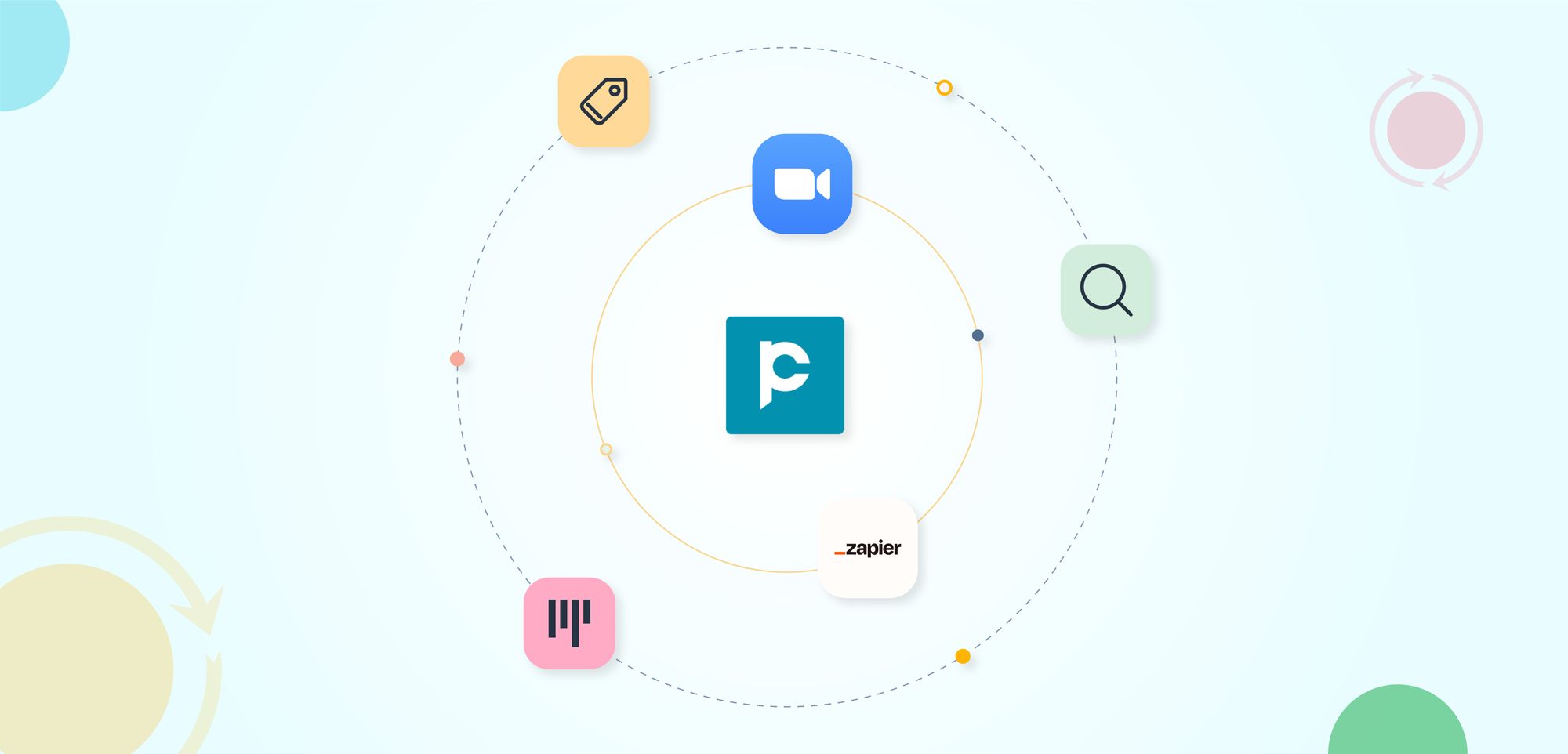 We have been working hard to make your sales process as effortless as possible. Take a moment and check out our amazing product updates for the month of July. It includes: Tags for your records, Customising Kanban views in Lead and Opportunity modules, Scheduling broadcast of messages, Cloning quotations, availability status in message module, Global search, Zapier integration, and Zoom integration.
---
TAGS - Add Tags to your records
Tags come in handy when you want to label a few records.
Tags are unique identifiers that can help you segment your records efficiently and help you group, filter, and manage records without much effort. You can assign Tags to your opportunities and speed up your sales process or can mark your contacts/leads and run targeted campaigns.
The tags can be applied both in message modules and business modules (Leads, Contacts, Accounts, Opportunities).
---
Kanban View - Create and configure
The card-based, visually organised Kanban view helps salespeople to comprehend the information easily and quickly. With our latest update, there is a lot more your sales team can do with Kanban view.
Create multiple Kanban views based on preference.
Choose and display the fields you want to display and change the background colour of the pipeline stages.
You can set a custom view as default.
---
Broadcast Messages - Schedule your WhatsApp messages
With messaging, timing can make a major difference. From sales promotions to event announcements, broadcast messages can help hugely in your sales and marketing efforts.
With recent updates of Pepper Cloud CRM, live in the ability to schedule your broadcast messages and up your sales game. Set up your broadcast messages for a future time and forget it while your CRM takes care of it for you.
What more?
You can broadcast messages to specific contacts by selecting the tags associated with those contacts.
---
Quotations - Clone your quotations
Keeping quotations handy is critical to keep up with the business.
With the new clone quotations feature, you can now easily clone the quotations you need, edit the account name and send them to your clients right away. Your team can save their time and efforts while efficiently cloning the quotations.
---
Away Status - Set your status in the message module
Pepper Cloud CRM has introduced away status in the message module. Away messages are automatic replies to let your prospects and customers know that you are away from work.
Your agents can set up status as "Available", or "Away" with short custom messages. You can also set the "Out of business hours" status, to trigger auto-reply when someone messages you during those hours. This way your prospects and customers need not be left without any response.
---
Global Search - Search records across modules
Global search helps you to quickly search for contacts, opportunities, accounts, custom fields, quotations, attachments etc. Search will show you the results quickly as you type and display the results by record type.
The global search also groups your search results separately under the respective module name. This makes your business process more efficient and helps you use CRM better and faster.
---
Zapier Integration - Automate sales process
Connect your CRM with Zapier to automate your sales process. Here is how Zapier-integrated CRM can contribute to improvising your day-to-day sales activities:
Helps you capture your leads and contacts automatically into your CRM.
Save your time by automating your workflows by creating and defining zaps.
Multi-step zaps can help you trigger multiple numbers of actions based on a single event.
---
Zoom Integration - Video meetings within CRM
Pepper Cloud CRM understood the requirements of its users and made it possible for the users to schedule the Zoom video meetings right from CRM, with Zoom CRM integration. Not just that, here is more:
The users can create the Zoom meeting link and send it to the invitees through their integrated email.
Add the Zoom calls to their calendars and never miss the meetings.
Join the Zoom calls from within CRM, with just a click.
That's all for this month, folks! Go ahead and explore these features in your CRM.