7 reasons why CRM is important to every SME in Singapore
Explore the 7 most important reasons why SMEs in Singapore should opt for a CRM system. Get an insight into how a CRM system can help streamline operations, increase efficiency, and improve customer service for businesses.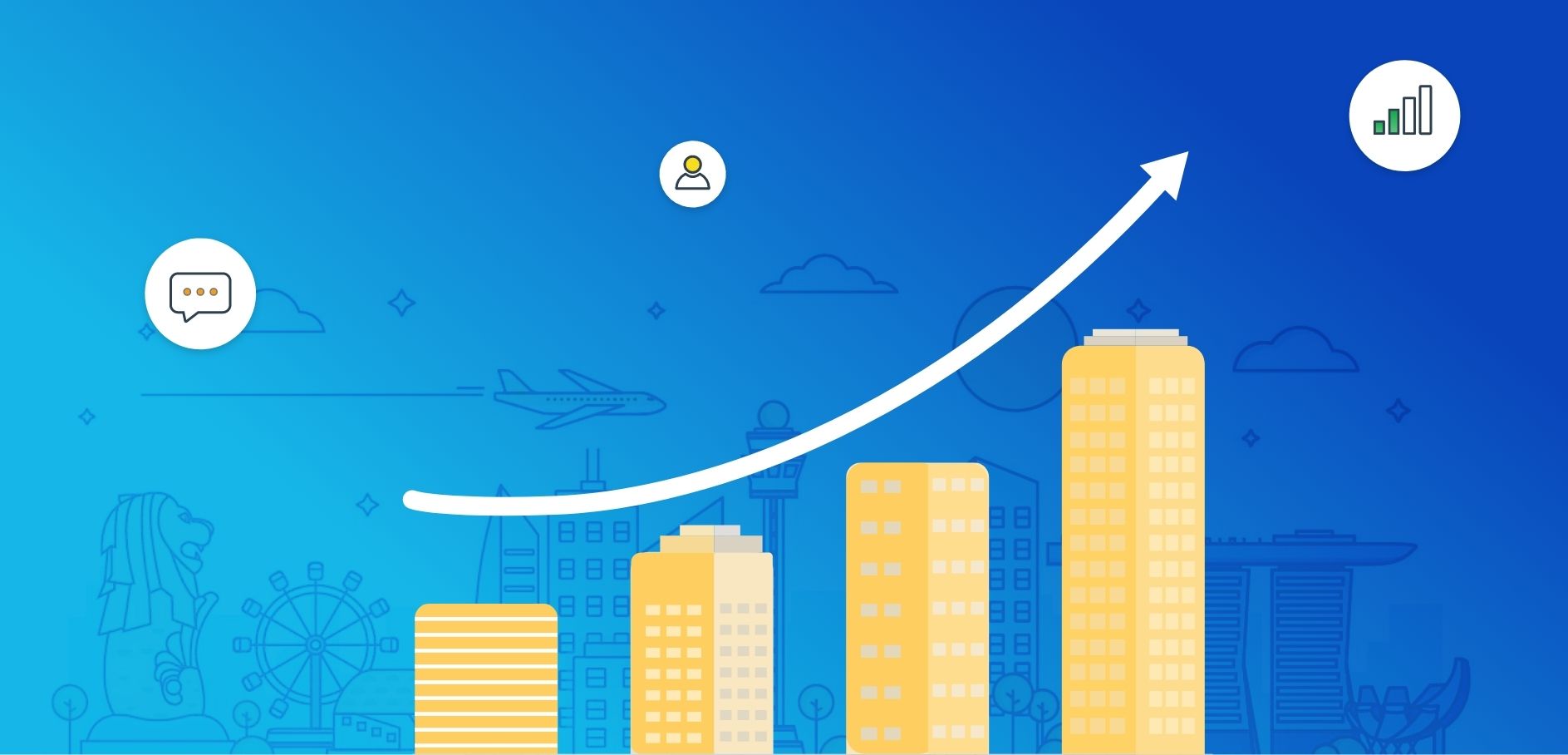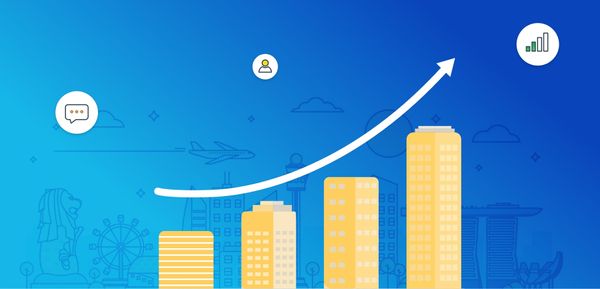 Singapore is known for its robust economy, which is heavily reliant on small and medium-sized businesses (SMEs). These businesses contribute significantly to the country's economic growth and stability, with SMEs accounting for over 99% of all enterprises in Singapore. For SMEs to succeed in the competitive business landscape and thrive in the modern world, they must embrace and adapt to digital transformation. One of the important tools that helps SMEs to take a step towards digitalisation is Customer Relationship Management (CRM) software.
CRM systems help SMEs to effectively manage their sales, opportunities, accounts, conversations, and more. Not just this, but there are many other reasons why SMEs should invest in CRMs. In this blog, we will dig deeper into the topic.
In the upcoming sections of the blog, we will discuss:
What is a CRM system?
Why is CRM important to every SME in Singapore?
Can SMEs run a business without CRM in Singapore?
---
What is a CRM system?
The Customer Relationship Management (CRM) system is a technology-driven tool that facilitates real-time communication between organisations and their customers. With several types of CRM available, businesses can leverage the software for sales, marketing, and communication purposes. By employing a CRM, businesses can offer tailored services, optimise sales and operations, and expedite deal closures. And without a doubt, small business owners can greatly benefit from using a CRM that supports end-to-end sales management.
Having said that, now let's look into why it is important for Singapore SMEs to use a CRM system.
---
Why is CRM important to every SME in Singapore?
Singapore, with its already existing modern environment, is poised for further advancement in digitisation. The Singapore government has made the commitment to assist SMEs in digitising through various government grants (such as PSG, EDG, etc.)  and to improve the digital infrastructure and ecosystem.
In this fast-paced business landscape, investing in digitising sales and operations is the need of the hour for SMEs to remain competitive. With an all-in-one CRM, SMEs can streamline their processes, reduce manual labour, focus on essential business operations, and nurture leads and clients, leading to increased efficiency and business growth. Considering this, there are several other benefits that underscore the importance of a CRM system for SMEs in Singapore. Here are a few for your reference.
Enhances customer communication
In today's digital age, where customers expect quick and responsive communication, providing efficient and effective customer communication can be a key factor in differentiating SMEs from their competitors and creating a positive brand image. CRM systems can be a great tool for SMEs, in this journey.
CRMs help SMEs enhance customer communication by providing a centralised database to store customer data, enabling personalised and targeted communication. By tracking customer interactions across multiple channels, CRMs ensure that no communication is missed and that responses are prompt and consistent. CRMs can provide SMEs with insights and analytics on customer communication, allowing for continuous improvement of communication strategies.
Streamlines your sales
By enabling you to track the progress of prospects through the sales funnel, a CRM system is highly beneficial in managing your sales pipeline. This helps you forecast your sales and revenue, giving your sales team the crucial information they need to plan their sales activities. With a clear action plan and a pre-defined set of sales activities, your team can start each day with greater clarity and productivity.
Simplifies customer segmentation
Segmentation is crucial for SMEs. It helps SMEs customise the marketing efforts for each segment of the target audience, focus the resources on the most valuable customers so that they can increase their return on investment, and identify new opportunities in the market.
A CRM system with customer segmentation features (In Pepper Cloud CRM, you can use Tags) enables you to categorise your leads and customers based on specific criteria such as demographics, payment history, buying behaviour, and so on. This allows SMEs to create targeted and personalised marketing campaigns for each segment. Additionally, CRMs also help SMEs identify purchase trends and patterns, enabling them to refine their segmentation strategy over time.
Automates workflow
By automating workflows and eliminating repetitive manual tasks, CRM systems are highly effective in streamlining business operations, allowing your team to save valuable time and effort.
By using the best CRM for SMEs, you can send automated emails, assign tasks, set up events, and choose task triggers based on events or time. These can be particularly beneficial for SMEs considering that they have limited manpower.
Read our blog to learn more about workflow automation using Pepper Cloud CRM.
Improves data storage and customer management
A CRM dashboard provides an easy way to access your data in one centralised location. This data, presented in a visual format, is invaluable to SMEs to understand their performances and define their sales KPIs. If dissected further, it helps you understand your customer's needs and identify problems if any. A CRM dashboard can also be customised according to your business requirements.
Enhances internal communication
Effective communication is crucial for SMEs to keep their team members informed about internal matters and data. It is also important to have individuals from different teams aligned to provide an exceptional client experience.
Implementing a CRM system can significantly improve communication within departments, reducing friction and allowing teams to stay up-to-date on client interactions. By tracking interactions and communications, CRM systems facilitate excellent customer service. Team members can share files and leave comments, enabling seamless communication, particularly when multiple team members are working on the same client.
Integrates with multiple tools
An all-in-one sales CRM solution integrates with several tools such as MailerLite and MailChimp for email marketing; WhatsApp, Instagram, Telegram, and Messenger for communicating; Zoom for video conferencing, and Xero for accounting, etc. This enables small and medium-sized enterprises to streamline operations and increase their business growth.
Read our blog to get a deeper understanding of how CRM can assist growing businesses.
---
Can SMEs run a business without CRM in Singapore?
The answer is "yes" and "no". Why are we saying so?
Singapore is a fast-paced, digitally-driven market. An SME without CRM may survive for a while but for an SME to thrive, they need to make a shift from traditional business operations to digitised business operations.
Without a CRM, SMEs may struggle to keep track of customer interactions, sales pipelines, and revenue forecasts. This can lead to missed opportunities, lost revenue, and reduced efficiency. SMEs may also find it difficult to segment their customers effectively, limiting their ability to create targeted and personalised marketing campaigns. Without a CRM, SMEs may have to rely on manual processes to manage customer data, which can be time-consuming and prone to errors.
On the other hand, the competitors are most likely to be using automated tools and CRMs, putting businesses without CRM at a disadvantage.
Conclusively, implementing a CRM system is crucial for all SMEs, especially in Singapore, where it can provide a competitive edge in a rapidly advancing digital environment. The right CRM enables SMEs to gain a better understanding of their customers, efficiently convert leads, securely store customer data, and provide prompt assistance to customers. By utilising the features of a CRM, businesses can achieve significant growth and profitability.
Would you like to scale up your sales and grow your business? Talk to our friendly customer representatives to book a free one-on-one consultation!