Latest update: Pepper Cloud CRM integrates with Telegram(Dec'22)
Stay up to date with Pepper Cloud CRM and its new integration with Telegram. Read on to learn more about Telegram CRM integration.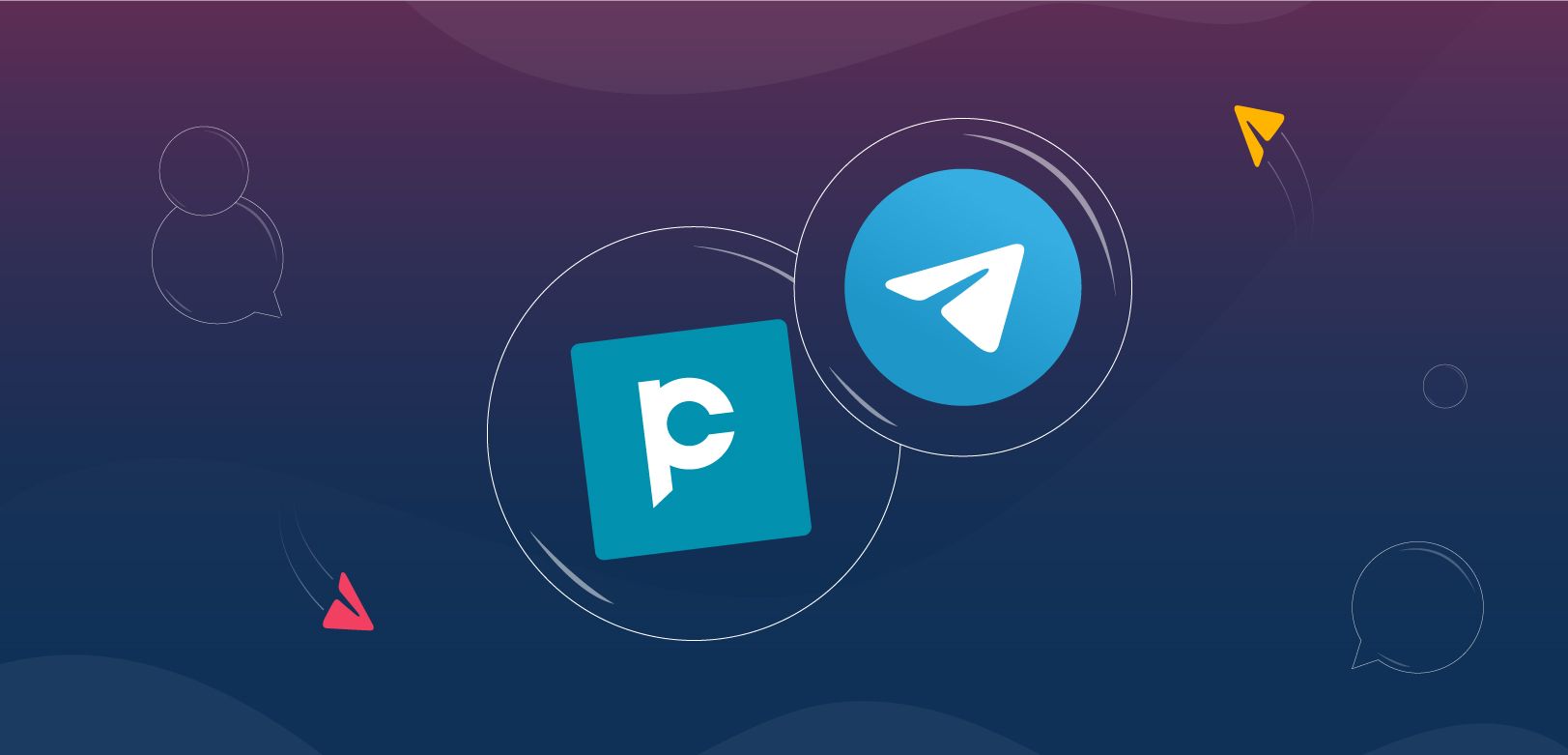 It's no surprise that millennials love using instant messaging to talk to businesses. It's easy, convenient, and makes customers feel comfortable, plus there's a sense of immediacy.
We got it!
So, our entire team is working passionately towards integrating your favourite sales CRM with the messaging platforms (such as WhatsApp and Instagram). And now, with our latest launch, we are super excited to announce the Telegram CRM integration.
"But, why Telegram?", you may ask.
There is a sharp spike in Telegram monthly active users in 2022, reaching 700 million. This makes it the second most popular messaging platform after WhatsApp. Businesses are recognising Telegram as a beneficial platform due to its speed, ease of use, and security for promoting their business.
---
What is Telegram CRM?
Telegram CRM simply means the integration between Telegram and a CRM. Recently, the need for businesses to opt for a Telegram CRM integration has come up so that businesses can conveniently receive and respond to Telegram messages within their CRM.
Though there are a variety of CRMs to choose from, only a few of them enable native Telegram connections, with the majority relying on third-party integrations. But, the good news is, now you can integrate your Telegram messenger with Pepper Cloud CRM without relying on any third party for the same. Moreover, you don't even require a phone number initially for the integration, but there is a need for a phone number to validate the account. Let's learn about Telegram CRM's features in the next section.
---
What are the features of Telegram CRM?
Integrating your Telegram messenger with Pepper Cloud CRM will offer you a vast array of features. It allows you to do everything, from conversing with your customers to merging contacts and everything in between. Let's explore these features.
You can merge contacts to combine chats from multiple platforms (from a single customer) into one unified conversation and link it to a single customer profile. This prevents duplication and makes it easier to keep track of conversations.
You can send media files like documents, folders, videos, audio, GIFs, and excel sheets and you can also receive contact cards in Telegram.
You can create message templates for Telegram directly in the CRM, and you can use them to reply instantly to your customer queries..
You can add important notes about a particular customer in the chat for the reference of your team members. This note will only be visible to the team members and not to the customers you are chatting with.
Conversations can be categorised with the tags and assigned to the right person to take over the sales conversations. An email notification will be sent to the assigned agent to take the conversation forward.
You can set up an auto-away message to notify message senders whenever you are unavailable to respond to their messages.
And many more!
Alongside, Telegram's powerful features, such as its secure messaging, end-to-end encryption, and customisable bots for businesses, make it an ideal fit for CRM integrations. This allows businesses to streamline their sales communication, track the conversation and the context, and efficiently manage leads. Additionally, businesses can also optimise customer communication to increase customer satisfaction and maximise sales. So, login to Pepper Cloud to get your Telegram account integrated with your CRM. But before that, head to our detailed guide about Telegram CRM integration to learn more.